Charlo Twins: From neighbourhood fighting to becoming boxing's real deals
In a rare occasion, boxing held a double-header for its pay-per-view featuring the twin Jermell and Jermall Charlo.
And the twins did not disappoint. Both secured the wins to cap off the fight night.
Jermell won via eight-round Technical Knockout against Jeison Rosario to unify the three junior middleweight belts while Jermall's unanimous decision victory over Sirgiy Derevyanchenko retained his WBC middleweight belt.
But before they became a star in boxing, the twin was already a star in their childhood.
They were little gladiators fighting in the neighbourhood to make money.
Well, you will be surprised to know who made them do it, it was their father who was an amateur boxer.
Whether he was starting his kids early, it was an action-packed childhood as what they described it.
\"It would be like meeting at the courtyard at apartments, put on a pair of gloves, and whatever parent feel like they want to put some money up on their child.'
\"That\'s how my dad made a living. Me and my brother was the studs that would run through anybody at that age group, from five to seven," Jermell said.
\"It was about fighting. It was about winning. It wasn\'t never even really about being a man or none of that. We was too young for that. We were just in there being warriors, little fighters, little killers, little go-getters— that\'s what they used to call us," he added.
So it will be no brainer to see why they are so tough and strong.
At a young age, just fighting to win without even thinking about tactics made them stronger in mind.
And decades after, they are now conquering the 154-pound division.
But they also faced obstacles in the start of their career but patiently and passionately overturned the tables to be where they are right now.
The ring they want to be fighting.
Tyson Fury's Dad sets constraints on the AJ-Fury rematch.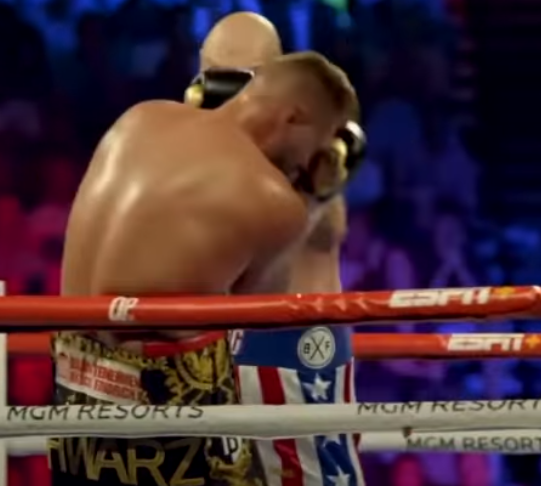 The "Gypsy King" Tyson Fury (33-0-1) is set to rematch with two-time former unified world heavyweight champ Anthony Joshua (26-3-0) next year but Fury's dad pushes Joshua vs Wilder first.
Deontay Wilder, "The Bronze Bomber" (43-2-1), former WBC heavyweight champ, is the first American world heavyweight champ since 2007. He defended his title for 10 times.
But, Wilder lost to Fury twice after their trilogy last October 9, 2021 in an eleventh round KO.
John Fury blurted to The Daily Mail that many boxers are ducking Wilder because they are afraid of him. He added that only his son defeated Wilder twice yet he praised the latter's power.
As of this writing, the said rematch is still unclear however, DAZN reported last September 23, 2023 that promoter Eddie Hearns got an venue offer to stage the fight next year.
Pacquiao's alleged illegitimate son Eman Bacosa goes pro.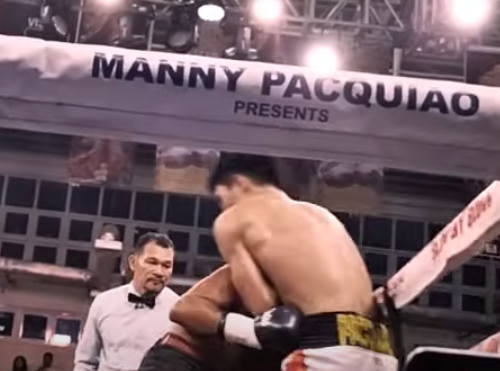 The 19 year old Emmanuel Joseph Bacosa, who is allegedly the son of Manny Pacquiao, fought Jommel Cudiamat in the "Blow by Blow" undercard event last September 23, 2023.
Cudiamat vs Bacosa resulted in a split draw however, as of today, boxing fans are getting hype with Eman's physique as it resembles teenager Pacman.
Fans are comparing Eman to the legitimate sons of Manny who are having a comfortable life. They are expecting Jimuel Pacquiao "legit son" Pacquiao vs Eman "bastard son".
Pacquaio promoted "blow by blow" which is coincidentally the start of his illegitimate son's professional career.
MP Promotions produced Blow by Blow, a weekly sports television boxing program airing on One Sports channel.
As of this writing, Eman's photos beside Pacquaio are spreading online.
Joanna Rose Bacosa is reportedly the mother of Eman.
Crawford no match to Canelo at 168 – GGG coach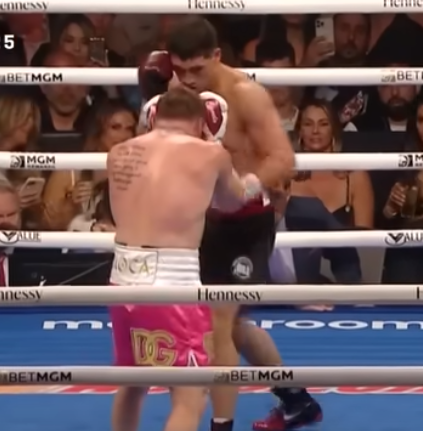 Gennady Golovkin (GGG) former coach Abel Sanchez presumes that Terrence Crawford is no match to Mexican pound for pound king Canelo Alvarez at 168 lbs.
In an interview by Fight Hub TV last October 9, 2023, GGG coach said that Canelo vs Crawford is laughable.
Sanchez is a Mexican-American trainer and coach of Gennady Golovkin who is the real rival of Canelo.
Undefeated and undisputed welterweight champion Crawford (40 – 0) has defeated his rival Errol Spence jr. last July 29, 2023 but still not enough to win vs Canelo.
It can be recalled that both Crawford and Spence Jr. have been craving to fight the Mexican superstar but to no avail.
When asked if Crawford can win vs Canelo, Sanchez said: "He [Crawford] gets beat. So, in my opinion, that's not a good fight."