Bridgerweight — WBC's newest division
The World Boxing Council established a new division named 'bridge weight.'
The newest division will be for boxers weighing 200 pounds with a limit at 224 pounds. It was named after Bridger Walker, a brave young boy that saved his younger sister against a dog attack during the coronavirus pandemic.
It will be the next division before the heavyweight. However, WBC is the only one who created the division; hence, other boxing bodies still have the heavyweight division, 200 pounds with no weight limit.
Oleksandr Usyk was one of the talked boxers when the new division was established. Fans and experts predict that he will be a good fit for it as he is considered a small heavyweight.
However, Usyk will not go to the bridge weight as he has a scheduled fight against the unified heavyweight champion Anthony Joshua.
Usyk earned the spot after defeating Derrick Chisora via unanimous decision.
"Usyk is a tremendous fighter, one of the best cruiserweights in history. He has had two heavyweight fights, and I leave whoever watched the fight with [Derek] Chisora to reach their conclusions. Of course, Usyk's mind is in the money that will be generated in a fight with [Anthony] Joshua, as he is the mandatory contender, so, understandably, his mind is set to reach that goal,\" said WBC President Mauricio Sulaiman.
As a former cruiserweight and one of the best in that division jumping to the heavyweight, Usyk was doubted because he will be facing opponents that are bigger and heavier him. But he was able to silence the critics as he is nearing a title match after just two fights in his current division.
Meanwhile, Joshua is not new in facing a smaller opponent as he fought Andy Ruiz Jr. twice.
Bulls add veteran Dragic with a one-year deal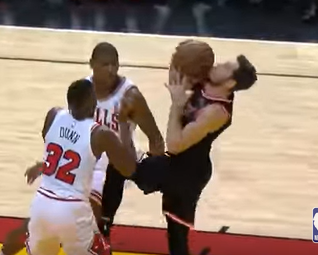 After a winning season for the Chicago Bulls after a few years, they are adding depth in the offseason to back their goal for a deeper postseason run come next NBA season.
They added veteran guard Goran Dragic after signing him to a one-year deal. The Lithuanian last played for the Brooklyn Nets.AS SEEN IN BOMBO RADYO
Stephen Curry nails 2022 ESPY hosting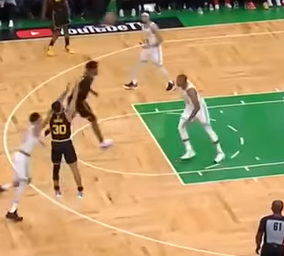 One thing is for sure, Stephen Curry did a great job hosting the return of the 2022 Excellence in Sports Performance Yearly (ESPY) Awards.
The 2022 NBA Finals MVP printed his mark on the awards night by, of course, the traditional roasting of athletes, one of which includes LeBron James.
AS SEEN IN BOMBO RADYO
Dwight Howard plans to join WWE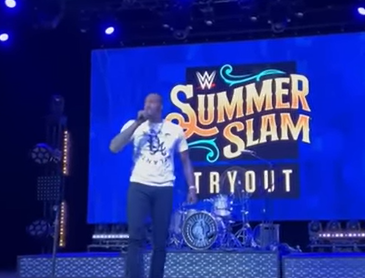 MMA to boxing is not the only sport you can cross, so is basketball to pro wrestling.
NBA veteran ang NBA champion Dwight Howard wants to be in the WWE if he's not on an NBA team this coming season.
He is currently a free agent and no signs yet of teams interested to sign him in.
Howard, an 8x NBA All-Star, 3x NBA Defensive Player of the Year and 5x All-NBA First Team, is currently 36 and has seen his career depleted throughout the years.
He made it clear though that his first priority is to still play in the league and will consider the WWE if left out in the 2022-23 season.
Howard participated in the WWE tryout and could be a great boost to the show due to his physique and entertaining attitude.
AS SEEN IN BOMBO RADYO