Adrien Broner JAILED!! Ruined Superstar
In a drastic turn of events, former four-division world champion Adrien Broner found himself caged inside the jail due to the lawsuit filed against him by a woman he assaulted in 2018.
After being defeated by Manny Pacquiao in 2017, the Americans never fight again. He is only 31 years old. He is still in his prime, but for some reason, he became wild and careless.
The judge put him to jail after failing to pay the woman he assaulted. The judge ordered Broner to pay $800,000 as a cost for his damage.
He did not cooperate force the trial court to jail him until he cooperated with the woman\'s attorney.
However, his purse seemed to run out of money.
One source said that Broner is most likely to fight in January 2021, wherein he is expected to cash in a significant amount. His earnings will be the one he will use to pay the woman entirely.
But if that is the case, how will he train now that he is in jail?
His defiance to the court-ordered resulted in this. It is Broner's fault.
Is his future slowly breaking in front of him?
He has been controversial lately, and it\'s been three years since he last fought.
What happened to the mouthful Adrien Broner?
Did his defeat to Pacquiao take a significant toll on him? Or does he has self-struggle, maybe?
How will he come back to the spotlight now that his life is starting to get ruined?
Currently, he is a boxer fighting for his overall future, not just his career in boxing.
Hopefully, this will serve as his lesson en route to a new Adrien Broner.
There is so much to risk for such a great athlete.
He must learn how to control himself, have discipline, and be in the right mind.
He should stop idolizing Floyd Mayweather; he should look at how Pacquiao dealt him.
Broner should figure out a way to solve his issue and start moving forward before it's too late.
He must not waste his 4-6 years left in boxing. Those years are the most crucial part that will define the life he will be living after hanging the gloves.
Tyson Fury's Dad sets constraints on the AJ-Fury rematch.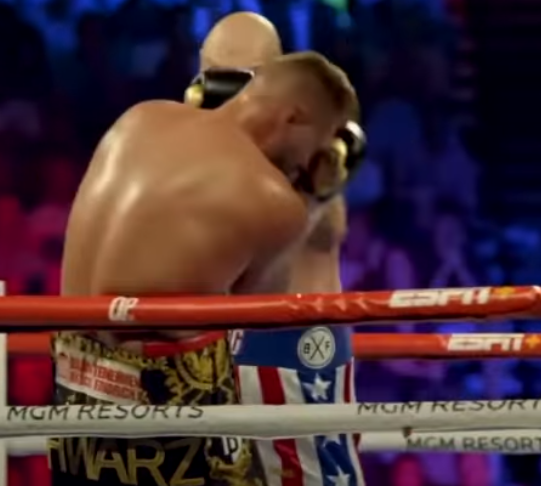 The "Gypsy King" Tyson Fury (33-0-1) is set to rematch with two-time former unified world heavyweight champ Anthony Joshua (26-3-0) next year but Fury's dad pushes Joshua vs Wilder first.
Deontay Wilder, "The Bronze Bomber" (43-2-1), former WBC heavyweight champ, is the first American world heavyweight champ since 2007. He defended his title for 10 times.
But, Wilder lost to Fury twice after their trilogy last October 9, 2021 in an eleventh round KO.
John Fury blurted to The Daily Mail that many boxers are ducking Wilder because they are afraid of him. He added that only his son defeated Wilder twice yet he praised the latter's power.
As of this writing, the said rematch is still unclear however, DAZN reported last September 23, 2023 that promoter Eddie Hearns got an venue offer to stage the fight next year.
Pacquiao's alleged illegitimate son Eman Bacosa goes pro.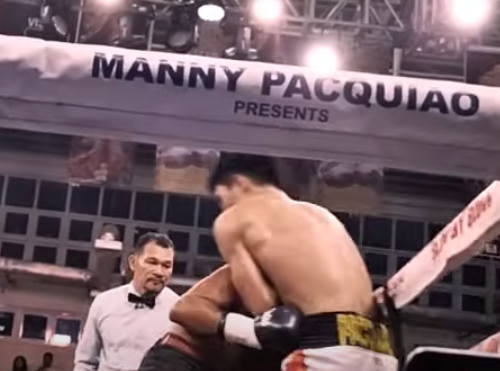 The 19 year old Emmanuel Joseph Bacosa, who is allegedly the son of Manny Pacquiao, fought Jommel Cudiamat in the "Blow by Blow" undercard event last September 23, 2023.
Cudiamat vs Bacosa resulted in a split draw however, as of today, boxing fans are getting hype with Eman's physique as it resembles teenager Pacman.
Fans are comparing Eman to the legitimate sons of Manny who are having a comfortable life. They are expecting Jimuel Pacquiao "legit son" Pacquiao vs Eman "bastard son".
Pacquaio promoted "blow by blow" which is coincidentally the start of his illegitimate son's professional career.
MP Promotions produced Blow by Blow, a weekly sports television boxing program airing on One Sports channel.
As of this writing, Eman's photos beside Pacquaio are spreading online.
Joanna Rose Bacosa is reportedly the mother of Eman.
Crawford no match to Canelo at 168 – GGG coach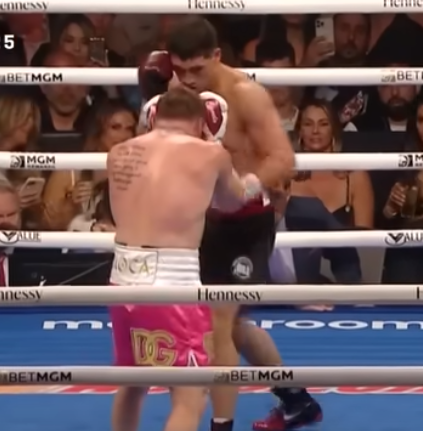 Gennady Golovkin (GGG) former coach Abel Sanchez presumes that Terrence Crawford is no match to Mexican pound for pound king Canelo Alvarez at 168 lbs.
In an interview by Fight Hub TV last October 9, 2023, GGG coach said that Canelo vs Crawford is laughable.
Sanchez is a Mexican-American trainer and coach of Gennady Golovkin who is the real rival of Canelo.
Undefeated and undisputed welterweight champion Crawford (40 – 0) has defeated his rival Errol Spence jr. last July 29, 2023 but still not enough to win vs Canelo.
It can be recalled that both Crawford and Spence Jr. have been craving to fight the Mexican superstar but to no avail.
When asked if Crawford can win vs Canelo, Sanchez said: "He [Crawford] gets beat. So, in my opinion, that's not a good fight."