Adrien Broner JAILED!! Ruined Superstar
In a drastic turn of events, former four-division world champion Adrien Broner found himself caged inside the jail due to the lawsuit filed against him by a woman he assaulted in 2018.
After being defeated by Manny Pacquiao in 2017, the Americans never fight again. He is only 31 years old. He is still in his prime, but for some reason, he became wild and careless.
The judge put him to jail after failing to pay the woman he assaulted. The judge ordered Broner to pay $800,000 as a cost for his damage.
He did not cooperate force the trial court to jail him until he cooperated with the woman\'s attorney.
However, his purse seemed to run out of money.
One source said that Broner is most likely to fight in January 2021, wherein he is expected to cash in a significant amount. His earnings will be the one he will use to pay the woman entirely.
But if that is the case, how will he train now that he is in jail?
His defiance to the court-ordered resulted in this. It is Broner's fault.
Is his future slowly breaking in front of him?
He has been controversial lately, and it\'s been three years since he last fought.
What happened to the mouthful Adrien Broner?
Did his defeat to Pacquiao take a significant toll on him? Or does he has self-struggle, maybe?
How will he come back to the spotlight now that his life is starting to get ruined?
Currently, he is a boxer fighting for his overall future, not just his career in boxing.
Hopefully, this will serve as his lesson en route to a new Adrien Broner.
There is so much to risk for such a great athlete.
He must learn how to control himself, have discipline, and be in the right mind.
He should stop idolizing Floyd Mayweather; he should look at how Pacquiao dealt him.
Broner should figure out a way to solve his issue and start moving forward before it's too late.
He must not waste his 4-6 years left in boxing. Those years are the most crucial part that will define the life he will be living after hanging the gloves.
Francis Nganou vs. Deontay Wilder IS HAPPENING!!?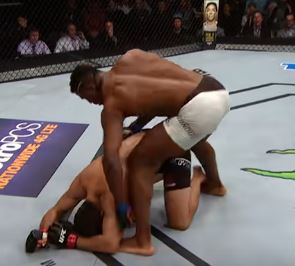 An all-time explosive heavyweight boxing match is nearing its deal as UFC heavyweight
world champion Francis Nganou revealed that he is closing in to a Deontay Wilder
boxing match!
The Cameroonian left the MMA scene after a failed contract negotiations and chose a
boxing switch.
He has been very vocal about it and has his eyes on Anthony Joshua and Deontay
Wilder, but the latter is in deeper talks with him.
"Yes, we have had the conversation and at this moment, we're more closer than with
anybody else," he said in MMA Hour.
Nganou also predicted a bold on if the fight come into fruition.
"I think somebody will take somebody's head off. I would just try [for it] not to be mine. I
think that's probably what's going to happen."
Ngannou started boxing training at the age of 22, against his family's initial opposition.
Ngannou stopped working out after a year of training because of an illness. He worked
a variety of odd jobs to make ends meet until deciding to move to Paris, France, at the
age of 26 in order to pursue a career in boxing. He was imprisoned for two months in
Spain for trespassing after arriving in Europe, though. Ngannou arrived in Paris without
any money, friends, or a place to stay. He first encountered Francis Carmont, who
introduced him to Fernand Lopez and the MMA factory, after he had spent time
homeless on the streets of Paris.
Ngannou, an admirer of Mike Tyson, first wanted to learn how to box; however, Lopez
recognized his potential in MMA and persuaded him to give MMA a try. Ngannou's MMA
career was launched when Lopez handed him some MMA equipment and free use of
the facility to train and sleep.
With such background, Ngannou will finally has his chance to fight for the sport he first
loved. Will he be able to make a resounding boxing debut or will Deontay "the Bronze
Boomer" will welcome him in the sport in a brutal way he only know how?
Pacquiao eyeing pro boxer comeback says camp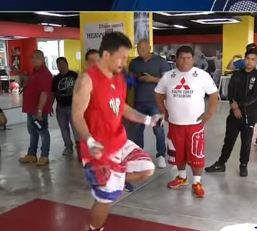 Boxing's only eight-division world champion Manny Pacquiao is reportedly considering a comeback to fight in the welterweight division.
MP Promotions President Sean Gibbons revealed the possible move of PacMan on ESPN.
The Filipino icon eyes Conor Benn, a British star, to be his opponent tentatively in June.
He last fought in 2022 against Korean YouTuber DK Yoo in an exhibition fight where he won via unanimous decision after six rounds.
Pacquiao formally announced his retirement to boxing in the same year after he decided to run for the President seat of the Philippines.
He has a pro record 62 wins, eight losses, and two draws, and undeniably one of the greatest ever in the sport of boxing.
Naoya Inoue eyes Stephen Fulton's unified super bantamweight belts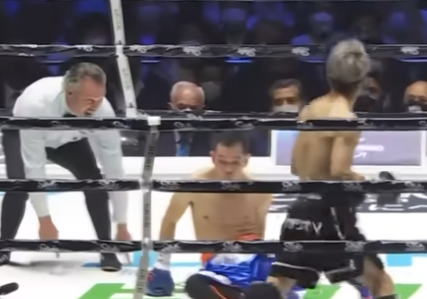 After successfully unifying all bantamweights belts to become the undisputed champion, Naoya Inoue is set to conquer another division as he eyes to steal Stephen Fultons' unified super bantamweight belts on their upcoming May 7 bout in Yokohama, Japan.
Inoue, dubbed as The Monster, has been living up to the hype to continue improving his already impressive career of 24 wins from 21 knockouts and no defeat.
At 29 years old, in the prime of his career, Inoue is now looking to add more belts on his waist and be the new pound-for-pound king. He currently ranks second behind Canelo Alvarez.
Meanwhile, Fulton is not to take lightly as the no. 1 boxer in the super bantamweight class is also unbeaten after 21 fights with eight knockouts.
Interesting to see is how weight will affect Inoue's performance against Fulton who will be fighting in his own division.