Bad blood stirs in Wilder-Fury heated face-off
posted February 20, 2020 at 04:33 am Manila Standard Digital
https://manilastandard.net/sports/sports-headlines/318161/bad-blood-stirs-in-wilder-fury-heated-face-off.html
The bad blood between the current top heavyweight boxers, Deontay Wilder and Tyson Fury, exploded during the face-off and final press conference ahead of their blockbuster rematch on Saturday night at the MGM Grand Arena in Las Vegas.Showing love and respect mostly during their previous press conferences, the tide was quick to change for the prideful gentlemen as the two engaged in a verbal altercation right after they stepped on the stage that later led to shoving.The looks on their eyes and the confidence they wear are telling their bad intentions inside the ring to finally settle their years\' long rivalry.
Settled to begin the supposed press conference, Fury, who is 29-20-0-1, claimed that his fight with Wilder back in 2018 made the Olympic bronze medallist to go in fame."I give him his biggest payday of his whole life, got him a big contract with Showtime, I brought him to the biggest stage in the world, Las Vegas… I put million on his account," the Gypsy King Fury boasted."You owe me everything. I brought you to this level. Welcome to big-time boxing," he added. But Wilder, on the other hand, who is 42-41-0-1 can only laugh out loud on Fury's claim."When I knocked you out, go to stand-up comedy, bro. You got a career in there," Wilder responded, who will be defending his WBC heavyweight title for the 11th time."It\'s an unfinished business. We will just pick up where we left of."Wilder was able to knock down Fury twice in 2018 but the British boxer survived the American's superb right-hand power and eventually putting Wilder on the brink. The controversial split draw ignited the rematch despite having them in different boxing promotions.
Amir Khan praises Terence Crawford's mastery and predicts unanimous decision victory over Errol Spence Jr.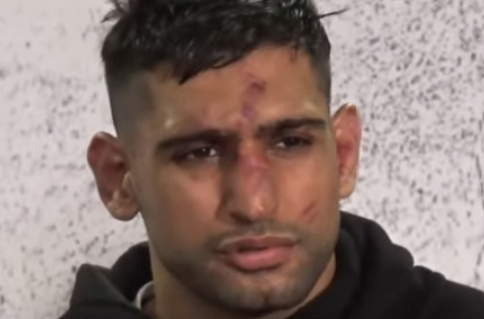 mir Khan, who shared the ring with Terence Crawford in a 2019 bout, has formed a unique bond with the welterweight sensation.
And just a few weeks remaining until Crawford's highly anticipated showdown with Errol Spence Jr., Khan finds himself in a prime position to make some intriguing predictions.
Despite suffering a defeat against Crawford, Khan trained with him and his team in preparation for his grudge match against Kell Brook in 2022.
Khan's firsthand experience has left him in awe of Crawford's abilities, leading him to confidently predict a unanimous decision victory for "Bud" over Errol Spence Jr. during a recent interview with FightHub.
READ MORE ON MANILA STANDARD
Former world champion Andre Berto makes bold prediction for Crawford-Spence Jr. clash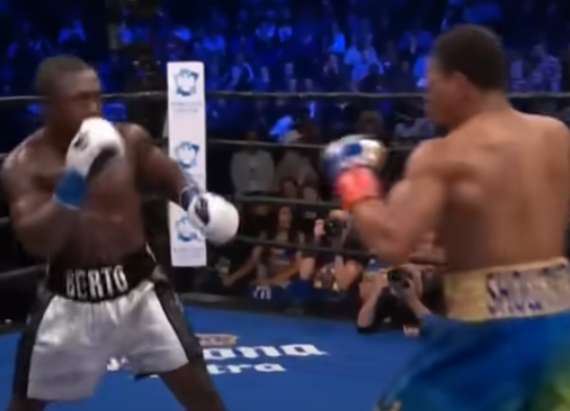 n the lead-up to the epic showdown between Terence Crawford and Errol Spence Jr., boxing fans and experts find themselves captivated by the heated debates surrounding the fight's outcome.
Adding fuel to the fire is the prediction of former WBC and IBF Welterweight champion Andre Berto, a seasoned veteran with a storied career.
AS SEEN IN MANILA STANDARD
Terrence Crawford vs. Errol Spence Jr.: The Battle for Welterweight Supremacy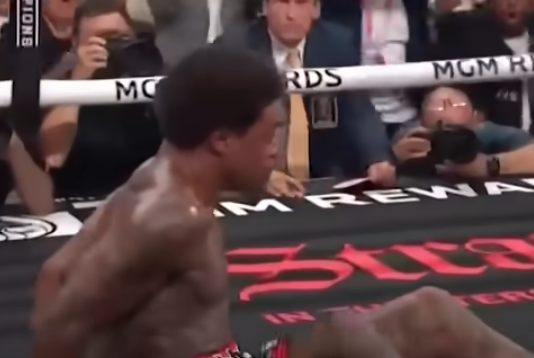 n a much-anticipated showdown, boxing fans are eagerly awaiting the clash between Terrence Crawford and Errol Spence Jr., set to take place on July 29, 2023.
This bout is undoubtedly the biggest fight of the year, and both fighters wasted no time in making their presence felt at the press conference, held to announce the official confirmation of the event.
AS SEEN IN MANILA STANDARD