Why Conor McGregor can beat Floyd MayeatherJr on a boxing rematch?
By Ponciano Melo – In 2017, Conor McGregor and Floyd Mayweather Jr. fought in a high-profile crossover superfight. The bout was rightly called \'the money fight\' as it ended up getting the second highest pay-per-view buys in the history of boxing.
Mayweather said he would retire from professional boxing right after his fight with \'The Notorious\'. He subsequently went on to participate in two exhibition bouts to make his comeback to the ring. One of them was his recent exhibition showdown with Logan Paul.
The American boxer has made a lot of money from his exhibition battles. Mayweather\'s next fight might be against Conor McGregor if he wants to stay on this route.
Be that as it may, it very well may be addressed whether confronting the Irishman again would be a decent choice for \'Cash\' Mayweather\'s undefeated streak. \'Infamous\' has taken in a ton from his past battle. Subsequently, his odds of crushing \'Cash\' in a fight have expanded. Here are 4 reasons why Conor McGregor can overcome Floyd Mayweather:
#4 McGregor\'s improved cardio and endurance
In McGregor\'s previous loss to Mayweather, his lack of cardio played a major role. The referee had to stop the fight in the tenth round as McGregor failed to defend himself from Mayweather\'s punches. McGregor was so gassed out that he could not keep his guard up, let alone throw counter-punches.
McGregor failed to defeat Dustin Poirier in their second fight at UFC 257 earlier this year in January. In this fight, he fell short of both cardio and endurance against a dangerous striker in Dustin Poirier.
Ever since his loss to Poirier, McGregor has been training aggressively to improve his cardio and endurance. To make this more evident, the Irishman posted stories on his social media while training in Dubai earlier in April.
#3 Better read on Floyd\'s boxing
In the first few rounds of his previous fight with Mayweather, the Irishman landed some solid shots that shook Mayweather. McGregor failed to land them consistently as his cardio and endurance gave out.
#2 McGregor\'s change of stance
Until his loss to Khabib \'the eagle\' Nurmagomedov at UFC 229, McGregor used to have a stance where his guard wasn\'t held too high and his body would be in a line facing the opponent. This leaves his head open to take hits without allowing McGregor to block strikes in time.
Both Floyd Mayweather and KhabibNurmagomedov took advantage of this low guard in their respective fights with McGregor. Mayweather landed several punches on the Irishman\'s head, while Khabib successfully landed one punch that knocked McGregor down.
#1 Mayweather is getting older
The more this fight gets delayed, the bigger the disadvantage Mayweather is at against McGregor. The Irishman is a tad bit above his prime fighting age but Mayweather is way past it at the age of 44.
Conor McGregor still has the ability and room to improve his strength, speed and stamina, whereas Mayweather\'s abilities for both are diminishing.
Bulls add veteran Dragic with a one-year deal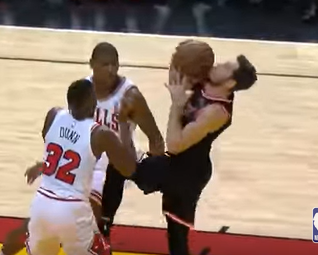 After a winning season for the Chicago Bulls after a few years, they are adding depth in the offseason to back their goal for a deeper postseason run come next NBA season.
They added veteran guard Goran Dragic after signing him to a one-year deal. The Lithuanian last played for the Brooklyn Nets.AS SEEN IN BOMBO RADYO
Stephen Curry nails 2022 ESPY hosting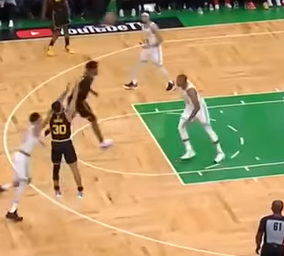 One thing is for sure, Stephen Curry did a great job hosting the return of the 2022 Excellence in Sports Performance Yearly (ESPY) Awards.
The 2022 NBA Finals MVP printed his mark on the awards night by, of course, the traditional roasting of athletes, one of which includes LeBron James.
AS SEEN IN BOMBO RADYO
Dwight Howard plans to join WWE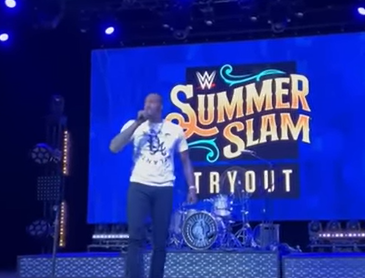 MMA to boxing is not the only sport you can cross, so is basketball to pro wrestling.
NBA veteran ang NBA champion Dwight Howard wants to be in the WWE if he's not on an NBA team this coming season.
He is currently a free agent and no signs yet of teams interested to sign him in.
Howard, an 8x NBA All-Star, 3x NBA Defensive Player of the Year and 5x All-NBA First Team, is currently 36 and has seen his career depleted throughout the years.
He made it clear though that his first priority is to still play in the league and will consider the WWE if left out in the 2022-23 season.
Howard participated in the WWE tryout and could be a great boost to the show due to his physique and entertaining attitude.
AS SEEN IN BOMBO RADYO