WBA interim champ wants Pacquiao fight; World Gay Boxing Championships in 2023
Despite the uncertainty to whether Manny Pacquiao will return in boxing this year, Jamal James, the interim WBA welterweight champ, still wanted his name to be included in the list of challengers Pacquiao will choose.
"Obviously, I would like to get a shot at Manny Pacquiao, he's got the WBA super title," James said who has won his last seven fights.
However, James knew that Pacquiao's name is too big for him but still has his hopes for a miracle.
If anything, the Pacquiao fight will be his biggest fight on his already veteran stage in the professional boxing.
Meanwhile, actor Kevin Hart displayed his own boxing training on his Instagram account to let people know his progress after a near-fatal car crash.
Hart had a major injury on his back and was lucky to be alive. Getting the most out of the graceful life he still has, he keeps on getting his body on shape as he prepare for more movies and participation in the world of sports like basketball and boxing.
On the other news, the new gender will have their own league to destroy the homophobia treatment in the LGBTQ community.
The World Gay Boxing Championship is being targeted by founder Martin Stark to debut on 2023 in Sydney, Australia.
Jamal Crawford retires from pro basketball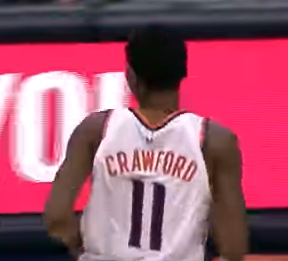 Three-time NBA Sixth Man of the Year Jamal Crawford announced his retirement from
professional basketball on his social media account.
\"Goodbye to the game, all the spoils the adrenaline rush,\" the 42-year old veteran
posted.
Crawford already cemented his name in the NBA as one of the greatest sixth man ever
as well as one of the deadliest ball handlers the league has ever witness. His classic
shake-and-bake move earned him the moniker, Jcross.
He played for 20 seasons on nine different teams and he is one of the oldest player to
ever score 51 points during the NBA bubble back in 2020.
Throughout his career, he logged an average of 14.6 ppg and 3.4 apg.
Although he failed to win a championship, Crawford was a frequent delegate of the NBA
playoffs having played for 74 games.
ALSO SEEN IN BOMBO RADYO
Conor McGregor continues boxing training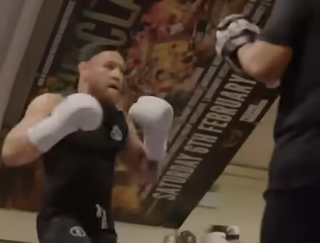 Conor McGregor continues to wow his fans and followers on social media with his
upgraded physique.
The Notorious one posted on his Instagram account his latest workout at Crulim Boxing
Club Official, who and what will his next fight be? No one still knows.
But what people know is how much of a beast McGregor is in his body transformation.
The intimidating UFC superstar has become even more frightening and fans want
Kamaru Usman to be the first to taste the power of the new-look McGregor.
Another rumor is he will be back in boxing. With his current weight he might possibly
fight the current pound-for-pound king and the face of boxing, Saul "Canelo" Alvarez.
ALSO SEEN IN BOMBO RADYO
LeBron ties Kobe for second most All-Star Game appearances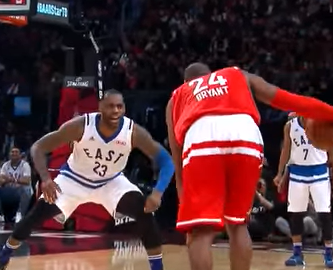 LeBron James has been to many history in the NBA and he keeps on joining more list
as he is now tied with the late and great Kobe Bryant for the second most appearances
in the All-Star Game, at 18.
James, who is on his 19th year in the NBA remains one of the deadliest in the league
despite his LA Lakers clearly struggling in the first half of the season. He is also the
team captain for the All-Star Weekend in Cleveland this month.
Solo performance wise, James at the age of 37 has been doing some insane statistics
as he averages about 28 points per game this season and his latest feat was becoming
the All-Time Scoring Leader in regular season and playoffs combined. He surpassed
Kareem Abdul-Jabbar who is also in first in ASG stint with 19 and the league\'s all-time
leading scorer. James now has 44,157 points and counting.
ALSO SEEN IN BOMBO RADYO