Tyson Fury to fight in December with or without Deontay Wilder
Reigning WBC heavyweight champion Tyson Fury expressed his intention to fight in December against anyone after a 10-month layoff.
Fury last fought Deontay Wilder resulting to the spectacular knockout victory to the Gypsy King. Right after the bout, both boxers told that they will face for the third time, a decision that both parties have agreed on. However, Wilder needed longer recovery period and due to the coronavirus, their trilogy was put to uncertainty.
And as the WBC champ, Fury insisted that he can't be resting for too long as he is one of the most attracting boxing opponent right now.
"He\'s at his best physically and mentally when he\'s busy as a boxer and it\'s my responsibility to help keep him in the great shape he is now on both fronts," said Fury's promoter Frank Warren.
Damian Lillard joins rare club on third 60-point game this season
Portland Trail Blazers Damian Lillard has been in another dimension for the last few games dominating the scoring column. And on his recent 61-point explosion, he joined a feat that only the great Wilt Chamberlain had done, recording three 60-point game in a single season.
The scoring spree of Lillard was very timely for the Blazers who are vying for the last seat of the playoffs in the Western Conference.
The race for the final spot has been very tight since the NBA restart which only gave each time an eight regular season games.
Mauricio Sulaiman retains status as WBC President
Mauricio Sulaiman will serve for four more years as the World Boxing Council President after he got re-elected.
The votes were unanimous in favour of Sulaiman.
"I would like to thank all the Federations for their confidence in me. I will not let you down. "Let`s continue to lead the sport, making boxing safer for the boxers. The World Boxing Council is moving strong into the chances we are facing. Your friendship is my inspiration," he said in an article published by the World Boxing News.
Pound-for-pound king Canelo Alvarez has one of the WBC belt on his waist as well Tyson Fury, David Benavidez, Errol Spence Jr., to name the few.
Amir Khan praises Terence Crawford's mastery and predicts unanimous decision victory over Errol Spence Jr.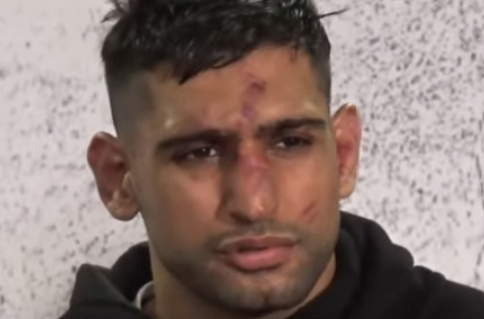 mir Khan, who shared the ring with Terence Crawford in a 2019 bout, has formed a unique bond with the welterweight sensation.
And just a few weeks remaining until Crawford's highly anticipated showdown with Errol Spence Jr., Khan finds himself in a prime position to make some intriguing predictions.
Despite suffering a defeat against Crawford, Khan trained with him and his team in preparation for his grudge match against Kell Brook in 2022.
Khan's firsthand experience has left him in awe of Crawford's abilities, leading him to confidently predict a unanimous decision victory for "Bud" over Errol Spence Jr. during a recent interview with FightHub.
READ MORE ON MANILA STANDARD
Former world champion Andre Berto makes bold prediction for Crawford-Spence Jr. clash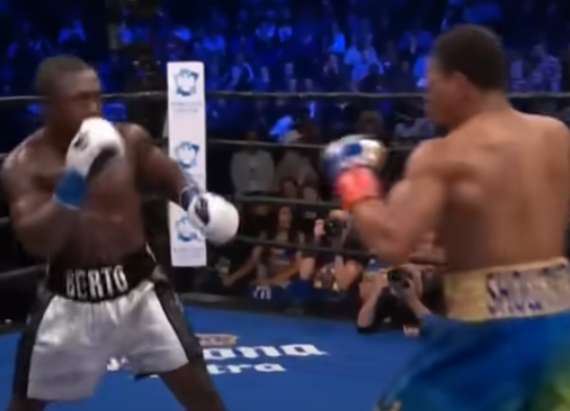 n the lead-up to the epic showdown between Terence Crawford and Errol Spence Jr., boxing fans and experts find themselves captivated by the heated debates surrounding the fight's outcome.
Adding fuel to the fire is the prediction of former WBC and IBF Welterweight champion Andre Berto, a seasoned veteran with a storied career.
AS SEEN IN MANILA STANDARD
Terrence Crawford vs. Errol Spence Jr.: The Battle for Welterweight Supremacy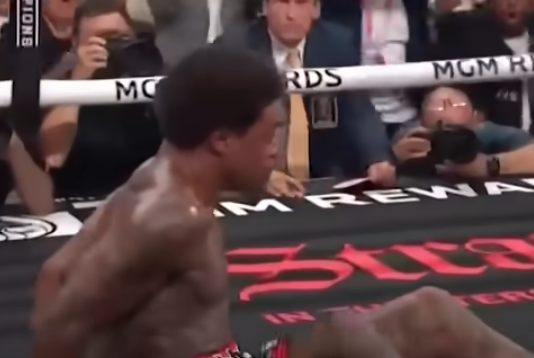 n a much-anticipated showdown, boxing fans are eagerly awaiting the clash between Terrence Crawford and Errol Spence Jr., set to take place on July 29, 2023.
This bout is undoubtedly the biggest fight of the year, and both fighters wasted no time in making their presence felt at the press conference, held to announce the official confirmation of the event.
AS SEEN IN MANILA STANDARD