Top 12 All-Time Great Boxing Rivalries PART 1
Information credit to The Fight City
The best boxing rivalries are more than just a series of high-octane bouts. Great
rivalries are stories, compelling narratives that captivate legions of fans and leave
their imprint on the sport\'s history. The most important and exciting rivalries are
ranked here based on the following criteria: at least three bouts; serious impact
and relevance; excellent action and dramatic fights; and involving truly
outstanding pugilists. There\'s no shortage of possibilities, as our large Honorable
Mentions list attests, but these are our recommendations for the most
meaningful, historic, and entertaining rivalry of all time. Check them out, and then
start debating.
Ted \"Kid\" Lewis vs. Jack Britton: It may sound strange, but too much of a
good thing prohibits Britton vs. Lewis from scoring higher here. There\'s little
doubt that Britton and Lewis are two of the greatest fighters of all time, and six of
their nineteen bouts (yes, nineteen) were for the world title. However, after they
were matched four times in 36 days in 1917, a Britton vs Lewis fight must have
developed into a doubtful affair. The possibility that at least some of the
encounters were staged grew to the point where Britton\'s manager, \"Dumb\" Dan
Morgan, openly stated that no two Irishmen (himself and Britton) could ever trust
an Englishman.
There\'s also the fact that more than half of the fights were \"no decision\" fights,
with some going only six or eight rounds and others skipping the weigh-in
entirely. Clearly, Lewis vs Britton is a historically significant rivalry with nineteen
matches between two all-time greats, but the best duos offer more than just
plenitude.
Baby Arizmendi vs. Henry Armstrong: Alberto \"Baby\" Arizmendi is an
underestimated pugilist as well as one of Mexico\'s best fighters. There\'s also little
doubt that his series with renowned triple-crown champion Henry Armstrong, one
of the finest fighters who has ever lived, pound-for-pound, is the pinnacle of a
remarkable career that included fights with Tony Canzoneri, Chalky Wright, Lou
Ambers, and Freddie Miller.
Both were fearless brawlers known for their all-action tactics, and they fought five
times, all at different weight classes, the first two in Mexico City at featherweight
and the last three in Los Angeles. In their final fight, Arizmendi followed
Armstrong as he went up in weight and fought Henry for the welterweight title.
Despite hurting his right wrist in the second round, Baby\'s first duel was a big
success for him, as he soundly defeated \"Hammerin\' Hank.\" He duplicated the
feat a year later, but in the following three battles, despite intense toe-to-toe
combat, the great Armstrong was able to impose his will and win with plenty of
room to spare.
Cocoa Kid vs. Holman Williams: Two rivalries on this list highlight the
unfortunate fact that some of boxing\'s best competitors were denied opportunities
they otherwise deserved due to their race. In the 1940s and 1950s, such
unfairness had a significant impact on members of the famed \"Murderers\' Row\"
group, forcing such elite talents as Lloyd Marshall, Charley Burley, Herbert
Hardwick (aka \"Cocoa Kid\"), Holman Williams, and Eddie Booker to face each
other on a regular basis.
Hardwick and Williams, two excellent fighters willing to fight anyone in the
welterweight and middleweight divisions and who fought thirteen times, had
arguably the most significant rivalry among them. Both were considered among
the finest in the world, but neither was ever given the opportunity to compete for
a world championship. Instead, they delivered spectators an incredible series,
with Cocoa Kid winning eight of the games and Holman Williams winning three
and drawing two.
Israel Adesanya eager for another match with Alex Pereria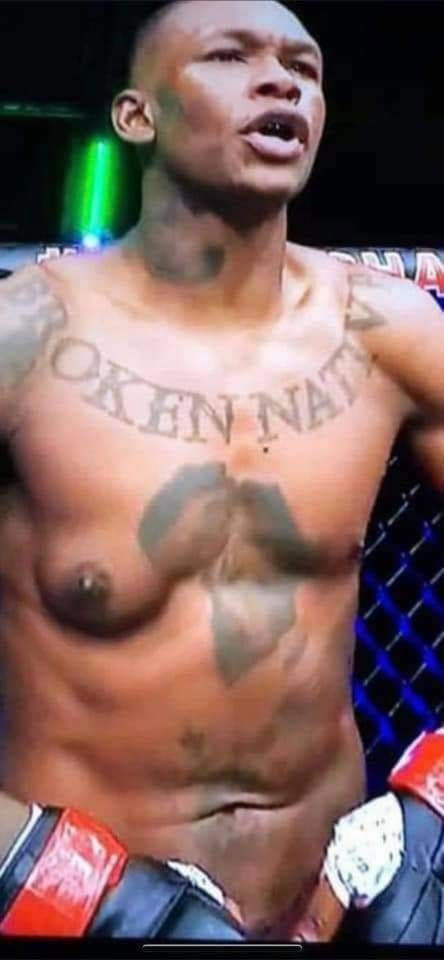 The MMA world was shocked after Israel Adesanya suffered his first UFC knockout at the hand of his old kickboxing rival Alex Pereira with the former's UFC Middleweight belt on the line.
Days after the devastating defeat, the Last Stylebender made it clear that he would seek another fight with the Brazilian fighter who had beaten him twice.
"I hope he's the champion. I'm just saying, hypothetically, if he isn't, I'll still fight him.I'm crazy, bro. I can beat him," Adesanya said at The MMA Hour.
Adesanya is hungry for revenge that it doesn't matter whether Pereira is still the champion because his return to the Octagon will be against the current UFC middleweight champ.
AS SEEN IN BOMBO RADYO
DAVIS VS. GARCIA IS FINALLY HAPPENING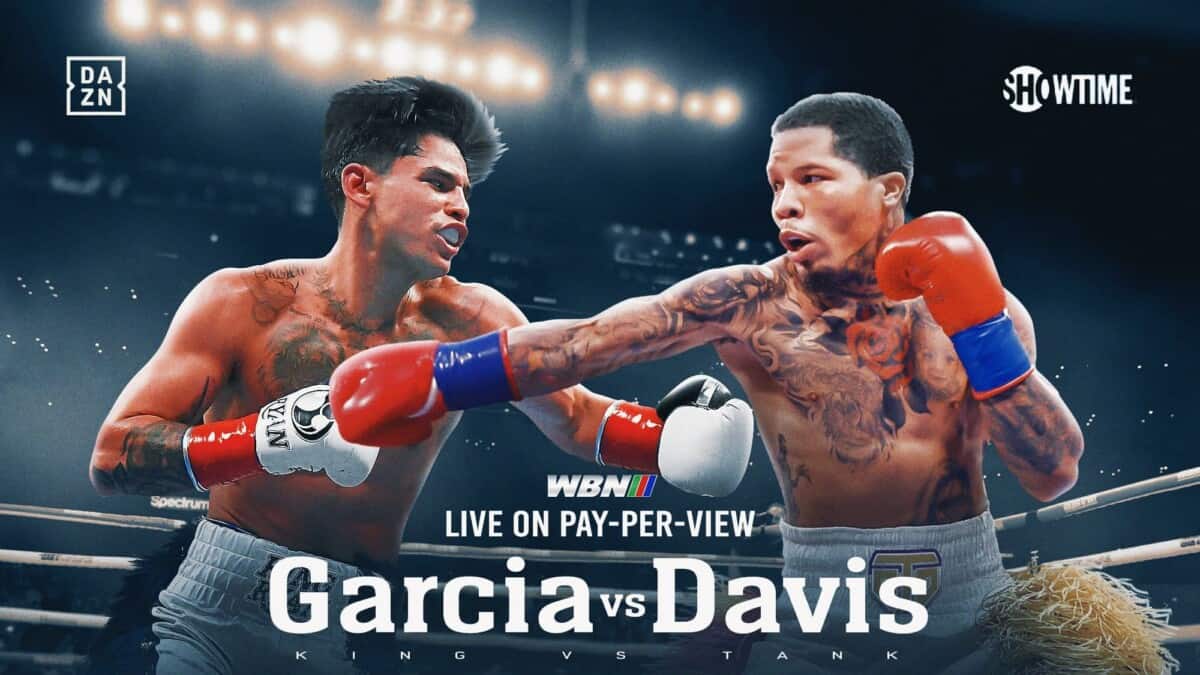 After two years of social media teasing, Gervonta Davis vs. Ryan Garcia appears to be
a reality.
Garcia made the announcement on Thursday that he and Davis would square off in Las
Vegas in 2023. When Davis enters the ring on January 7 to face a yet-to-be-determined
opponent, he will declare the fight "done deal."
"I'm so pumped this fight is finally in place I want it more than anything right now,"
Garcia wrote. "I've put in the work, I'm at the prime of my career, and I know I'm going to
be the biggest boxer in the world. That legacy starts today."
Davis and Garcia were praised by Showtime Sports president Stephen Espinoza for
their perseverance in making the bout materialize despite obstacles.
Davis is looked after by Al Haymon and Floyd Mayweather's Mayweather Promotions,
and Showtime broadcasts his fights.
Garcia is being managed by Oscar De La Hoya's Golden Boy Promotions, and DAZN is
airing his fights.
The two teams have been at odds for a while, but they have finally come to an
understanding and put their differences aside to engage in combat.
According to reports, they will cooperate to stage the fight.
Both are stars in boxing at the moment and with the hype around each of them, the fight
is expected to be a blockbuster one.
Pacquiao-Mayweather 2 officially in talks?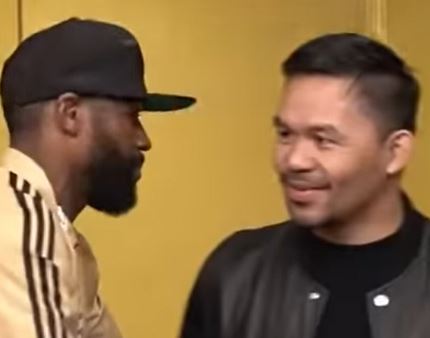 It has been made known that FLOYD MAYWEATHER is formally in discussions to face
Manny Pacquiao again in Las Vegas the following year with his record on the line.
After waiting for the two superstar adversaries to come to terms for half a decade, the
American defeated Pacquiao in 2015 over the course of 12 rounds.
But after eight years, the two boxing greats plan to resume their fight for a sequel to
their £500 million box office hit.
The negotiations between the two camps are being facilitated by Global Titans, who are
marketing Mayweather's upcoming exhibition fight in Dubai.
We're already working on Floyd and Manny Pacquaio, their CEO Uday Singh told
SunSport.
And a huge fight between Floyd Mayweather and Manny Pacquiao might be announced
as early as December. A second match, not a demonstration.
After defeating former UFC champion Conor McGregor, 34, in 2017, Mayweather, 45,
decided to retire. Since then, he has fought four exhibition matches.
Additionally, he has never discussed going back to the ring to defend his pristine 50-0
record, especially versus Pacquiao, 43.
However, Mayweather's perspective was altered after meeting Singh in Vegas prior to
his exhibition match with YouTuber Deji on November 13.
Since Manny Pacquiao was initially hesitant as well, Singh stated: "I've already had the
first meeting with Manny Pacquiao.
"It's just egos, nothing else. But at the end of the day, Floyd's a good guy, he's a good
fighter.
"Once you've satisfied him with his purse, he's happy to fight whoever. But it's to his
interest as well, he said, 'Why not? Let's do it.'
"He hasn't had a real proper fight since 2017, the last one was with Conor McGregor."
Singh admitted he initially faced a fight to get Mayweather to agree to a pro bout
opposed to an exhibition, but won him over eventually.
He said: "Yeah, it was hard. But then again, at the end of the day he knows what people
want and he's an entertainer.