Thurman \"to retire\" Pacquiao remarks may spell doom for American fighter
Manila Standard Digital
posted June 18, 2019 at 06:28 pm
https://manilastandard.net/sports/pacquiao-mania/298012/thurman-to-retire-pacquiao-remarks-may-spell-doom-for-american-fighter.html
Manny Pacquiao isn't one for trash talking.
In fact, most of his career, he isn't one to talk smack. And in most cases, his opponents try to get under his skin in any verbal jab they can, the last one being loud-mouthed Adrien Broner.
But time and again, this tactic doesn't faze the only eight-time world champion in eight different weight classes. In short he isn't a talker, he'd rather let his boxing do the talking for him inside the squared circle. But Keith Thurman, who called out the Pacman after his January bout this year against Josesito Lopez, might have just "pissed off" the future Hall of Famer Pacquiao.
Talking to Bad Let Hook, strength & conditioning coach Justin Fortune gave some insider info on Pacquiao's reaction to the comment of the 30-year-old Thurman that he'll be the one to "retire Pacquiao."
And the fighting Senator from the Philippines might use this as fuel to do one over Thurman, give him his first professional loss and take his welterweight belt in the process.
"Yeah, he said some pretty silly stuff. I don't know why but it is what it is. Yeah, he pissed off Pacquiao," said Fortune.
"We like it though because he pissed off Manny, it's better for us. I haven't seen him this upset for a long time. So he's not happy, he really wants to knock Thurman out," Fortune added who was with legendary coach Freddie Roach to foresee the six-week training camp of Pacquiao which continued in Los Angeles after his training in Manila.
"(Thurman) said it a couple of times…Great, that's great for us. That's what you want, 'cause that sort of Pacquiao is the Pacquiao of old."
Back in May, when both fighters met at a press conference in New York, Thurman, brass as he is, said some BIG things, including forcing Pacquiao into hanging up his gloves for good when their fight ends.
\"I\'m gonna make a big statement. You are not gonna want to miss this fight, especially because it\'s about to be this man\'s last fight,\" Thurman said with Pacquiao seating just a couple of meters in the same room during the media presentation.
Fortune also said that the conditioning of Pacquiao is looking good heading into the July 20 bout at the MGM Grand in Las Vegas against the younger Thurman. Though a bit jet-lagged, Pacquiao was still able to get some training in after three weeks or so of light training in the Philippines.
For now, what Thurman might expect as a repercussion of his words is a more aggressive Pacquiao. And the strength and conditioning coach expects the American fighter to back pedal if he gets a taste of that famous punching speed and power from the Pacman.
"Yeah. They all do. They all do. Listen, Thurman can't stay in the pocket with Manny — he's too fast, he's too strong. So logically, or fight-wise, if he wants to win this fight, he has to try to box him. We plan for both," he said.
Could Thurman\'s claim to retire Pacquiao be the very reason for his demise on July 20? The again, you would not want to piss off somebody like Manny Pacquiao.
Tyson Fury's Dad sets constraints on the AJ-Fury rematch.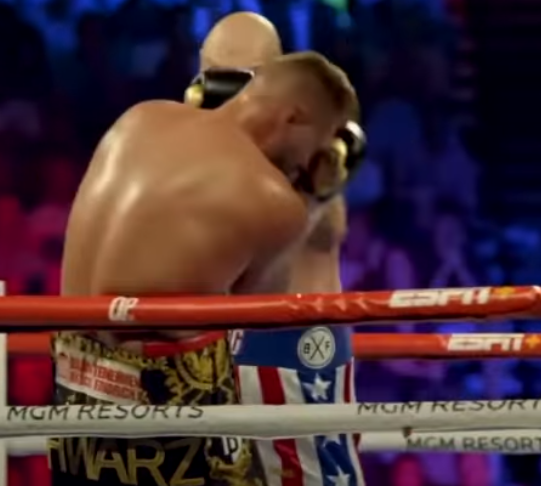 The "Gypsy King" Tyson Fury (33-0-1) is set to rematch with two-time former unified world heavyweight champ Anthony Joshua (26-3-0) next year but Fury's dad pushes Joshua vs Wilder first.
Deontay Wilder, "The Bronze Bomber" (43-2-1), former WBC heavyweight champ, is the first American world heavyweight champ since 2007. He defended his title for 10 times.
But, Wilder lost to Fury twice after their trilogy last October 9, 2021 in an eleventh round KO.
John Fury blurted to The Daily Mail that many boxers are ducking Wilder because they are afraid of him. He added that only his son defeated Wilder twice yet he praised the latter's power.
As of this writing, the said rematch is still unclear however, DAZN reported last September 23, 2023 that promoter Eddie Hearns got an venue offer to stage the fight next year.
Pacquiao's alleged illegitimate son Eman Bacosa goes pro.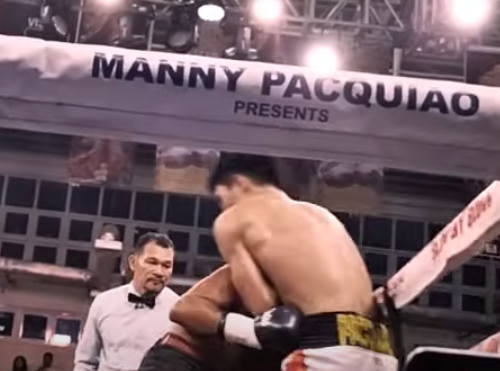 The 19 year old Emmanuel Joseph Bacosa, who is allegedly the son of Manny Pacquiao, fought Jommel Cudiamat in the "Blow by Blow" undercard event last September 23, 2023.
Cudiamat vs Bacosa resulted in a split draw however, as of today, boxing fans are getting hype with Eman's physique as it resembles teenager Pacman.
Fans are comparing Eman to the legitimate sons of Manny who are having a comfortable life. They are expecting Jimuel Pacquiao "legit son" Pacquiao vs Eman "bastard son".
Pacquaio promoted "blow by blow" which is coincidentally the start of his illegitimate son's professional career.
MP Promotions produced Blow by Blow, a weekly sports television boxing program airing on One Sports channel.
As of this writing, Eman's photos beside Pacquaio are spreading online.
Joanna Rose Bacosa is reportedly the mother of Eman.
Crawford no match to Canelo at 168 – GGG coach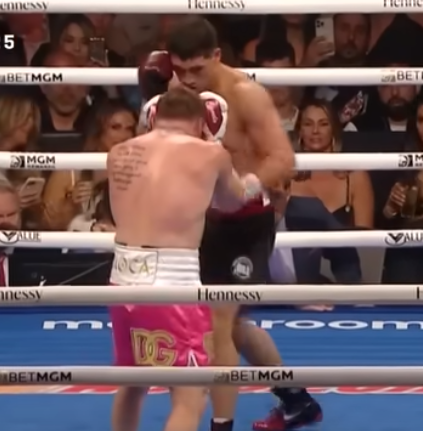 Gennady Golovkin (GGG) former coach Abel Sanchez presumes that Terrence Crawford is no match to Mexican pound for pound king Canelo Alvarez at 168 lbs.
In an interview by Fight Hub TV last October 9, 2023, GGG coach said that Canelo vs Crawford is laughable.
Sanchez is a Mexican-American trainer and coach of Gennady Golovkin who is the real rival of Canelo.
Undefeated and undisputed welterweight champion Crawford (40 – 0) has defeated his rival Errol Spence jr. last July 29, 2023 but still not enough to win vs Canelo.
It can be recalled that both Crawford and Spence Jr. have been craving to fight the Mexican superstar but to no avail.
When asked if Crawford can win vs Canelo, Sanchez said: "He [Crawford] gets beat. So, in my opinion, that's not a good fight."