The Shocking Story of Edwin Valero¬| Doomed Boxing Superstar
Boxing is a brutal combat sport.
Anything can happen inside the boxing ring, even death.
However, instances like this are rare.
Mostly, boxing is a source of inspirational stories because many boxers came from low life.
Boxing has been their escape.
But, not all succeeded—others succumbed.
It is the story of Edwin Valero.
A bright future was waiting for him. He was already walking in the spotlight.
But it did not last long enough.
Valero was born in Venezuela.
He came from a low environment wherein he fought at a very young age to eat. He was running away from the cops and more.
Fast forward, he stumbled in two paths, the old and the new one.
He chose the new, which was becoming a professional boxer.
He took the sport in a jaw-dropping fashion.
He was finishing his opponents in the first round.
He was 12-0 in the record to start. All were via first-round stoppage.
Imagine the beast inside of Valero.
But, his old life was chasing him.
His career began to take a new road after his license was invoked after an MRI revealed a small spot on his head that could lead to cerebral hemorrhage.
He broke ties with his promoter, Golden Boy Promotions, as Valero felt they could do something about his situation, but they didn\'t.
He left and went overseas.
They are fighting in different countries.
He maintained his first-round finishes before he met Genaro Tracanzos, who lasted two rounds.
Valero then was able to make it to a title match. However, it took him ten rounds to win. He won.
A smile should be his initial reaction. But after his victory, he was smiling less and being irritated quickly. He was already that kind of person before but is elevated to a new level.
It was the beginning of the end for Valero.
His wife reported him due to beating. His wife was hospitalized, and Valero came in, even arguing with the doctor and nurse. He didn\'t want them to talk to her.
Due to his erratic behavior, Valero was scheduled to be put in rehab by the Venezuelan government. However, on his way to the airport, he was involved in a car accident. Valero was under the presence of alcohol.
A police escort was then given to them; however, he could free from them as he took his wife with him and went to a hotel.
The following, Valero went to the lobby of the hotel admitting he killed his wife.
He said he was drunk and maybe even hitting drugs. He did not resist as the cops arrested him with his sweat pants on.
A few days after, he hung himself inside his cell, using his sweat pants.
Valero committed suicide. He was 28 years old.
The bright future became so dark that he submitted to it.
Indeed a nerve-wracking story in the history of boxing.
Jamal Crawford retires from pro basketball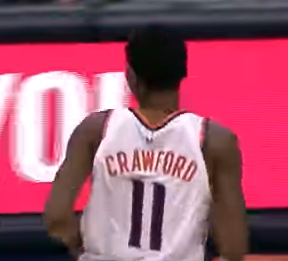 Three-time NBA Sixth Man of the Year Jamal Crawford announced his retirement from
professional basketball on his social media account.
\"Goodbye to the game, all the spoils the adrenaline rush,\" the 42-year old veteran
posted.
Crawford already cemented his name in the NBA as one of the greatest sixth man ever
as well as one of the deadliest ball handlers the league has ever witness. His classic
shake-and-bake move earned him the moniker, Jcross.
He played for 20 seasons on nine different teams and he is one of the oldest player to
ever score 51 points during the NBA bubble back in 2020.
Throughout his career, he logged an average of 14.6 ppg and 3.4 apg.
Although he failed to win a championship, Crawford was a frequent delegate of the NBA
playoffs having played for 74 games.
ALSO SEEN IN BOMBO RADYO
Conor McGregor continues boxing training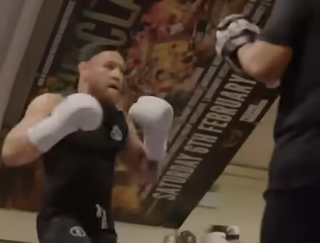 Conor McGregor continues to wow his fans and followers on social media with his
upgraded physique.
The Notorious one posted on his Instagram account his latest workout at Crulim Boxing
Club Official, who and what will his next fight be? No one still knows.
But what people know is how much of a beast McGregor is in his body transformation.
The intimidating UFC superstar has become even more frightening and fans want
Kamaru Usman to be the first to taste the power of the new-look McGregor.
Another rumor is he will be back in boxing. With his current weight he might possibly
fight the current pound-for-pound king and the face of boxing, Saul "Canelo" Alvarez.
ALSO SEEN IN BOMBO RADYO
LeBron ties Kobe for second most All-Star Game appearances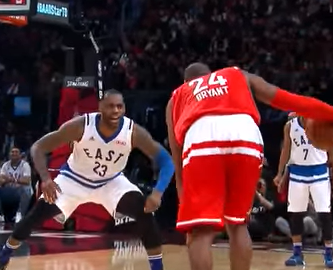 LeBron James has been to many history in the NBA and he keeps on joining more list
as he is now tied with the late and great Kobe Bryant for the second most appearances
in the All-Star Game, at 18.
James, who is on his 19th year in the NBA remains one of the deadliest in the league
despite his LA Lakers clearly struggling in the first half of the season. He is also the
team captain for the All-Star Weekend in Cleveland this month.
Solo performance wise, James at the age of 37 has been doing some insane statistics
as he averages about 28 points per game this season and his latest feat was becoming
the All-Time Scoring Leader in regular season and playoffs combined. He surpassed
Kareem Abdul-Jabbar who is also in first in ASG stint with 19 and the league\'s all-time
leading scorer. James now has 44,157 points and counting.
ALSO SEEN IN BOMBO RADYO