The Mistress of Evil is back to declare
https://manilastandard.net/spotlight/299503/the-mistress-of-evil-is-back-to-declare-love-doesn-t-always-end-well-.html
By Ponciano \"John\" Melo Jr.
If you love the month of June for giving us a magic carpet ride in a whole new world with Aladdin and Jasmine, kids and kids at heart might be loving more the month of July. Walt Disney Studio has released a number of movies and movie trailers for this month.
There is the success of Tom Holland\'s SpiderMan: Far From Home, and on July 17, 2019, The Lion King\'s live action will be showing on different parts of the world. Avengers: Endgame will also be hitting again the theaters on the midweek of the month with additional clips!
It is not yet over! Fans of the Disney Princesses movies will be the happiest as the movie trailer of Mulan is also released! Reports from the sources were also spreading that Halle Bailey will be the next Ariel, the mermaid – turned – human who will fall in love with a human.
Wait, there is more! The Mistress of Evil is back as the Walt Disney has given some sneak peeks of the highly anticipated second installment of Maleficent and the internet can\'t get enough with it!
Led by Hollywood actress Angelina Jolie, Maleficent: The Mistress of Evil will be showcasing the true powers of the queen as she fights for her principles, rights, and beliefs.
Jolie will be reprising her role as the mother of Princess Aurora, played by Elle Fanning, who is about to tie a knot with Harris Dickinson\'s character, Prince Philip.
The intense between the Queen Ingrith (Michelle Pfeiffer) and Maleficent started in a banquet scene when the Queen told Jolie\'s character, \"You have done an admirable job going against your own nature to raise this child. But now, she will finally get the love of a real mother. Tonight I consider Aurora my own."
Ads by AdAsia
This triggers another war between humans and fairies and will pull apart Aurora and her mother to opposing sides \"causing them to question whether they can be truly family.\"
The movie also showcases a story of a princess whether if she will listen to her mother or she will fight for her love.
Maleficent also told Aurora that \"love doesn\'t always end well\" which made Aurora think to rebel more.
The trailer also shows a plot twist telling that Maleficent is not the only fairy who has horns who will be played by Chiwetel Ejiofor saying, \"You spent years caring for a human. Now, it\'s time to care for your own.\" This twist might trigger the pain and anger within Maleficent which will make her fight more.
This can also bring us to the background of Maleficent\'s family and the reason why she ended in the world of Moors.
Maleficent: The Mistress of Evil will also be cast by Sam Riley, Imelda Staunton, Juno Temple, Lesley Manville, and Ed Skrein under the directing skills of Joachim Rønning.
Get ready for a one hell round of magic and spells with Maleficent: The Mistress of Evil which will be showing next year on March.
Tyson Fury's Dad sets constraints on the AJ-Fury rematch.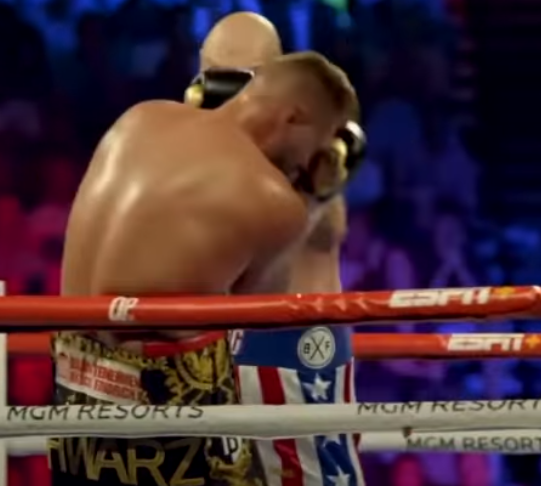 The "Gypsy King" Tyson Fury (33-0-1) is set to rematch with two-time former unified world heavyweight champ Anthony Joshua (26-3-0) next year but Fury's dad pushes Joshua vs Wilder first.
Deontay Wilder, "The Bronze Bomber" (43-2-1), former WBC heavyweight champ, is the first American world heavyweight champ since 2007. He defended his title for 10 times.
But, Wilder lost to Fury twice after their trilogy last October 9, 2021 in an eleventh round KO.
John Fury blurted to The Daily Mail that many boxers are ducking Wilder because they are afraid of him. He added that only his son defeated Wilder twice yet he praised the latter's power.
As of this writing, the said rematch is still unclear however, DAZN reported last September 23, 2023 that promoter Eddie Hearns got an venue offer to stage the fight next year.
Pacquiao's alleged illegitimate son Eman Bacosa goes pro.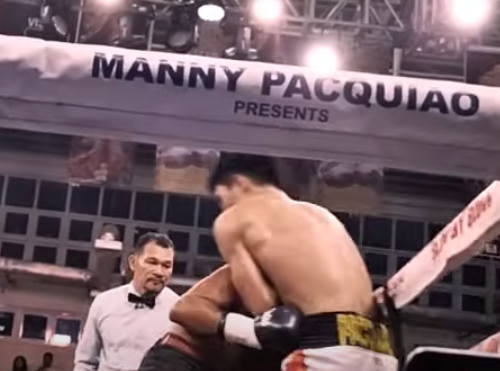 The 19 year old Emmanuel Joseph Bacosa, who is allegedly the son of Manny Pacquiao, fought Jommel Cudiamat in the "Blow by Blow" undercard event last September 23, 2023.
Cudiamat vs Bacosa resulted in a split draw however, as of today, boxing fans are getting hype with Eman's physique as it resembles teenager Pacman.
Fans are comparing Eman to the legitimate sons of Manny who are having a comfortable life. They are expecting Jimuel Pacquiao "legit son" Pacquiao vs Eman "bastard son".
Pacquaio promoted "blow by blow" which is coincidentally the start of his illegitimate son's professional career.
MP Promotions produced Blow by Blow, a weekly sports television boxing program airing on One Sports channel.
As of this writing, Eman's photos beside Pacquaio are spreading online.
Joanna Rose Bacosa is reportedly the mother of Eman.
Crawford no match to Canelo at 168 – GGG coach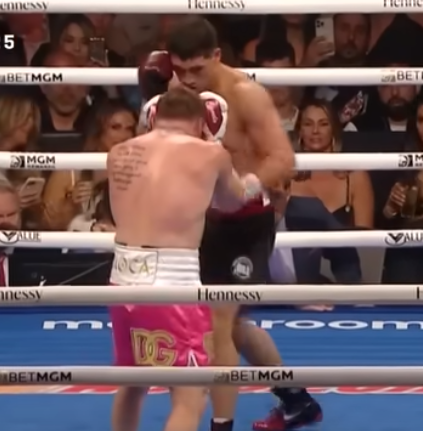 Gennady Golovkin (GGG) former coach Abel Sanchez presumes that Terrence Crawford is no match to Mexican pound for pound king Canelo Alvarez at 168 lbs.
In an interview by Fight Hub TV last October 9, 2023, GGG coach said that Canelo vs Crawford is laughable.
Sanchez is a Mexican-American trainer and coach of Gennady Golovkin who is the real rival of Canelo.
Undefeated and undisputed welterweight champion Crawford (40 – 0) has defeated his rival Errol Spence jr. last July 29, 2023 but still not enough to win vs Canelo.
It can be recalled that both Crawford and Spence Jr. have been craving to fight the Mexican superstar but to no avail.
When asked if Crawford can win vs Canelo, Sanchez said: "He [Crawford] gets beat. So, in my opinion, that's not a good fight."