The Mistress of Evil is back to declare
https://manilastandard.net/spotlight/299503/the-mistress-of-evil-is-back-to-declare-love-doesn-t-always-end-well-.html
By Ponciano \"John\" Melo Jr.
If you love the month of June for giving us a magic carpet ride in a whole new world with Aladdin and Jasmine, kids and kids at heart might be loving more the month of July. Walt Disney Studio has released a number of movies and movie trailers for this month.
There is the success of Tom Holland\'s SpiderMan: Far From Home, and on July 17, 2019, The Lion King\'s live action will be showing on different parts of the world. Avengers: Endgame will also be hitting again the theaters on the midweek of the month with additional clips!
It is not yet over! Fans of the Disney Princesses movies will be the happiest as the movie trailer of Mulan is also released! Reports from the sources were also spreading that Halle Bailey will be the next Ariel, the mermaid – turned – human who will fall in love with a human.
Wait, there is more! The Mistress of Evil is back as the Walt Disney has given some sneak peeks of the highly anticipated second installment of Maleficent and the internet can\'t get enough with it!
Led by Hollywood actress Angelina Jolie, Maleficent: The Mistress of Evil will be showcasing the true powers of the queen as she fights for her principles, rights, and beliefs.
Jolie will be reprising her role as the mother of Princess Aurora, played by Elle Fanning, who is about to tie a knot with Harris Dickinson\'s character, Prince Philip.
The intense between the Queen Ingrith (Michelle Pfeiffer) and Maleficent started in a banquet scene when the Queen told Jolie\'s character, \"You have done an admirable job going against your own nature to raise this child. But now, she will finally get the love of a real mother. Tonight I consider Aurora my own."
Ads by AdAsia
This triggers another war between humans and fairies and will pull apart Aurora and her mother to opposing sides \"causing them to question whether they can be truly family.\"
The movie also showcases a story of a princess whether if she will listen to her mother or she will fight for her love.
Maleficent also told Aurora that \"love doesn\'t always end well\" which made Aurora think to rebel more.
The trailer also shows a plot twist telling that Maleficent is not the only fairy who has horns who will be played by Chiwetel Ejiofor saying, \"You spent years caring for a human. Now, it\'s time to care for your own.\" This twist might trigger the pain and anger within Maleficent which will make her fight more.
This can also bring us to the background of Maleficent\'s family and the reason why she ended in the world of Moors.
Maleficent: The Mistress of Evil will also be cast by Sam Riley, Imelda Staunton, Juno Temple, Lesley Manville, and Ed Skrein under the directing skills of Joachim Rønning.
Get ready for a one hell round of magic and spells with Maleficent: The Mistress of Evil which will be showing next year on March.
Fil-Brit Tiktoker Salt Papi puts the world on notice in latest boxing win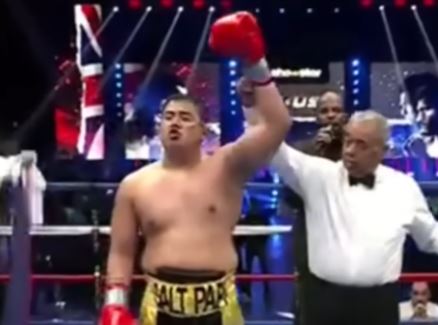 A new Pinoy boxer rising? This might be the case if we're talking about the social media influencers-turned-boxers.
Tiktoker Salt Papi was the talk of the town after his vicious knockout against Youtube sensation Josh Brueckner, a taller, bigger guy.
The Filipino-British boxer landed a perfect right hand right to the face of Brueckner in just the first round.
They served as an undercard of KSI vs. Faze Temperr.
Pro boxer and rising star Ryan Garcia was impressed by Salt Papi's victory convincing him that the latter should next face Jake Paul.
They are both undefeated in boxing and all of their wins are via knockout.
After the victory, Salt Papi posted a video clip on his Instagram showing a comparison of his knockout to Manny Pacquiao's iconic KO hit to Ricky Hatton.
The post received lots of comments including boxing's only eight-division world champion himself.
Pacquiao wrote on the comment "Pwede Na" in which Salt Papi replied with a "salamat po."
| | |
| --- | --- |
| | ReplyReply allForward |
Jon Jones takes on Ciryl Gane in heavyweight championship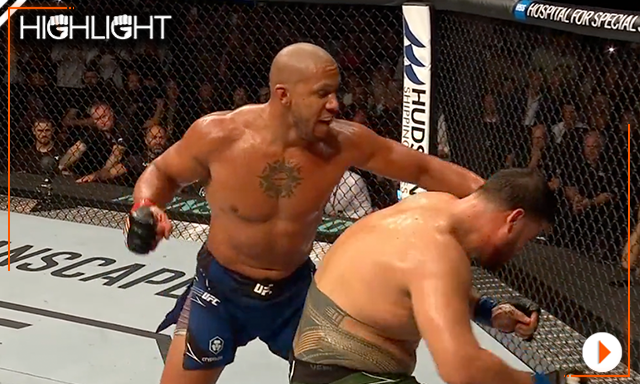 In a shocking announcement, Jon Jones confirmed that he is upping his division and will fight Ciryl Gane for the UFC heavyweight world title.
The development was leaked after T-Mobile Arena displayed an ad about the fight that was later on confirmed by the former pound-for-pound UFC fighter.
"Day one of four, just a few weeks out from my first heavyweight championship against Ciryl Gane," said Jones.
The mega-bout is expected to take place on UFC 285. Jones has been out of the Octagon for almost three years now.
"Absolutely, I'd love to have Henry [Cejudo] coaching me for this Ciryl Gane fight. Hopefully our schedules can align and we can get on the same page," said Jones.
"Bones" Jones at the age of 35 has a record of 26 wins, one loss, zero draw, and one no contest.
While Gane has 11 wins, one loss and zero draw.
The date of the collision has yet to be announced as of writing.
Pacquiao signs with Rizin for more exhibition bout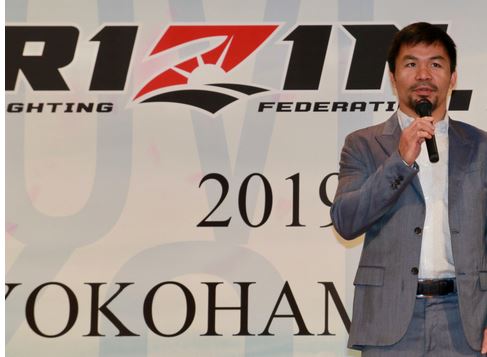 Boxing's only eight-division world champion Manny Pacquiao is set to continue putting on the gloves as he surprisingly signed under Japan's Rizin Fighting Federation.
The MMA promotion made it known through their social media with details that the former Philippine senator will box this year against a Japanese fighter.
He recently came back to the sport with an exhibition bout against Korean YouTuber DK Yoo.
"I have agreed with Rizin to fight next year. That date will soon be announced, and also my opponent that Rizin will choose, and I'm open and excited to fight a Japanese fighter," Pacquiao said during his signing with Rizin.