The Legend of Khabib Nurmagomedov
After defeating Justin Gaethje via triangle choke, Khabib Nurmagomedov made a shocking revelation – retirement.
The UFC undisputed lightweight champion was in tears after the victory, knowing that it will be his last fight but mostly dedicating his late father\'s victory.
Nurmagomedov remains unbeaten with 29-0. He still has a lot left for his career. However, the death of his father was a massive blow to him.
His father was there in his fights, supporting him.
Khabib was already emotional when he made the scale during the weigh-in.
"There's no way I'm going to be back without my father," he said after the fight.
His father died due to the coronavirus. He was weakened by the disease and was significantly affected because he just had heart surgery.
Adbulmanap Nurmagomedov was also Khabib's trainer.
This scenario was similar to what happened to Michael Jordan in 1993. After winning the Chicago Bulls\' third straight championship, Jordan was on the floor crying as he mourned his father, who was killed.
Hence, the similarities also opened a conversation where he stands in the greatest of all-time list in the UFC.
He is placed second all-time. Jon Jones still holds the top spot. But did his recent win made a difference?
It was the third successful title defense of Khabib.
Here is the other noticeable feat the Nurmagomedov made.
Most of her matches have the same faith in a takedown in a single fight match. In 2003, he made 21 successful takedowns against Abel Trujillo.
He had the most gate attendance fight. Khabib-McGregor. One of the most intense matches in UFC history. It shattered several records.
And of course, his clean record of 29 wins and no defeat.
Khabib is \'built differently.\'
On his last fight, UFC President Dana White revealed that the champ had a broken foot and a mump during their training but insisted on going on and fight
ing.
Khabib also amazed everyone with video footage of him wrestling a bear barehanded. Insane, right?
On his preparation against Gaethje, he was seen swimming in a river but against a strong current.
Khabib was built differently. His training is with nature. His dedication and
Fury-Usyk world heavyweight unification fails to push through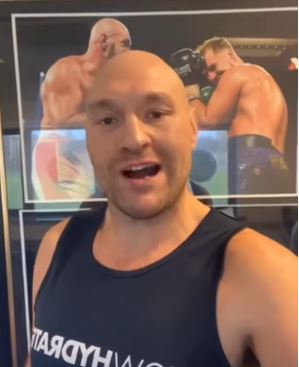 The much-anticipated world heavyweight unification bout hit a major blow after Oleksandr Usyk's manager Alexander Krassyuk said that it will not push through on April 29.
"No matter how much Usyk compromised, he was pushed for more," Krassyuk said on ESPN.
However, Tyson Fury answered back that it was Usyk to blame for the failure of the mega fight.
According to his promoter Frank Warren, the demand for a rematch clause of Usyk caused the breakdown of the fight.
"I convinced Tyson to take the rematch. Then we got into how the money will be split in the rematch. The rematch has become a sideshow. Why can't this be overcome if Usyk wants the fight? All the splits were agreed. Who walks in first was agreed. If it's a great fight then we will make the rematch," Warren said in an interview with talkSPORT.
This was supposed to mark Fury's return to boxing after initially retiring.
Pinoy boxer Mercito Gesta upsets former super featherweight champ Joseph Diaz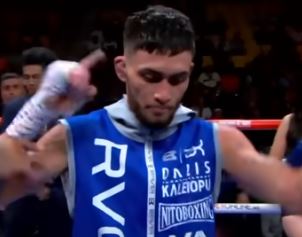 Filipino boxer Mercito "No Mercy" Gesta got the "must-win" he needed after outworking Joseph "JoJo" Diaz in a split decision.
The 30-year-old stunned the former super featherweight champion with the judges scoring 99-91, 98-92 in favor of Gesta and a 97-93 for Diaz.
"I feel great about the outcome. We had our game plan and I listened to my corner. It was a close fight. With coach Marvin Somodio, I have learned that I can move around a lot more and I am excited to have another full training camp with him," said Gesta after dealing Diaz his third straight defeat.
"If I were to choose my next opponent, I want William "El Camaron" Zepeda next," he added.
The pride of Mandaue City, Cebu has a current record of 34 wins including 12 knockouts with three loses and three draws.
Francis Nganou vs. Deontay Wilder IS HAPPENING!!?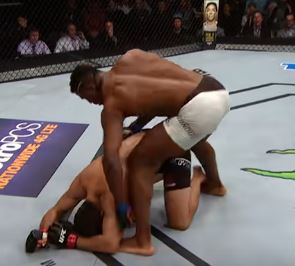 An all-time explosive heavyweight boxing match is nearing its deal as UFC heavyweight
world champion Francis Nganou revealed that he is closing in to a Deontay Wilder
boxing match!
The Cameroonian left the MMA scene after a failed contract negotiations and chose a
boxing switch.
He has been very vocal about it and has his eyes on Anthony Joshua and Deontay
Wilder, but the latter is in deeper talks with him.
"Yes, we have had the conversation and at this moment, we're more closer than with
anybody else," he said in MMA Hour.
Nganou also predicted a bold on if the fight come into fruition.
"I think somebody will take somebody's head off. I would just try [for it] not to be mine. I
think that's probably what's going to happen."
Ngannou started boxing training at the age of 22, against his family's initial opposition.
Ngannou stopped working out after a year of training because of an illness. He worked
a variety of odd jobs to make ends meet until deciding to move to Paris, France, at the
age of 26 in order to pursue a career in boxing. He was imprisoned for two months in
Spain for trespassing after arriving in Europe, though. Ngannou arrived in Paris without
any money, friends, or a place to stay. He first encountered Francis Carmont, who
introduced him to Fernand Lopez and the MMA factory, after he had spent time
homeless on the streets of Paris.
Ngannou, an admirer of Mike Tyson, first wanted to learn how to box; however, Lopez
recognized his potential in MMA and persuaded him to give MMA a try. Ngannou's MMA
career was launched when Lopez handed him some MMA equipment and free use of
the facility to train and sleep.
With such background, Ngannou will finally has his chance to fight for the sport he first
loved. Will he be able to make a resounding boxing debut or will Deontay "the Bronze
Boomer" will welcome him in the sport in a brutal way he only know how?