Suns, Heat get dubs vs. respective foes in Round 2 opener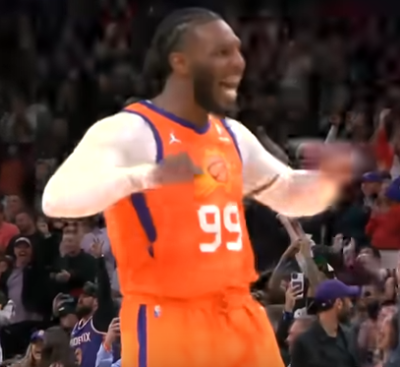 Top seeded teams Phoenix Suns (West) and the Miami Heat (East) took care of
business in Game 1 of their Conference semifinals.
The Suns avoided collapse in the waning minutes of the final frame to take the W and
defeat the Dallas Mavericks, spoiling Luka Doncic's 45 points explosion at the Footprint
Center.
DeAndre Ayton led his squad with 25 points and eight rebounds while Devin Booker
tallied 23 points, 9 rebounds and 8 assists.
Meanwhile, the Heat took advantage of the Joel Embiid-less 76ers to draw first blood.
Tyler Herro smoked hot off the bench with 25 points on four triples along with seven
assists.
Bam Adebayo had himself a game as well pouring 24 markers, 12 rebounds, 4 assists,
two steals and a block.
Tobias Harris dropped 27 points on a losing effort for Philadelphia.
Embiid's status remain out indefinite and his squad will have to figure out how to live
without him in the upcoming game.
Joel is among the leading candidate for the regular season MVP averaging, 30.6 points
(1 st in the league), 11.7 rebounds and 4.2 assists.
Game 2 of both Suns-Mavericks and Heat-76ers series will be on Wednesday.
ALSO SEEN IN BOMBO RADYO
Bulls add veteran Dragic with a one-year deal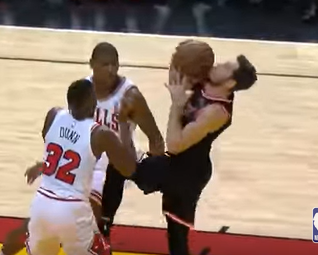 After a winning season for the Chicago Bulls after a few years, they are adding depth in the offseason to back their goal for a deeper postseason run come next NBA season.
They added veteran guard Goran Dragic after signing him to a one-year deal. The Lithuanian last played for the Brooklyn Nets.AS SEEN IN BOMBO RADYO
Stephen Curry nails 2022 ESPY hosting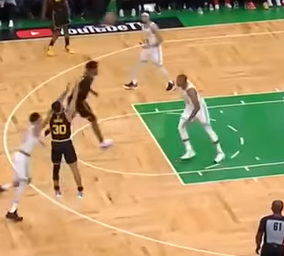 One thing is for sure, Stephen Curry did a great job hosting the return of the 2022 Excellence in Sports Performance Yearly (ESPY) Awards.
The 2022 NBA Finals MVP printed his mark on the awards night by, of course, the traditional roasting of athletes, one of which includes LeBron James.
AS SEEN IN BOMBO RADYO
Dwight Howard plans to join WWE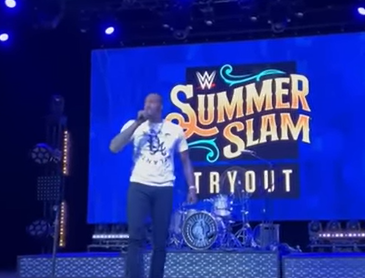 MMA to boxing is not the only sport you can cross, so is basketball to pro wrestling.
NBA veteran ang NBA champion Dwight Howard wants to be in the WWE if he's not on an NBA team this coming season.
He is currently a free agent and no signs yet of teams interested to sign him in.
Howard, an 8x NBA All-Star, 3x NBA Defensive Player of the Year and 5x All-NBA First Team, is currently 36 and has seen his career depleted throughout the years.
He made it clear though that his first priority is to still play in the league and will consider the WWE if left out in the 2022-23 season.
Howard participated in the WWE tryout and could be a great boost to the show due to his physique and entertaining attitude.
AS SEEN IN BOMBO RADYO