Serena Williams GOAT tribute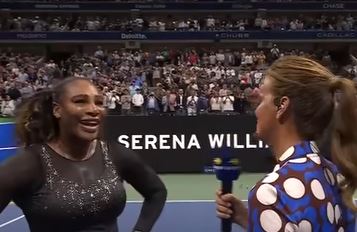 Serena Jameka Williams is an American tennis player who was born on September 26,
She held the top singles ranking in the world for 319 weeks, including a joint-
record 186 straight weeks, and five times she was crowned year-end No. 1 by the
Women's Tennis Association (WTA). Her 23 Grand Slam singles titles rank second all-
time behind Margaret Court's 24 and are the most by any player to have competed
during the Open Era.
Serena Williams' parents, Oracene Price and Richard Williams, also taught her older
sister Venus. She became a professional in 1995, and the US Open in 1999 saw her
claim her first major singles victory. She was unbeatable from the 2002 French Open to
the 2003 Australian Open, winning all four major singles titles (each time defeating
Venus in the final) and completing the career Grand Slam, also known as the "Serena
Slam." She won two more singles majors during the following several years, although
she also experienced injury and a drop in performance.
But starting in 2007, she steadily got back into shape despite ongoing ailments,
reclaiming the top spot in the world singles rankings. Williams reclaimed her dominance
starting at the Wimbledon Championships in 2012, winning the Olympic gold and
becoming the first tennis player to complete a Career Golden Slam in both singles and
doubles. She completed a second "Serena Slam" by winning eight of the thirteen
singles majors, including all four in a row from 2014 to 2015. She surpassed Steffi
Graf's Open Era record by winning her 23rd major singles championship in the 2017
Australian Open. She subsequently took a break from playing tennis professionally after
learning she was pregnant, and since starting to play again, she has advanced to four
major finals.
Together with her sister Venus, Williams won 14 major women's doubles
championships, going undefeated in Grand Slam doubles finals. This includes a Grand
Slam that took place outside of a calendar year between the 2009 Wimbledon
Championships and the 2010 French Open, which gave the sisters the No. 1 doubles
ranking in the world. She and her sister hold the record for the most Olympic gold
medals ever with four, three of which came in women's doubles. She also won two
significant mixed doubles championships, both in 1998. Williams informed the tennis
world of her intended retirement in August 2022.
Williams is regarded as one of the all-time best women's tennis players. A new era of
strength and athleticism on the women's professional tennis tour has been linked to the
Williams sisters' entry. Serena is the active player with the most major championships in
singles, doubles, and mixed doubles, having won 39 total: 23 in singles, 14 in women's
doubles, and 2 in mixed doubles.
In terms of overall major titles won, she ranks second in the Open Era and tied for third
overall. The most recent woman to win the Surface Slam (major titles on hard, clay, and
grass courts in the same calendar year), she did it in 2015. She is also the most recent
woman to simultaneously hold all four major singles titles (2002-03 and 2014-2015).
Along with Venus, she is the most recent player to hold all four major women's doubles
titles at once (2009–10).
Williams earned about $29 million in 2016, making her the highest-paid female athlete
in the world. With $27 million in prize money and endorsements, she replicated this
record in 2017 when she was the only female on Forbes' list of the 100 highest-paid
athletes. In addition to being selected Sportsperson of the Year by Sports Illustrated
magazine in December 2015, she has received the Laureus Sportswoman of the Year
award four times (in 2003, 2010, 2016, and 2018). She came in at number 28 on
Forbes' list of the highest-paid athletes in the world in 2021. She is the all-time highest-
paid female athlete.
Lebron James 'Antagonist' Dillon Brooks 39 points slap haters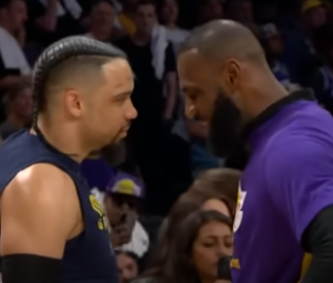 Despite the Warriors and Lakers fans booing Dillon Brooks, the latter erupted with 39 points in the FIBA Cup tournament.
Brooks gets booed in every game due to the fact that the entire pacific is warriors and Lakers die-hard fans.
During the clash with Team USA, Brooks got MVP chants after scoring 39 points that defeated USA for bronze.
It can be recalled that Lebron and Brooks were antagonistic to each other in the NBA when Dillon insulted Lebron for being too old.
If Lebron James joined the national team, Team USA vs Team Canada might be more exciting to see.
Meanwhile, reports said that Dirk Nowitzki is the only player in the last 18 years to score more points (47) in a single World Cup game today than Dillon Brooks (39).
NBA fans blame Stephen Curry, Lebron James et al for Team USA lost in FIBA Cup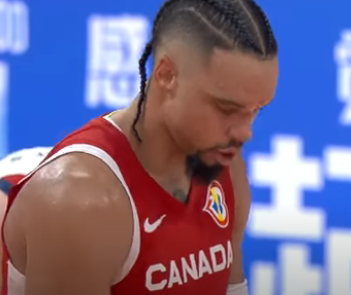 NBA fans are making fun of NBA superstars of Team USA. like Stephen Curry, Lebron James, Leonard Kawhi and others.
Fans believed Team USA had a chance if they played in the FIBA Cup last September 10, 2023.
Team USA lost to Team Germany (113 – 111) and Team Canada (127 – 117) that let them go home without any medal.
It can be recalled that Stephen Curry is interested in joining the national team. But due to health reasons he changed his mind.
34-year-old Curry is entering his 15th season in the league thus he needed to take rest.
On the otherhand, 38 years old Lebron prioritized the NBA instead of the national team.
The Los Angeles Lakers superstar was not interested in representing Team USA in the 2023 World Cup at all according to Basketball USA.
The 12 players who represented Team USA in the FIBA World Cup 2023 are all young players.
Meanwhile, Lebron's enemy Dillon Brooks exploded with 39 points. Shai Gilgeous-Alexander added 31 that led Canada to win the third-place in overtime.
NBA Players pressured : Team Canada never bagged a Medal since 1930's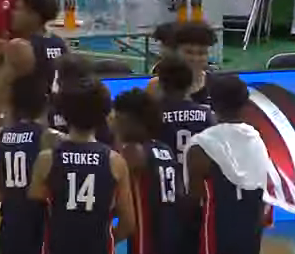 Team Canada has never bagged a medal in the FIBA World Cup since 1936. They have only won a silver in the Berlin Olympics.
Team USA Tyrese (Indiaaa Pacers) said that since the 1930s, Canada has never won a medal so they're coming for them.
Team Canada Kelly Olynyk (UTAH JAZZ), Alexander-Walker (Minnesota Timberwolves) , RJ Barrett (KNICKS), Brooks (Houston Rockets), Luguentz Dort (Oklahoma City Thunder), Gilgeous-Alexander (Oklahoma City Thunder), and Norman Powell (LA Clippers) are all forced to win.
It can be recalled that Team USA lost to Germany and now settled for a bronze medal.
Germany and Serbia clashed for FIBA Cup finals
Meanwhile, both countries are expected to play in the 2024 Summer Olympics in Paris, France..