Serena Williams GOAT tribute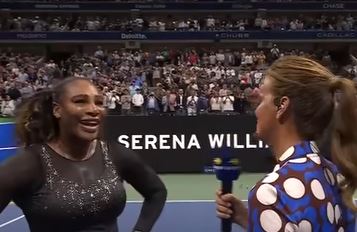 Serena Jameka Williams is an American tennis player who was born on September 26,
She held the top singles ranking in the world for 319 weeks, including a joint-
record 186 straight weeks, and five times she was crowned year-end No. 1 by the
Women's Tennis Association (WTA). Her 23 Grand Slam singles titles rank second all-
time behind Margaret Court's 24 and are the most by any player to have competed
during the Open Era.
Serena Williams' parents, Oracene Price and Richard Williams, also taught her older
sister Venus. She became a professional in 1995, and the US Open in 1999 saw her
claim her first major singles victory. She was unbeatable from the 2002 French Open to
the 2003 Australian Open, winning all four major singles titles (each time defeating
Venus in the final) and completing the career Grand Slam, also known as the "Serena
Slam." She won two more singles majors during the following several years, although
she also experienced injury and a drop in performance.
But starting in 2007, she steadily got back into shape despite ongoing ailments,
reclaiming the top spot in the world singles rankings. Williams reclaimed her dominance
starting at the Wimbledon Championships in 2012, winning the Olympic gold and
becoming the first tennis player to complete a Career Golden Slam in both singles and
doubles. She completed a second "Serena Slam" by winning eight of the thirteen
singles majors, including all four in a row from 2014 to 2015. She surpassed Steffi
Graf's Open Era record by winning her 23rd major singles championship in the 2017
Australian Open. She subsequently took a break from playing tennis professionally after
learning she was pregnant, and since starting to play again, she has advanced to four
major finals.
Together with her sister Venus, Williams won 14 major women's doubles
championships, going undefeated in Grand Slam doubles finals. This includes a Grand
Slam that took place outside of a calendar year between the 2009 Wimbledon
Championships and the 2010 French Open, which gave the sisters the No. 1 doubles
ranking in the world. She and her sister hold the record for the most Olympic gold
medals ever with four, three of which came in women's doubles. She also won two
significant mixed doubles championships, both in 1998. Williams informed the tennis
world of her intended retirement in August 2022.
Williams is regarded as one of the all-time best women's tennis players. A new era of
strength and athleticism on the women's professional tennis tour has been linked to the
Williams sisters' entry. Serena is the active player with the most major championships in
singles, doubles, and mixed doubles, having won 39 total: 23 in singles, 14 in women's
doubles, and 2 in mixed doubles.
In terms of overall major titles won, she ranks second in the Open Era and tied for third
overall. The most recent woman to win the Surface Slam (major titles on hard, clay, and
grass courts in the same calendar year), she did it in 2015. She is also the most recent
woman to simultaneously hold all four major singles titles (2002-03 and 2014-2015).
Along with Venus, she is the most recent player to hold all four major women's doubles
titles at once (2009–10).
Williams earned about $29 million in 2016, making her the highest-paid female athlete
in the world. With $27 million in prize money and endorsements, she replicated this
record in 2017 when she was the only female on Forbes' list of the 100 highest-paid
athletes. In addition to being selected Sportsperson of the Year by Sports Illustrated
magazine in December 2015, she has received the Laureus Sportswoman of the Year
award four times (in 2003, 2010, 2016, and 2018). She came in at number 28 on
Forbes' list of the highest-paid athletes in the world in 2021. She is the all-time highest-
paid female athlete.
Kyrie Irving courts LeBron James to join Mavs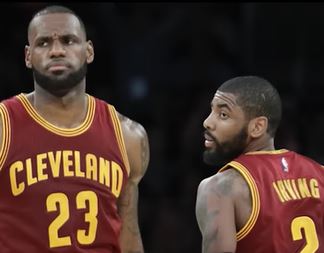 The stories have been LeBron wanting Kyrie back, but this time it's Irving who reached out for James to come to Dallas and play for the Mavericks next season.
The report quickly went viral as a potential Irving-James-Doncic big three is now brewing.
However, trading for LeBron James means a lot of players and future round picks for the Mavericks.
It can be recalled that James was trying to land Irving in the middle of the regular season, but the Lakers failed to do so which put Irving from Brooklyn to Dallas to team up with Luka Doncic.
They fell short of a playoff spot and now it seems Irving seriously wants another trophy with him luring James for an epic reunion.
Whether this fails due to the cap restriction, Irving could still possibly join James in the Lakers as LA looks to revamp its squad despite reaching the conference finals after a slow start of the season.
Gabe Vincent comes through as Miami even Finals series with Denver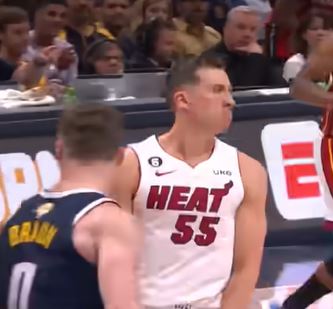 The Miami Heat were confident and they proved us why as they steal Game 2 from Denver to even the NBA Finals series at 1-1.
Undrafted Gabe Vincent played a huge game for Miami finishing with a team-high 23 points while Jimmy Butler and Bam Adebayo chipped in 21 points apiece.
Duncan Robinson only had 10 points, but all came in the fourth quarter to rally the Heat.
Meanwhile, Nikola Jokic dropped 41 points for the Nuggets but they lost, Denver is 0-3 in the postseason when Jokic scored 40+ points.
Jamal Murray was only contained by the Heat with only 18 points.
Game 3 will be in Miami.
Suns sign Frank Vogel as new head coach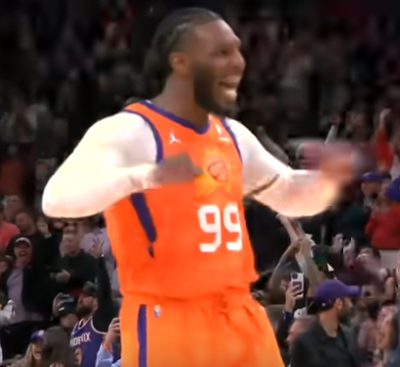 After parting ways with former Coach of the Year Monty Williams, the Phoenix Suns have already made their choice on who will hold the helm next season and it will be seasoned-tactician Frank Vogel, according to reports.
The 49-year old head coach had been with three NBA teams namely Indiana Pacers, Orlando Magic, and the Los Angeles Lakers where he led them to their 19th championship banner during the 2020 NBA bubble.
With this development, questions arise for the future of Chris Paul and DeAndre Ayton.
The future Hall of Famer point guard was forced to sit out in the crucial part of their playoff run due to injury and with his age being a factor, a possibility of him being traded is very much likely. The same applies to Ayton who was ineffective in the postseason.
Trading these two key pieces of Phoenix can lure a superstar or role players that could help Kevin Durant and Devin Booker win a championship for the franchise.