Secret to Pacquiao\'s success? Extreme work ethic even at 40
https://manilastandard.net/sports/pacquiao-mania/298502/secret-to-pacquiao-s-success-extreme-work-ethic-even-at-%2040.html?fbclid=IwAR23EWBpsSlNnhP7ZD3Q3GsKHeXPi_O5P058w-Niytp-T119wSDH0LAq66c
Who would have thought that Manny Pacquiao could have bid goodbye to the boxing world years ago? Probably all of us. But seeing his last three fights justified his decision that he can still fight, win and go for more.
Pacquiao, who\'s looking for the 62nd victory of his glorious career has preserved his body well enough like a well-oiled machine. Like a superbly maintained supercar, Pacquiao at 40 just keeps on revving up.
The fighting Senator is all out in his training, scheduled for six weeks in California, all in preparation for his bout with undefeated American Keith Thurman Jr. on July 20, 2019.
With fight number 71 only less than a month away, Pacquiao, unfazed by the constant trash talk of his younger foe, is deadlocked in the last stretch of his training camp led by legendary coach Freddi Roach, strength and conditioning coach Justin Fortune, and best friend trainer Buboy Fernandez.
It's amazing to see how Pacquiao can still go hard at this stage in his career which saw its peak a decade ago, fortified by his "Fighter of the 2000s" award.
Fortune, adds another anecdote to Pacquiao's lore as he said in an interview that the Pacman's body has "freakish" metabolism which allows the eight-division world champion to burn the 7,000-calorie per day meals he consumes.
In an intimate meeting with the future Hall of Famer boxing icon at his mansion in Los Angeles, those closest to him share how the People\'s champ prepares for his fights.
"His day will begin at 5 am," as elaborated by his Auntie Lilia Lao, the one who\'s taking care of his house in LA.
The amiable aunt of Manny shares that Team Pacquiao will go for a jog in the park while the next day they\'ll go uphill.
The always humble champion will then talk to his visitors before going for a quick rest.
Sparring session starts at 1 pm at the Wild card gym that usually ends at 3 o\'clock. Entertaining the media sometimes last longer than his sparring.
After dinner, the senator who also preached the gospel is doing a bible session for all the people on his mansion before they all take their rest.
This everyday routine of Manny Pacquiao has proven effective in maintaining his mind and body for the sports.
Tyson Fury's Dad sets constraints on the AJ-Fury rematch.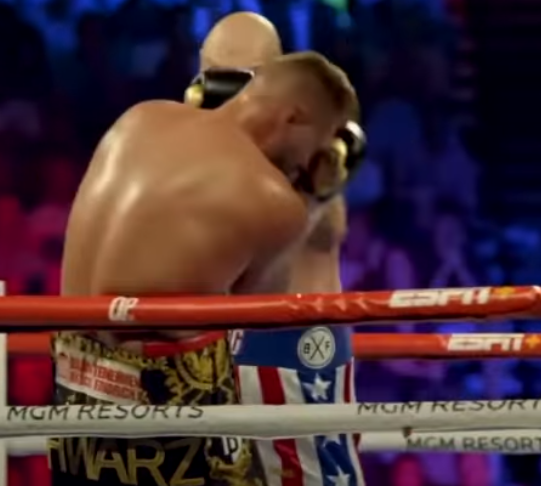 The "Gypsy King" Tyson Fury (33-0-1) is set to rematch with two-time former unified world heavyweight champ Anthony Joshua (26-3-0) next year but Fury's dad pushes Joshua vs Wilder first.
Deontay Wilder, "The Bronze Bomber" (43-2-1), former WBC heavyweight champ, is the first American world heavyweight champ since 2007. He defended his title for 10 times.
But, Wilder lost to Fury twice after their trilogy last October 9, 2021 in an eleventh round KO.
John Fury blurted to The Daily Mail that many boxers are ducking Wilder because they are afraid of him. He added that only his son defeated Wilder twice yet he praised the latter's power.
As of this writing, the said rematch is still unclear however, DAZN reported last September 23, 2023 that promoter Eddie Hearns got an venue offer to stage the fight next year.
Nikola Jokic, Lebron James will kick off the NBA 2023-24 season.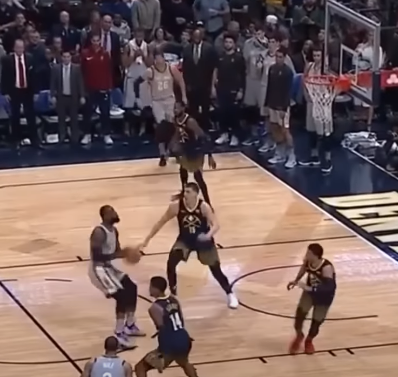 The unfinished business between the Denver Nuggets and Los Angeles Lakers will resume on October 24, 2023 in Ball Arena Denver, Colorado.
It can be recalled that the Nuggets swept the Lakers in the Western Conference. Shockingly, they advanced to their very first NBA Finals in franchise history with 4 – 0 in the Western Conference Finals.
"I know how great he is," James said in the press conference last May 2023 about Jokic.
Jokic won MVP of the Western Conference Finals after he exploded with 27.8 points, 14.5 rebounds and 11.8 assists.
On the other hand, Lebron James felt humiliated with a sweep loss though it is not his first time to be swept. James got swept also last 2018, when his Cavaliers clashed with the Golden State Warriors.
Meanwhile, Lebron is expected to erupt vs the Nuggets.
Pacquiao's alleged illegitimate son Eman Bacosa goes pro.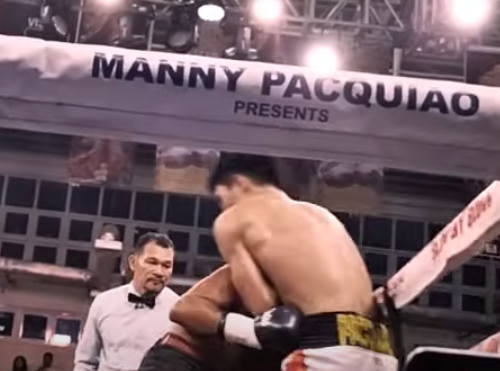 The 19 year old Emmanuel Joseph Bacosa, who is allegedly the son of Manny Pacquiao, fought Jommel Cudiamat in the "Blow by Blow" undercard event last September 23, 2023.
Cudiamat vs Bacosa resulted in a split draw however, as of today, boxing fans are getting hype with Eman's physique as it resembles teenager Pacman.
Fans are comparing Eman to the legitimate sons of Manny who are having a comfortable life. They are expecting Jimuel Pacquiao "legit son" Pacquiao vs Eman "bastard son".
Pacquaio promoted "blow by blow" which is coincidentally the start of his illegitimate son's professional career.
MP Promotions produced Blow by Blow, a weekly sports television boxing program airing on One Sports channel.
As of this writing, Eman's photos beside Pacquaio are spreading online.
Joanna Rose Bacosa is reportedly the mother of Eman.