Renowned trainer Freddie Roach tips Bud as winner in Spence-Crawford clash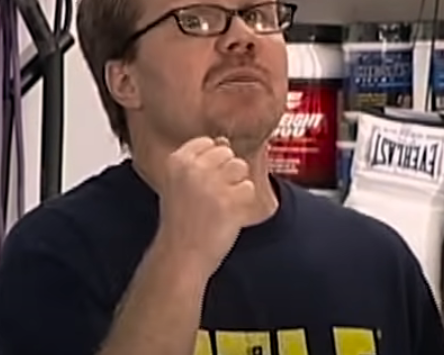 In separate interviews, Hall of Fame coach Freddie Roach has made his bold prediction for the highly-anticipated showdown between Errol Spence Jr. and Terence "Bud" Crawford at the T-Mobile Arena in Las Vegas, Nevada.
Roach, excited to witness two of the best fighters in the world facing off, believes Crawford will emerge victorious in the undisputed welterweight world title fight in Las Vegas on July 29 (July 30, in Manila.)
Citing Crawford's boxing skills and ability to adapt, Roach sees him boxing his way to victory and establishing himself as one of the best fighters in the world today. Despite Spence's punching power, Roach's prediction favors Crawford as the ultimate winner of the monumental clash.
Known for his legendary coaching career and successful stints in the corner of fighters like Manny Pacquiao and Amir Khan, Roach's insights into the sport are always eagerly sought after. Recently, Roach weighed in on one of the most anticipated fights of the year – the undisputed welterweight world title clash between Errol Spence Jr. and Terence "Bud" Crawford.
Speaking to FightHype and Boxing Social, Roach expressed his excitement for the upcoming bout, which will see two undefeated belt holders facing each other in the prime of their careers.
The magnitude of this showdown is undeniable, as it pits two of the world's best pound-for-pound fighters against each other.
When asked to break down the fight and pick his winner, Roach didn't hesitate in favoring Terence Crawford.
Despite acknowledging Errol Spence Jr.'s impressive punching power, Roach sees Crawford's exceptional boxing skills as the key to victory.
According to Roach, Crawford is a master of adaptability – he starts the fight by feeling out his opponent, switching stances between southpaw and righty to gauge his opponent's reactions. Once he establishes a comfort zone, Crawford will then proceed to "box his a** off," employing his brilliant counter-punching and thoughtful strategy to outmaneuver his opponent.
Roach's prediction aligns with his high regard for Crawford, whom he describes as a friend and a good person. The legendary coach commends Crawford's approach to the sport, emphasizing his ability to execute a well-thought-out game plan in the ring.
Furthermore, Roach praises Crawford's counter-punching skills, which have been honed to near perfection, making him one of the best fighters in the world today.
As fight fans eagerly anticipate the Spence-Crawford showdown Roach's prediction adds to the excitement and intrigue surrounding this monumental event.
READ MORE ON MANILA STANDARD
Amir Khan praises Terence Crawford's mastery and predicts unanimous decision victory over Errol Spence Jr.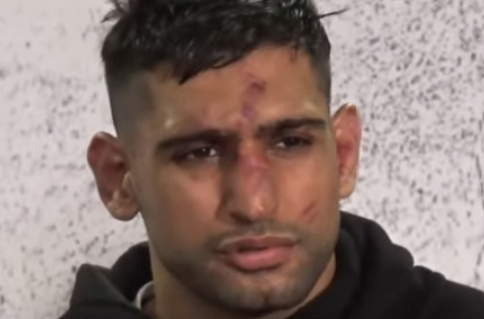 mir Khan, who shared the ring with Terence Crawford in a 2019 bout, has formed a unique bond with the welterweight sensation.
And just a few weeks remaining until Crawford's highly anticipated showdown with Errol Spence Jr., Khan finds himself in a prime position to make some intriguing predictions.
Despite suffering a defeat against Crawford, Khan trained with him and his team in preparation for his grudge match against Kell Brook in 2022.
Khan's firsthand experience has left him in awe of Crawford's abilities, leading him to confidently predict a unanimous decision victory for "Bud" over Errol Spence Jr. during a recent interview with FightHub.
READ MORE ON MANILA STANDARD
Former world champion Andre Berto makes bold prediction for Crawford-Spence Jr. clash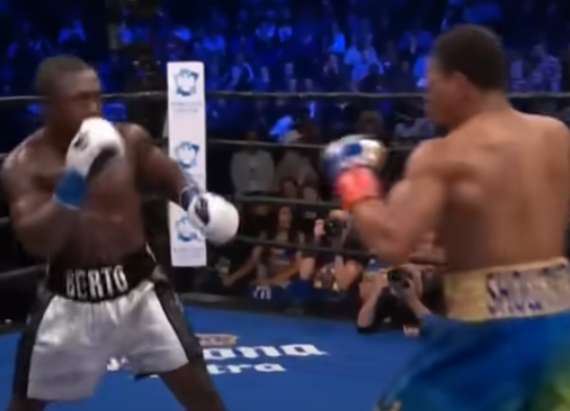 n the lead-up to the epic showdown between Terence Crawford and Errol Spence Jr., boxing fans and experts find themselves captivated by the heated debates surrounding the fight's outcome.
Adding fuel to the fire is the prediction of former WBC and IBF Welterweight champion Andre Berto, a seasoned veteran with a storied career.
AS SEEN IN MANILA STANDARD
Terrence Crawford vs. Errol Spence Jr.: The Battle for Welterweight Supremacy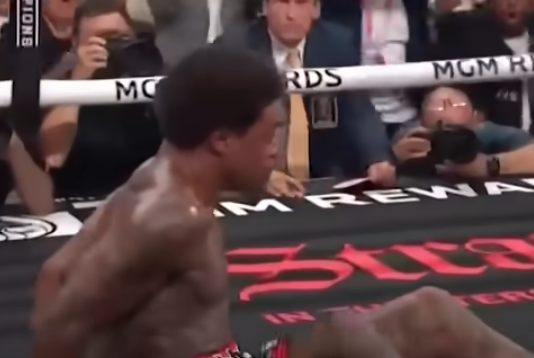 n a much-anticipated showdown, boxing fans are eagerly awaiting the clash between Terrence Crawford and Errol Spence Jr., set to take place on July 29, 2023.
This bout is undoubtedly the biggest fight of the year, and both fighters wasted no time in making their presence felt at the press conference, held to announce the official confirmation of the event.
AS SEEN IN MANILA STANDARD