Paul brothers get praises from legendary Tyson Fury
Despite of the narratives that Jake and Logan Paul are a disgrace in the sport of boxing,
a ray of light shine upon on their defense recently and it came from not just a
professional boxer but from one of the top fighter at the moment, Tyson Fury himself.
"I\'ve been pretty impressed with the Pauls, though, the brothers, both of them. To be
fair. They\'ve been a good breath of fresh air to the boxing scene. Fantastic, guys. Well
done if you\'re watching," the WBC heavyweight champion said.
For context, boxing has been on a decline since the pandemic started and even with
their 'bad publicity' it did wonder for the benefit of the sports.
As the saying goes, a bad publicity is still publicity.
Fury, who is set to defend his belt against Deontay Wilder is hopeful that his brother
Tommy will get his shot to fight Jake Paul on another exhibition match.
"Hopefully it happens. Jake and Tommy\'s had a lot of back and forth. I\'m sure it\'s going
to happen soon…. I think Tommy knocks him out cold. I think [Jake\'s] a decent fighter
for sure. But I know Tommy\'s a dynamite puncher," he said.
Bulls add veteran Dragic with a one-year deal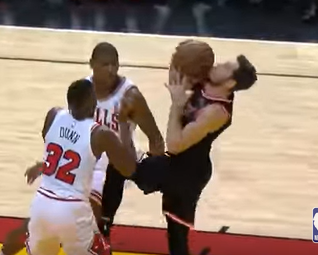 After a winning season for the Chicago Bulls after a few years, they are adding depth in the offseason to back their goal for a deeper postseason run come next NBA season.
They added veteran guard Goran Dragic after signing him to a one-year deal. The Lithuanian last played for the Brooklyn Nets.AS SEEN IN BOMBO RADYO
Stephen Curry nails 2022 ESPY hosting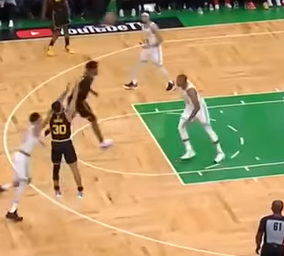 One thing is for sure, Stephen Curry did a great job hosting the return of the 2022 Excellence in Sports Performance Yearly (ESPY) Awards.
The 2022 NBA Finals MVP printed his mark on the awards night by, of course, the traditional roasting of athletes, one of which includes LeBron James.
AS SEEN IN BOMBO RADYO
Dwight Howard plans to join WWE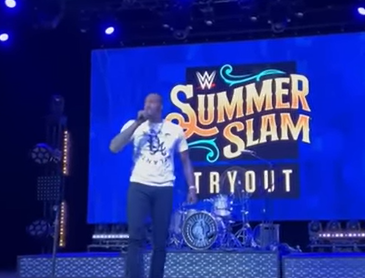 MMA to boxing is not the only sport you can cross, so is basketball to pro wrestling.
NBA veteran ang NBA champion Dwight Howard wants to be in the WWE if he's not on an NBA team this coming season.
He is currently a free agent and no signs yet of teams interested to sign him in.
Howard, an 8x NBA All-Star, 3x NBA Defensive Player of the Year and 5x All-NBA First Team, is currently 36 and has seen his career depleted throughout the years.
He made it clear though that his first priority is to still play in the league and will consider the WWE if left out in the 2022-23 season.
Howard participated in the WWE tryout and could be a great boost to the show due to his physique and entertaining attitude.
AS SEEN IN BOMBO RADYO