Pacquiao not taking Ugas fight lightly, says Roach
Long-time trainer and partner Freddie Roach know that his man Manny Pacquiao is not
taking Yordenis Ugas lightly despite not being a well-known champion.
Ugas, a 35-year Cuban has been picked as a replacement for Errol Spence Jr. He
though is not new for last-minute call up as this will be his third fight as a replacement.
This time, however, is very much different than the first two as he about to face a living
legend in the sport of boxing.
While the anticipation went down after it was announced, Pacquiao remained in full
focus as he is not underestimating his opponent, just like all the opponents he had face
on his glorious boxing career.
\"Manny is not treating this guy lightly," Roach said on an interview with Fox Sports.
\"Ugás has a lot to prove and has shown he is a quality fighter. Manny got himself into
great shape and he wants to show that to everyone watching.\"
Will Pacquiao be hail as the WBA super welterweight champ once again? We'll all see
on Sunday!
NBA Players pressured : Team Canada never bagged a Medal since 1930's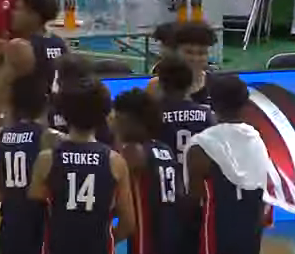 Team Canada has never bagged a medal in the FIBA World Cup since 1936. They have only won a silver in the Berlin Olympics.
Team USA Tyrese (Indiaaa Pacers) said that since the 1930s, Canada has never won a medal so they're coming for them.
Team Canada Kelly Olynyk (UTAH JAZZ), Alexander-Walker (Minnesota Timberwolves) , RJ Barrett (KNICKS), Brooks (Houston Rockets), Luguentz Dort (Oklahoma City Thunder), Gilgeous-Alexander (Oklahoma City Thunder), and Norman Powell (LA Clippers) are all forced to win.
It can be recalled that Team USA lost to Germany and now settled for a bronze medal.
Germany and Serbia clashed for FIBA Cup finals
Meanwhile, both countries are expected to play in the 2024 Summer Olympics in Paris, France..
NBA, House of Highlights stalks "underdog" Rhenz Abando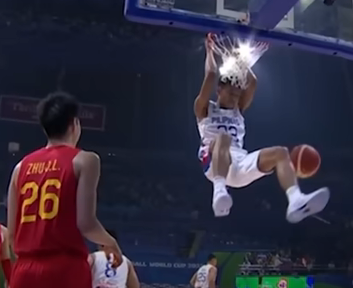 NBA Star Veteran Minnesota Timberwolves forward Kyle Anderson was stunned with Rhenz Abando's play during the (Fédération Internationale de Basketball) FIBA Cup.
Abando's breath-taking highlights spread all over the world via House of Highlights (HOH) based in New York City owned by Warner Bros. Discovery Sports Interactive with 10.5M subscribers.
The HOH captured the blocks, dunks, and rebounds of the underdog Filipino Gilas Guard, They featured Abando's block to NBA Veteran Anderson.
Abando's chemistry with Utah Jazz Point Guard Shooting Guard Jordan Clarkson grab the attention of NBA fans.
"Jordan Clarkson. As simple as that. They went up 20. He hit [four] threes in a row and got some tough buckets. He got going. He's a really good player," China team player and NBA veteran Anderson said as he was shocked with Abandos's block.
Meanwhile, NBA fans are expecting Abando to play in the NBA in the future which Kai Sotto failed to chgioved.
Abando 6'2″ height is the same with Stephen Curry. He has 3 points shooting and impressive defense worthy to join NBA.
Austin Reeves beats Dennis Schroder yet TEAM US out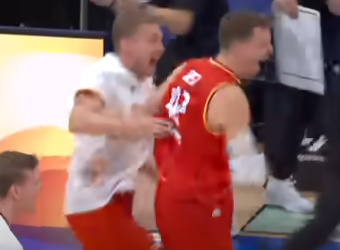 The ex-Lakers player Dennis Schroder 17 points lost to present Lakers shooting guard Austin Reeves 21 points in FIBA semi finals.
Team Germany Dennis Schroder advanced to the FIBA Cup finals vs Serbia but TEAM US settled for Bronze vs Team Canada, 67 – 63.
Reeves' hard work still did not make the team US to the finals.
The Lakers' Reaves 21 points. Anthony Edwards 23 points, Mikal Bridges scored 17 and Jalen Brunson added 15 failed to defeat Germany, 113 – 111.Meanwhile, Andreas Obst 24 points, Franz Wagner 22 points, Daniel Theis 21 points and seven rebounds, Dennis Schroder 17 points and nine assists for Germany made it to the final showdown.
Reeves said that if you give up 113 points in a 40-minute game, you're not going to win many of those.