NBA players believe the season will start in December
By Bombo Ponciano \'John\' Melo Jr -November 5, 2020 | 7:20 AM
https://www.bomboradyo.com/nba-players-believe-the-season-will-start-in-december/
Anonymous NBA players are reportedly in the firm belief that the next NBA season will start on December 22, three days before Christmas.
There are two possible dates for the next start, December and January.
However, players believe that the December start is now inevitable.
On a layout released by the Athletics NBA;
Training camps will start on December 1.
Three-four preseason games will be played.
72 regular-season games. Instead of the usual 82.
14 back-to-back games. For all the 30 teams.
Regular season to end in May.
Playoffs will start in the third week of May.
July is the target finish of the season.
Meanwhile, if the league decided to start in January, regular-season games will be cut to 60.
According to some sources, they are already convinced that more than two-thirds of the teams have a three-month layoff for the December start.
Long enough to prepare for the upcoming season.
However, what will be the consolation to those teams who reached the playoffs, especially the finals?
While there is still no answer to this, I'm sure that the NBA will adjust and consider these teams.
The players association and the NBA are expected to vote for the format and date of the start.
Sadly, fans will still be prohibited from entering arenas as the pandemic has yet to end.
Other teams are slowly getting back in training. The Golden State Warriors, who were eliminated in the regular season, started early on their camp. They even held a scrimmage once.
For other concerns, teams are quickly making their move to acquire players available in the market.
The Philadelphia 76ers are reportedly trying to pursue James Harden of the Houston Rockets despite the team not issuing any trade sign.
Jrue Holiday of the New Orleans Pelican has become available for trade as well.
The upcoming season is already a big task for both the league and the players.
But despite being under pressure, they are working together to start another journey after overcoming the successful NBA bubble.
Tyson Fury's Dad sets constraints on the AJ-Fury rematch.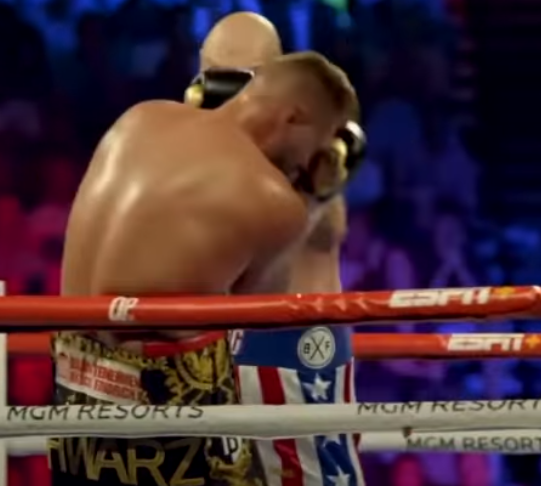 The "Gypsy King" Tyson Fury (33-0-1) is set to rematch with two-time former unified world heavyweight champ Anthony Joshua (26-3-0) next year but Fury's dad pushes Joshua vs Wilder first.
Deontay Wilder, "The Bronze Bomber" (43-2-1), former WBC heavyweight champ, is the first American world heavyweight champ since 2007. He defended his title for 10 times.
But, Wilder lost to Fury twice after their trilogy last October 9, 2021 in an eleventh round KO.
John Fury blurted to The Daily Mail that many boxers are ducking Wilder because they are afraid of him. He added that only his son defeated Wilder twice yet he praised the latter's power.
As of this writing, the said rematch is still unclear however, DAZN reported last September 23, 2023 that promoter Eddie Hearns got an venue offer to stage the fight next year.
Nikola Jokic, Lebron James will kick off the NBA 2023-24 season.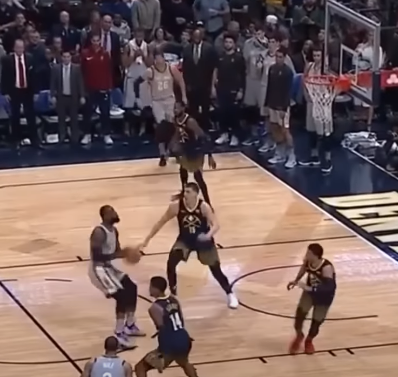 The unfinished business between the Denver Nuggets and Los Angeles Lakers will resume on October 24, 2023 in Ball Arena Denver, Colorado.
It can be recalled that the Nuggets swept the Lakers in the Western Conference. Shockingly, they advanced to their very first NBA Finals in franchise history with 4 – 0 in the Western Conference Finals.
"I know how great he is," James said in the press conference last May 2023 about Jokic.
Jokic won MVP of the Western Conference Finals after he exploded with 27.8 points, 14.5 rebounds and 11.8 assists.
On the other hand, Lebron James felt humiliated with a sweep loss though it is not his first time to be swept. James got swept also last 2018, when his Cavaliers clashed with the Golden State Warriors.
Meanwhile, Lebron is expected to erupt vs the Nuggets.
Crawford no match to Canelo at 168 – GGG coach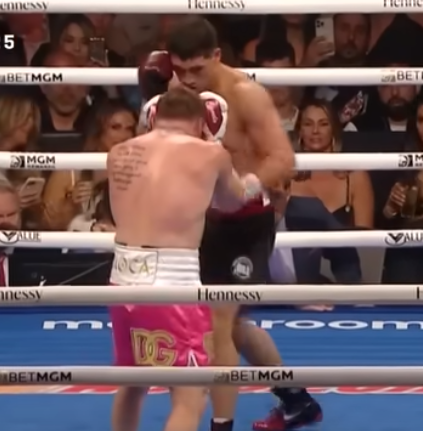 Gennady Golovkin (GGG) former coach Abel Sanchez presumes that Terrence Crawford is no match to Mexican pound for pound king Canelo Alvarez at 168 lbs.
In an interview by Fight Hub TV last October 9, 2023, GGG coach said that Canelo vs Crawford is laughable.
Sanchez is a Mexican-American trainer and coach of Gennady Golovkin who is the real rival of Canelo.
Undefeated and undisputed welterweight champion Crawford (40 – 0) has defeated his rival Errol Spence jr. last July 29, 2023 but still not enough to win vs Canelo.
It can be recalled that both Crawford and Spence Jr. have been craving to fight the Mexican superstar but to no avail.
When asked if Crawford can win vs Canelo, Sanchez said: "He [Crawford] gets beat. So, in my opinion, that's not a good fight."