NBA FINALS: Banged-up Warriors escape Raptors106-105
Charlotte Hornets officially sign LiAngelo Ball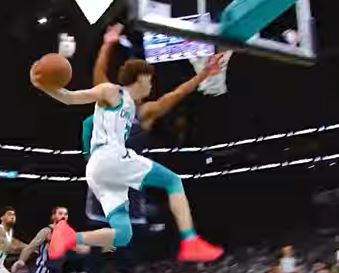 LiAngelo Ball will now have his chance to prove himself in the NBA after the Charlotte Hornets offered him an undisclosed deal for the 2022-23 season.
The 23-year old famous player will team up with his younger brother who made the All-Star last season, LaMelo.
Gelo last played in the NBA Summer League with the Hornets where he averaged 9.6 points a game.
Fans and media have followed him, LaMelo, and Lonzo since they were in high school and the latter is pretty much excited to see all of them in the NBA.
However, LiAngelo still needs to fight his way into the rotation and his real chance is in the upcoming preseason games.
Whether or not he impresses the coaching staff relies heavily on it.
Celtics suspend head coach Ime Udoka for a season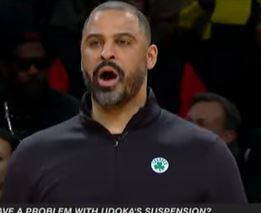 After leading the Boston Celtics to the NBA Finals, head coach Ime Udoka will now face a major setback after the Boston Celtics suspended him for the 2022-23 NBA season, effective immediately.
Udoka reportedly violated the team policies by having an intimate relationship with a female staff of the franchise.
The development was first reported by Adrian Wojnarowski of ESPN.
With the decision handed down, Udoka released an apology.
"I want to apologize to our players, fans, the entire Celtics organization, and my family for letting them down. I am sorry for putting the team in this difficult situation, and I accept the team's decision. Out of respect for everyone involved, I will have no further comment," he said.
Assistant coach Joe Mazzulla will now be the interim head coach of Boston for a season.
Jazz trade Bogdanovic for Olynyk, Lee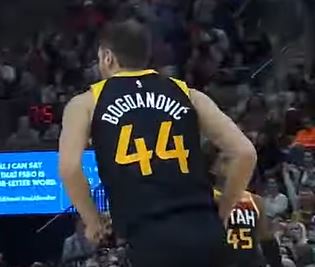 Utah Jazz is more and more likely to overhaul their roster after trading away their key pieces before the start of the new season.
After sending Rudy Gobert to the Minnesota Timberwolves and Donovan Mitchell to the Miami Heat, it is now the veteran Bojan Bogdanovic's turn to move.
The Jazz sent the veteran forward to the Detroit Pistons in exchange for Kelly Olynyk and Saben Lee according to the report of ESPN's Adrian Wojnarowski.
The 6'7″ sweet shooting Croatian averaged 18.1 points, 4.3 rebounds, and 1.7 assists per game last season compared to just 9.1 points, 4.4 rebounds and 2.8 assists average of Kelly Olynyk and the 5.6 points, 2.4 rebounds, and 2.9 assists of Saben Lee.
Two more star players are expected to be traded before the new season, namely the former Sixth Man of the Year and Fil-Am gunner Jordan Clarkson and former NBA All-Star Mike Conley. Both combined for 29.7 points per game last season.