Marcelito Pomoy got ROBBED in AGT FINALS!!?
I bet you have watched Marcelito Pomoy's performance during the America's Got Talent Finals right? And I saw some making their video about it
But allow me to share with you my opinion about it as a professional singer too.
But before we start I appreciate if you will click the subscribe button and as well leave a like and comment if you enjoy this video
First of all his performance was really great and amazing. Otherwise there will be no debate here nor issue
Judges were amazed for the third time with his out of this world dual-voice except for Simon Cowell.
Marcelito sang Beauty and the Beast
Which fits perfectly to his man and woman voice that shocked the world when they first hear it.
But to the surprise of many, simmon told Marcelito that he should've chosen a different song to shock him again
But his choice of song was perfect. Right?
Marcelito even released a video after the competition saying it was Simmon who chose his song. Ironic right?
He then deleted the video because it may stir more the issue
But this just proved that he got robbed? He should've have been in the top three at least. Right?
Fans and judges were very dismayed with it
So why did Simmon do it? Doesn't he wants a Filipino in America's Got Talent to win????
Terrence Crawford vs. Errol Spence Jr.: The Battle for Welterweight Supremacy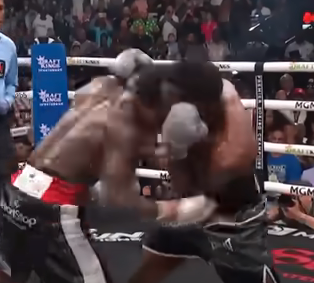 In a much-anticipated showdown, boxing fans are eagerly awaiting the clash between Terrence Crawford and Errol Spence Jr., set to take place on July 29, 2023.
This bout is undoubtedly the biggest fight of the year, and both fighters wasted no time in making their presence felt at the press conference, held to announce the official confirmation of the event.
With the undisputed welterweight crown on the line, the stakes couldn't be higher.
Terrence Crawford, the current WBO welterweight champion, exuded confidence as he stepped up to the podium. Believing in his comprehensive skill set, he expressed his belief in being able to conquer the unified welterweight title holder, Errol Spence Jr.
"I think everything is a key point in the fight. You got my jab; you got my movement, you got my counter-punching ability, and you got my brain with the way I think. Just all around," Crawford said during a press conference.
Crawford's unblemished record speaks volumes about his dominance inside the ring. With an impressive tally of 39 wins, 30 of which were achieved by way of knockout, the WBO welterweight champion has consistently proven his mettle.
However, standing in his way is the formidable Errol Spence Jr., who boasts an equally impressive undefeated record of 28 wins, with 22 of them coming by way of knockout.
As the date draws near, the anticipation continues to build, as fans wonder who will emerge victorious and establish themselves as the unrivaled king of the welterweight division.
Jamal Crawford retires from pro basketball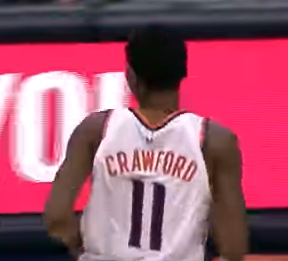 Three-time NBA Sixth Man of the Year Jamal Crawford announced his retirement from
professional basketball on his social media account.
\"Goodbye to the game, all the spoils the adrenaline rush,\" the 42-year old veteran
posted.
Crawford already cemented his name in the NBA as one of the greatest sixth man ever
as well as one of the deadliest ball handlers the league has ever witness. His classic
shake-and-bake move earned him the moniker, Jcross.
He played for 20 seasons on nine different teams and he is one of the oldest player to
ever score 51 points during the NBA bubble back in 2020.
Throughout his career, he logged an average of 14.6 ppg and 3.4 apg.
Although he failed to win a championship, Crawford was a frequent delegate of the NBA
playoffs having played for 74 games.
ALSO SEEN IN BOMBO RADYO
Conor McGregor continues boxing training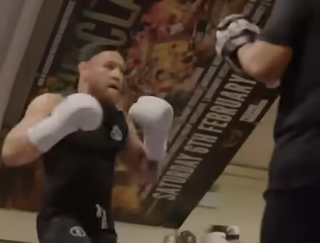 Conor McGregor continues to wow his fans and followers on social media with his
upgraded physique.
The Notorious one posted on his Instagram account his latest workout at Crulim Boxing
Club Official, who and what will his next fight be? No one still knows.
But what people know is how much of a beast McGregor is in his body transformation.
The intimidating UFC superstar has become even more frightening and fans want
Kamaru Usman to be the first to taste the power of the new-look McGregor.
Another rumor is he will be back in boxing. With his current weight he might possibly
fight the current pound-for-pound king and the face of boxing, Saul "Canelo" Alvarez.
ALSO SEEN IN BOMBO RADYO