Manny Pacquiao wants ninth-division world title??
While we all thought Manny Pacquiao is about to settle and step away from boxing, he revealed of doing the exact opposite.
Legendary coach Freddie Roach said that PacMan wanted to go up two weight division and fight guys like Gennady Golovkin in the middleweight, a division he never stepped foot on in over 70 fights.
Currently, the only eight-division world champion at 147 pounds. He last fought Keith Thurman and people think that it was the last fight of Pacquiao.
No one ever thought as well that he would want to go heavier at his age. Pacquiao is already 41 and he wants more challenge.
Roach, however, don't want his long-time partner to go middleweight as it may injure the fighting senator badly.
But who knows? Do you want to see Pacquiao get his ninth division title?
Jamal Crawford retires from pro basketball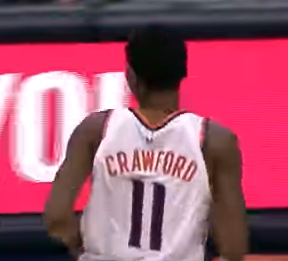 Three-time NBA Sixth Man of the Year Jamal Crawford announced his retirement from
professional basketball on his social media account.
\"Goodbye to the game, all the spoils the adrenaline rush,\" the 42-year old veteran
posted.
Crawford already cemented his name in the NBA as one of the greatest sixth man ever
as well as one of the deadliest ball handlers the league has ever witness. His classic
shake-and-bake move earned him the moniker, Jcross.
He played for 20 seasons on nine different teams and he is one of the oldest player to
ever score 51 points during the NBA bubble back in 2020.
Throughout his career, he logged an average of 14.6 ppg and 3.4 apg.
Although he failed to win a championship, Crawford was a frequent delegate of the NBA
playoffs having played for 74 games.
ALSO SEEN IN BOMBO RADYO
Conor McGregor continues boxing training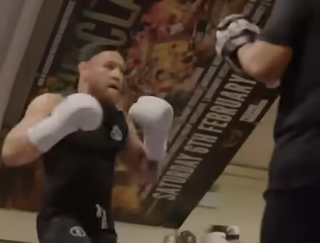 Conor McGregor continues to wow his fans and followers on social media with his
upgraded physique.
The Notorious one posted on his Instagram account his latest workout at Crulim Boxing
Club Official, who and what will his next fight be? No one still knows.
But what people know is how much of a beast McGregor is in his body transformation.
The intimidating UFC superstar has become even more frightening and fans want
Kamaru Usman to be the first to taste the power of the new-look McGregor.
Another rumor is he will be back in boxing. With his current weight he might possibly
fight the current pound-for-pound king and the face of boxing, Saul "Canelo" Alvarez.
ALSO SEEN IN BOMBO RADYO
LeBron ties Kobe for second most All-Star Game appearances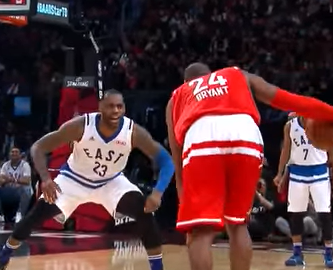 LeBron James has been to many history in the NBA and he keeps on joining more list
as he is now tied with the late and great Kobe Bryant for the second most appearances
in the All-Star Game, at 18.
James, who is on his 19th year in the NBA remains one of the deadliest in the league
despite his LA Lakers clearly struggling in the first half of the season. He is also the
team captain for the All-Star Weekend in Cleveland this month.
Solo performance wise, James at the age of 37 has been doing some insane statistics
as he averages about 28 points per game this season and his latest feat was becoming
the All-Time Scoring Leader in regular season and playoffs combined. He surpassed
Kareem Abdul-Jabbar who is also in first in ASG stint with 19 and the league\'s all-time
leading scorer. James now has 44,157 points and counting.
ALSO SEEN IN BOMBO RADYO