Luka drops insane triple-double to defeat Golden State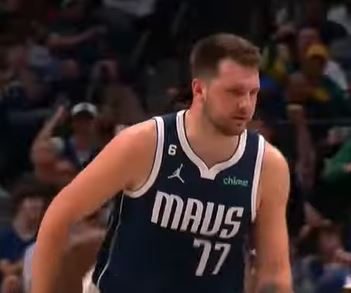 Magic is what the Dallas Mavericks and Luka Doncic had it delivered.
The Slovenian superstar dropped a 40-point triple-double of 41 points, 12 rebounds, 12 assists in Dallas' 116-113 victory over the visiting Golden State.
On top of his insane triple-double, Doncic also had four steals and a block.
The Mavericks went on a hot first quarter but the Warriors kept on tailing them until the final quarter when the latter took over the lead, however, Doncic was the clutchest of them all hitting big baskets for Dallas to snap its four-game skid.
With the win, they are now at a 10-10 win-loss record while the Warriors dropped to 11-11.
Stephen Curry was unleashed in the second half for a total of 32 points but contributions from his teammates were missing, especially Klay Thompson who only had five points on one-out-of-six three-point shooting, he also missed the wide-open attempt in the end game that could force overtime.
Canada's Jamal Murray to miss FIBA World Cup 2023 citing ongoing recovery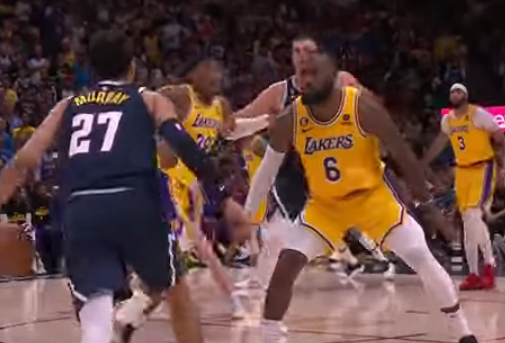 Another big name pulled its name away from the nearing FIBA Basketball World Cup 2023 as Jamal Murray officially backed out from Team Canada.
The Denver Nuggets star cited a need for more recovery after they won the NBA championship with Nikola Jokic, who withdrew earlier for Serbia.
"When I came into training camp, I wanted to see how my body would respond after a long and demanding season and if I would be physically able to compete at the highest level required for the World Cup."
"In consultation with medical staff and the team, it is clear that additional recovery is required, and I have made the difficult decision to not participate in the tournament," said Murray in an official statement.
Despite withdrawing, Murray still expressed his desire to represent Canada in the Olympics happening next year in Paris, France.
NBA stars call out NBA to player its players from disrespectful fans
By Ponciano Melo – In an intense game, talking trash is normal. It\'s given that the emotions will be high, but it will always be a fine line of the limit on the interaction between the audience and the player, especially in the NBA.
A more exact scenario, especially in the NBA playoffs. Basketball is on a whole new level comes to the playoffs, expecting players to go all out every day to keep their championship dream alive.
However, last year\'s playoffs were different, with no fans in attendance due to the coronavirus. A year later, the NBA, with all of its effort, was able to bring fans to the arena.
Everything is slowly getting back to normal, and they love it except for one thing, the disrespectful fans.
Over the years, cases of fans cursing, bad-mouthing and even throwing things at players have risen and it is very alarming for the league, especially for the players\' safety.
Russell Westbrook was the latest victim of it. In video footage of his exit due to an injury, a fan upstairs poured popcorn on his head. Westbrook was outraged by the action and was held back by the officials from chasing the one who did it.
Westbrook was upset about it and LeBron James backed him up.
Several players and personalities also reacted to the incident which was labeled rude and disrespectful. No matter how much you hate a player, you\'re just a fan. No one has the right to disrespect them because they play to bring entertainment to the people in attendance.
Why LeBron James escapes suspension for breaking NBA\'s health and safety protocol?
By Ponciano Melo – LeBron James was again the talk of the town recently, not because of superb NBA highlights nor another milestone but due to his violation of the NBA\'s health and safety protocols.
The Los Angeles Lakers superstar broke the protocols by attending a promotional event on one of his investments, Lobos 1797 Tequila. He was with rapper Drake and actor Michael B. Jordan.
Despite the violation, James could escape the mandatory quarantine because the attendees should be vaccinated and undergo tests with negative results.
The NBA also backed their decision not to put James into quarantine:
\"To clarify any remaining misconception, LeBron James briefly attended an outdoor event last week where participants were required to be vaccinated or return a negative test result,\" according to NBA Chief Communications Officer Mike Bass.
\"Under these circumstances and in consultation with medical experts, it was determined that his attendance did not create risks related to the spread of COVID-19, and therefore no quarantine was necessary. Throughout this season, there have been numerous similar violations of the league\'s Health and Safety Protocols, which were addressed with the player\'s team similarly.\"
\"Under current NBA rules, vaccinated players are permitted to engage in outside activities,\" said Bass, \"including their commercial arrangements, such as sponsor appearances or ad shoots.\"