Luka Doncic neede help and his teammates gave it in Game 4.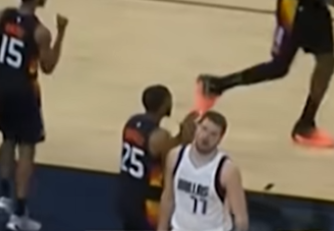 The Dallas Mavericks buried 20 three-pointers to live for another game after a 119-109 win against the Golden State Warriors in the West Finals.
Doncic flirted with a triple double of 30 points, 14 rebounds and nine assists but the bigger story was the added help.
Dorian Finney-Smith delivered 23 points on four triples while Reggie Bullock who was 0-10 in Game 3 came out firing adding 18 markers on 6-10 shooting beyond the arc.
Dallas led by as much as 29 points and with the game seemingly over, Golden State fought back spearheaded by their second unit. They cut the deficit to as low as eight points with 3:22 minutes left but the Mavericks simply didn't allowed the game to slip out of there hands.
Game 5 will be played at the Chase Center in the Bay Area where Dallas will again try to avoid elimmination.
as SEEN in BOMBO RADYO
Bulls add veteran Dragic with a one-year deal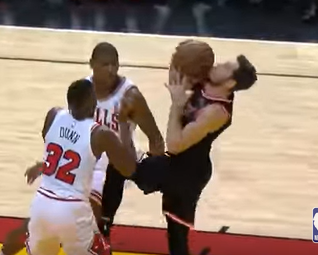 After a winning season for the Chicago Bulls after a few years, they are adding depth in the offseason to back their goal for a deeper postseason run come next NBA season.
They added veteran guard Goran Dragic after signing him to a one-year deal. The Lithuanian last played for the Brooklyn Nets.AS SEEN IN BOMBO RADYO
Stephen Curry nails 2022 ESPY hosting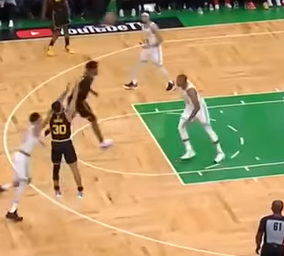 One thing is for sure, Stephen Curry did a great job hosting the return of the 2022 Excellence in Sports Performance Yearly (ESPY) Awards.
The 2022 NBA Finals MVP printed his mark on the awards night by, of course, the traditional roasting of athletes, one of which includes LeBron James.
AS SEEN IN BOMBO RADYO
Dwight Howard plans to join WWE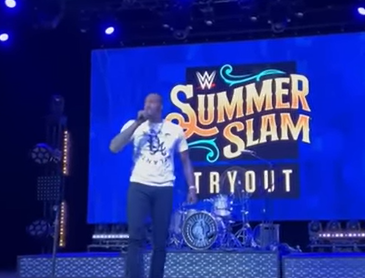 MMA to boxing is not the only sport you can cross, so is basketball to pro wrestling.
NBA veteran ang NBA champion Dwight Howard wants to be in the WWE if he's not on an NBA team this coming season.
He is currently a free agent and no signs yet of teams interested to sign him in.
Howard, an 8x NBA All-Star, 3x NBA Defensive Player of the Year and 5x All-NBA First Team, is currently 36 and has seen his career depleted throughout the years.
He made it clear though that his first priority is to still play in the league and will consider the WWE if left out in the 2022-23 season.
Howard participated in the WWE tryout and could be a great boost to the show due to his physique and entertaining attitude.
AS SEEN IN BOMBO RADYO