Legendary broadcaster Marv Albert to retire after the NBA playoffs
By Ponciano Melo – A job that started in 1963, broadcaster Marv Albert will call it a career after the Eastern Conference playoffs.
Albert has been one of the greatest sports commentators ever, and he will leave memorable lines as he bid goodbye to commentate the NBA after 55 years.
NBA Commissioner Adam Silver has high respect for Albert as he put it, \"there is no voice more closely associated with NBA basketball.\"
He called 13 times in the NBA Finals and even the 1992 USA Olympic Dream Team. He also voices in 25 NBA All-Star games.
Albert is one of the pillars in NBA broadcasting, along with his emphatic and trademark \"yes!\"
Here are some of his most significant lines that we will surely miss.
\"Yes! And a foul!\"
\"Yes! Serving up a facial!\"
\"Not bad for a guy with flu symptoms.\" – during the 1997 NBA Finals Game 5. Michael Jordan flu game against the Utah Jazz.
\"Spectacular move by Michael Jordan!\"
\"What a move!\"
These are just some, but clearly, most of us will remember how he calls the game a true icon.
Betting you read those lines using Marv Albert\'s voice and tone.
Tyson Fury's Dad sets constraints on the AJ-Fury rematch.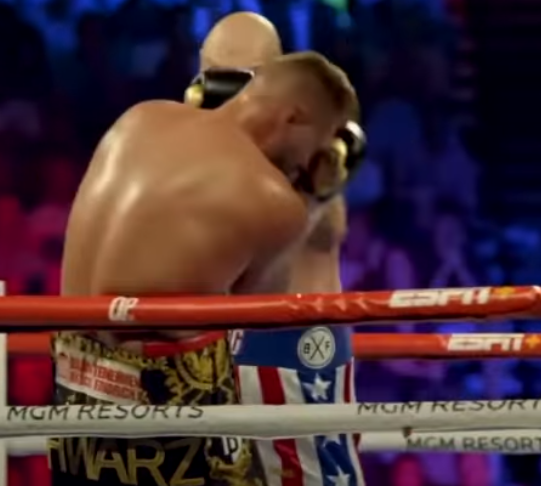 The "Gypsy King" Tyson Fury (33-0-1) is set to rematch with two-time former unified world heavyweight champ Anthony Joshua (26-3-0) next year but Fury's dad pushes Joshua vs Wilder first.
Deontay Wilder, "The Bronze Bomber" (43-2-1), former WBC heavyweight champ, is the first American world heavyweight champ since 2007. He defended his title for 10 times.
But, Wilder lost to Fury twice after their trilogy last October 9, 2021 in an eleventh round KO.
John Fury blurted to The Daily Mail that many boxers are ducking Wilder because they are afraid of him. He added that only his son defeated Wilder twice yet he praised the latter's power.
As of this writing, the said rematch is still unclear however, DAZN reported last September 23, 2023 that promoter Eddie Hearns got an venue offer to stage the fight next year.
Nikola Jokic, Lebron James will kick off the NBA 2023-24 season.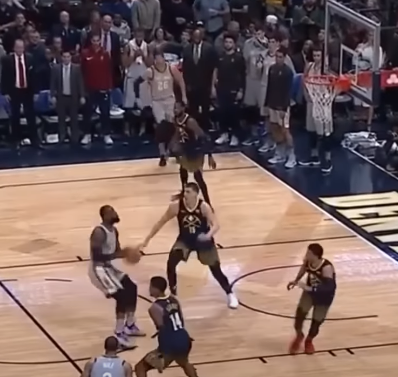 The unfinished business between the Denver Nuggets and Los Angeles Lakers will resume on October 24, 2023 in Ball Arena Denver, Colorado.
It can be recalled that the Nuggets swept the Lakers in the Western Conference. Shockingly, they advanced to their very first NBA Finals in franchise history with 4 – 0 in the Western Conference Finals.
"I know how great he is," James said in the press conference last May 2023 about Jokic.
Jokic won MVP of the Western Conference Finals after he exploded with 27.8 points, 14.5 rebounds and 11.8 assists.
On the other hand, Lebron James felt humiliated with a sweep loss though it is not his first time to be swept. James got swept also last 2018, when his Cavaliers clashed with the Golden State Warriors.
Meanwhile, Lebron is expected to erupt vs the Nuggets.
Pacquiao's alleged illegitimate son Eman Bacosa goes pro.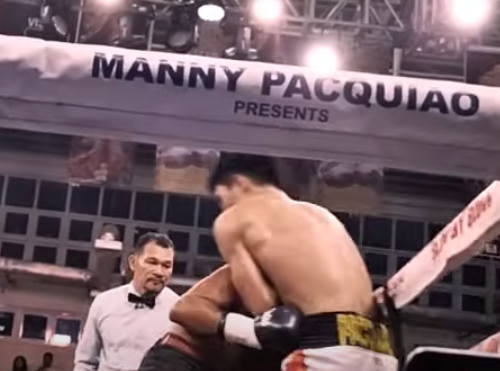 The 19 year old Emmanuel Joseph Bacosa, who is allegedly the son of Manny Pacquiao, fought Jommel Cudiamat in the "Blow by Blow" undercard event last September 23, 2023.
Cudiamat vs Bacosa resulted in a split draw however, as of today, boxing fans are getting hype with Eman's physique as it resembles teenager Pacman.
Fans are comparing Eman to the legitimate sons of Manny who are having a comfortable life. They are expecting Jimuel Pacquiao "legit son" Pacquiao vs Eman "bastard son".
Pacquaio promoted "blow by blow" which is coincidentally the start of his illegitimate son's professional career.
MP Promotions produced Blow by Blow, a weekly sports television boxing program airing on One Sports channel.
As of this writing, Eman's photos beside Pacquaio are spreading online.
Joanna Rose Bacosa is reportedly the mother of Eman.