LeBron James out indefinitely due to foot injury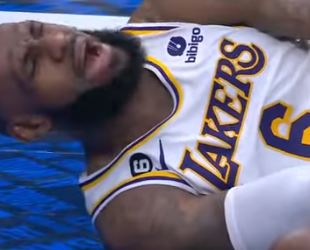 Just when the Los Angeles Lakers thought they are finally heading to the right direction after winning three straight games, now they are facing a huge hump as LeBron James is reportedly out for an extended period as he suffered a foot injury in their game against the Dallas Mavericks.
James played through the injury despite hearing him saying "I heart a pop."
According to Shams Charania the superstar is required to have multiple opinions from the doctors for it.
This came at a very bad time as the Lakers were desperately aiming for a playoff spot. Currently at 29-32 sitting at the 10th they need to win as much as they can in the last 21 to either make it in the play-in and best scenario, a playoff seed.
Concerns are now growing for the new-look Lakers as they try to figure out how to survive without the four-time MVP for a while.
Jokic-Murray make history as Nuggets take Game 3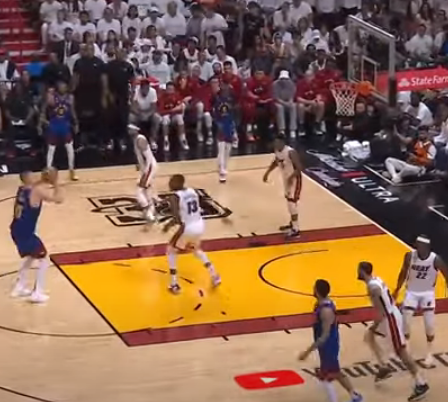 Nikola Jokic and Jamal Murray just became the first duo to score 30+ points and 10+ assists in an NBA Finals game to lead Denver to a 109-94 win in Game 3 for a 2-1 series lead.
The two stars also finished with a triple-double as Jokic grabbed 21 big boards and Murray with 10.
Aside from this, the Joker personally made history for himself becoming the first player to record a 30-20-10 triple-double in the Finals.
The big win put them ahead and stole a win on the road against Miami.
Jimmy Butler had 28 points for the Heat while Bam Adebayo added 22 on a losing effort.
They have a chance to even the series once again come Game 4.
Kyrie Irving courts LeBron James to join Mavs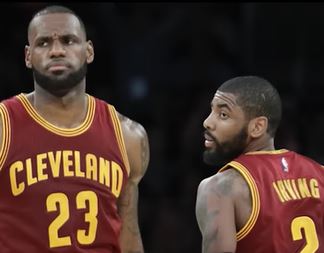 The stories have been LeBron wanting Kyrie back, but this time it's Irving who reached out for James to come to Dallas and play for the Mavericks next season.
The report quickly went viral as a potential Irving-James-Doncic big three is now brewing.
However, trading for LeBron James means a lot of players and future round picks for the Mavericks.
It can be recalled that James was trying to land Irving in the middle of the regular season, but the Lakers failed to do so which put Irving from Brooklyn to Dallas to team up with Luka Doncic.
They fell short of a playoff spot and now it seems Irving seriously wants another trophy with him luring James for an epic reunion.
Whether this fails due to the cap restriction, Irving could still possibly join James in the Lakers as LA looks to revamp its squad despite reaching the conference finals after a slow start of the season.
Gabe Vincent comes through as Miami even Finals series with Denver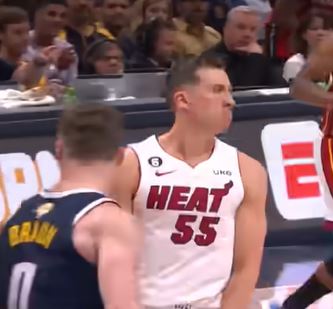 The Miami Heat were confident and they proved us why as they steal Game 2 from Denver to even the NBA Finals series at 1-1.
Undrafted Gabe Vincent played a huge game for Miami finishing with a team-high 23 points while Jimmy Butler and Bam Adebayo chipped in 21 points apiece.
Duncan Robinson only had 10 points, but all came in the fourth quarter to rally the Heat.
Meanwhile, Nikola Jokic dropped 41 points for the Nuggets but they lost, Denver is 0-3 in the postseason when Jokic scored 40+ points.
Jamal Murray was only contained by the Heat with only 18 points.
Game 3 will be in Miami.