LeBron James mad after Devin Booker not in the All-Star reserve
Western Conference All-Star captain LeBron James was furious about Devin Booker\'s snubbed for the upcoming All-Star game in Atlanta.
"Devin Booker is the most disrespected player in our league!!! Simple as that," James wrote on Twitter.
He then followed with another tweet saying, \"Followed by Dame Dolla."
This was ignited after Booker, who made the All-Star last season and is performing like an All-Star this season, did not cut the All-Star reserves released by the NBA.
Also, earlier, Lillard was not part of the All-Star starter after putting MVP performances.
James, though did not mention who should have been cut in the list.
Paul George and Zion Williamson can be argued over Booker.
James felt that the league and the fans are not giving the proper respect to Booker\'s name despite being a possible rival in the postseason, especially Lillard.
However, it was also ironic for James to voice out where in the first place he was against holding the All-Star this year.
Booker may still make it to James\' dynamic partner Anthony Davis to miss the ASG due to his injury.
Leon Edwards settles doubt after denying Kamaru Usman again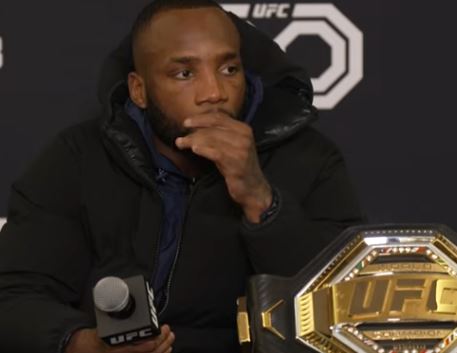 It was not luck nor a fluke. Leon Edwards proved once again that he is better than Kamaru Usman after winning their rematch in the main event of UFC 286.
Edwards successfully defended the UFC welterweight belt he stole from Usman back in August with a majority decision victory in front of his home crowd at the O2 Arena in London, England.
He connected 120 significant strikes compared to only 87 from Usman while also limiting the latter's takedown attempts.
"I knew it was a close fight and I knew he would come out [hard] in the last round. He was keeping good pressure on but not much was happening," Edwards said after the fight.
Shortly after winning, UFC revealed that he will next make a title defense against Colby Covington in a to be determined date and venue
Lonzo Ball to potentially miss second straight NBA season due to third knee surgery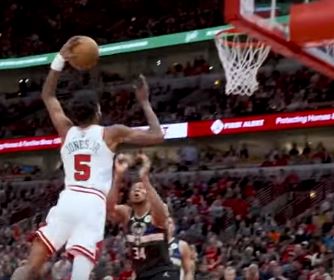 Lonzo Ball is on a tough road returning to the NBA after confirming another necessary surgery on his left knee.
The 25-year old Chicago guard has not played since January 14, 2022 due to his knee injury and now he will undergo a knife for the third time in the same knee.
He expressed frustration but clings on to a full recovery.
"My main focus has been on returning to the court and getting to a place where I can rejoin my teammates. This has been a frustrating process, but I'm confident these next steps are the best path forward," he said in a statement.
This reminds many of Derrick Rose's injury-ridden career with the Bulls. However, Ball, just like Rose, continues to persevere to overcome the setback.
"The support of my family, friends, fans and medical staff throughout my recovery is what keeps me moving forward. I can't wait to get back to what I love doing most – playing basketball."
NBA further suspends Ja Morant for eight games after conducting own investigation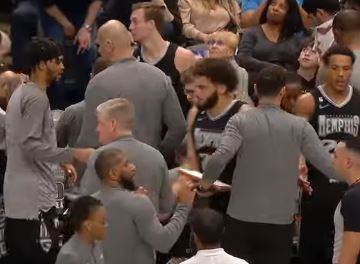 While Ja Morant is continuously being away from the Memphis Grizzlies after his gun showing incident, the NBA has already decided on what his punishment will be.
Morant has been suspended for eight games without pay that will cost around $669,000 of his salary, this started when he stepped away from the game to reevaluate himself.
He has already served six games and will continue to be ineligible for the next two games. However, despite these suspensions, Morant's return seemingly remains indefinite.
"Ja's conduct was irresponsible, reckless and potentially very dangerous. It also has serious consequences given his enormous following and influence, particularly among young fans who look up to him," said NBA Commissioner Adam Silver in the league's statement.