Jake Paul vows to retire undefeated in boxing
It is undeniable that Jake Paul has taken boxing by storm. Although it was his older
brother Logan who started the Youtuber-turned-boxer trend as well as the come out of
retirement norm, Jake has been impressive.
The 24-year old, who every thought was making fun of the sport is actually the one
keeping it alive and he already fought five matches, all were wins.
We heard his dream of becoming a world champion and he added to this dream that he
will go undefeated as he plans to retire after 15 fights.
\"It\'s so interesting because, at the beginning of the year, I was like, \'Oh, I\'ll go 10-0 and
then retire,\" Paul said in Boxing with Chris Mannix.
\"But in a blink of an eye, all of a sudden, I\'m 5-0. I feel like I just finished my rookie
season and I just finished chapter one of the book.\"
Young and hungry, Paul is looking forward to do better in his future matches.
\"And there\'s so much more left for me to read. And I\'m young, I\'m motivated, and I\'m
only getting better and better and better.
\"With each fight I realise how much further I can take this even more and I knew the
competition would level up with every fight.
\"I was driven by the motivation that people were tuning in to watch me lose.
Bulls add veteran Dragic with a one-year deal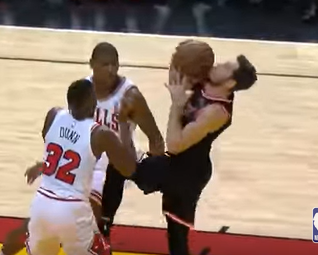 After a winning season for the Chicago Bulls after a few years, they are adding depth in the offseason to back their goal for a deeper postseason run come next NBA season.
They added veteran guard Goran Dragic after signing him to a one-year deal. The Lithuanian last played for the Brooklyn Nets.AS SEEN IN BOMBO RADYO
Stephen Curry nails 2022 ESPY hosting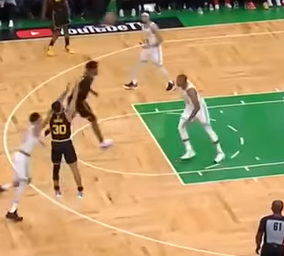 One thing is for sure, Stephen Curry did a great job hosting the return of the 2022 Excellence in Sports Performance Yearly (ESPY) Awards.
The 2022 NBA Finals MVP printed his mark on the awards night by, of course, the traditional roasting of athletes, one of which includes LeBron James.
AS SEEN IN BOMBO RADYO
Dwight Howard plans to join WWE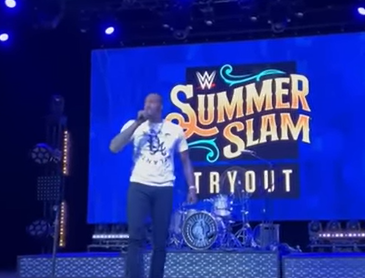 MMA to boxing is not the only sport you can cross, so is basketball to pro wrestling.
NBA veteran ang NBA champion Dwight Howard wants to be in the WWE if he's not on an NBA team this coming season.
He is currently a free agent and no signs yet of teams interested to sign him in.
Howard, an 8x NBA All-Star, 3x NBA Defensive Player of the Year and 5x All-NBA First Team, is currently 36 and has seen his career depleted throughout the years.
He made it clear though that his first priority is to still play in the league and will consider the WWE if left out in the 2022-23 season.
Howard participated in the WWE tryout and could be a great boost to the show due to his physique and entertaining attitude.
AS SEEN IN BOMBO RADYO