Is Pacquiao regaining legendary punching power?
Manila Standard Digital
posted June 21, 2019 at 09:43 pm
https://manilastandard.net/sports/pacquiao-mania/298011/is-pacquiao-regaining-legendary-punching-power-.html
A month to go until his bout with undefeated Keith Thurman Jr. in Las Vegas, Nevada, Manny Pacquiao is turning it up a notch in his training.
Expect the level of intensity in his preparation towards the July 20 fight to become higher by the day. Just ask Hall of Fame coach Freddie Roach.
"I brought back my chest protector today," Roach told Forbes in an interview on Wednesday.
"I gave it up for a couple of years because I was tired of peeing blood when I got hit. But I'm going to wear it again. I can bring out a better Manny Pacquiao," he added when he talked with the US Magazine.
Giving Pacquiao six rounds of mitt work, the training camp continued at Hills of Griffith Observatory where Roach manned the helm of the ongoing cam which is now focusing on the conditioning of the eight-division world champion who sits at a 61-7-2 win-loss-draw record with 39 KOs.
Thurman on the other hand, is leaning on a 29-0, 22 KO-record.
The fighting Senator from the Philippines will look to hand Thurman's first pro defeat and is eyeing to do come up with a plan to floor the younger champion within the six remaining weeks left for training before the action goes down at the MGM Grand.
The scheduled training camp was shortened compared to the traditional eight weeks.
But Roach and Pacquiao don\'t seem to mind it at all as it seems like they've gotten back to their groove and normal routines.
Going back, the two had a professional hiatus from each other\'s company as the legendary duo, responsible for many of the memorable fights in boxing\'s recent history, separated for a brief while when Pacquiao challenged Lucas Matthysse, coming out victorious with a stoppage- the first one for the Pacman in nine years.
Roach said prior to July of last year\'s Pacquiao-Matthysse fight that the fighting pride of the Philippines could not juggle the huge political responsibility of being a Senator while still slugging it out as a professional boxer.
But, it seems, there was no love lost between the two.
In fact, with the body protector on, Roach feels Pacquiao will not hold back in this crucial stretch of training.
"He hits hard, but it's OK," Roach said. "I want to do my job the best I can. I think Manny really missed [the body protector]. He hit me in the stomach before, and he wasn't hitting me as hard. He missed it. And it carries over to the fight. He wasn't hitting his opponents as hard. That's why I'm going to sacrifice my body."
Could we be seeing a more powerful Pacman come fight night?
Amir Khan praises Terence Crawford's mastery and predicts unanimous decision victory over Errol Spence Jr.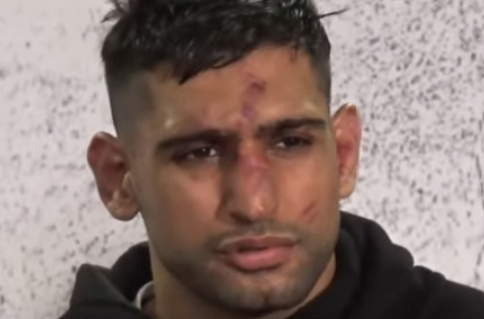 mir Khan, who shared the ring with Terence Crawford in a 2019 bout, has formed a unique bond with the welterweight sensation.
And just a few weeks remaining until Crawford's highly anticipated showdown with Errol Spence Jr., Khan finds himself in a prime position to make some intriguing predictions.
Despite suffering a defeat against Crawford, Khan trained with him and his team in preparation for his grudge match against Kell Brook in 2022.
Khan's firsthand experience has left him in awe of Crawford's abilities, leading him to confidently predict a unanimous decision victory for "Bud" over Errol Spence Jr. during a recent interview with FightHub.
READ MORE ON MANILA STANDARD
Former world champion Andre Berto makes bold prediction for Crawford-Spence Jr. clash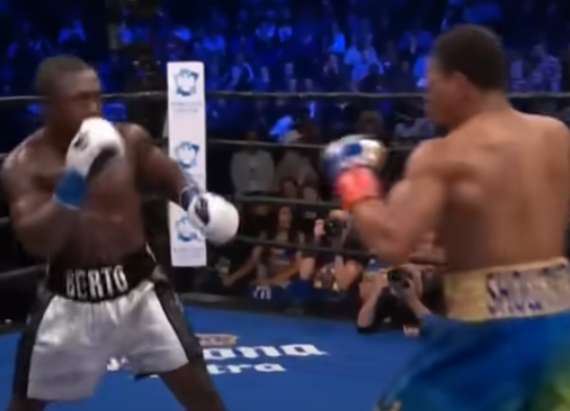 n the lead-up to the epic showdown between Terence Crawford and Errol Spence Jr., boxing fans and experts find themselves captivated by the heated debates surrounding the fight's outcome.
Adding fuel to the fire is the prediction of former WBC and IBF Welterweight champion Andre Berto, a seasoned veteran with a storied career.
AS SEEN IN MANILA STANDARD
Terrence Crawford vs. Errol Spence Jr.: The Battle for Welterweight Supremacy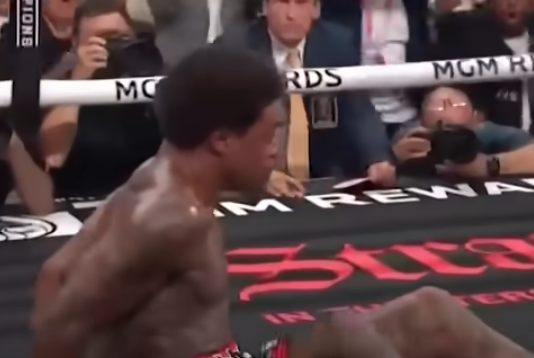 n a much-anticipated showdown, boxing fans are eagerly awaiting the clash between Terrence Crawford and Errol Spence Jr., set to take place on July 29, 2023.
This bout is undoubtedly the biggest fight of the year, and both fighters wasted no time in making their presence felt at the press conference, held to announce the official confirmation of the event.
AS SEEN IN MANILA STANDARD