Garcia looking at Redkach fight to reclaim lost glory
posted January 23, 2020 at 06:29 pm
Manila Standard Digital
https://manilastandard.net/sports/sports-headlines/315726/garcia-looking-at-redkach-fight-to-reclaim-lost-glory.html
By Ponciano \"John\" Melo Jr.
A year after not seeing in the lights of the ring, the former two-weight world champion Danny Garcia is looking to get rid past of his upcoming opponent Ivan Redkach to cash in a fight with either boxing living legend Manny Pacquiao and the current number one welterweight Errol Spence Jr.
The American will face-off with the Ukrainian in a 12-round boxing match at the Barclays Center in New York on January 25th.
Concluding he dismantle his foe, with predictions in his favor, the hard-hitting Garcia will have high chances of cracking up with Pacquiao as the 41-year old WBA Super Welterweight champion is set to return this April.
Garcia's career has been tested in fighting the top welterweights after he suffered his two defeats at the hand of the number four and five in the division namely Keith Thurman and Shawn Porter.
His current record is at 35 wins with 21 knockouts and the two losses.
Saying he will get to square off with the only eight-division world champion, Garcia will have again prove his worth as the sixth-best in the 147-weight class.
Nonetheless, he is confident about facing either Pacquiao or Spence after the Redkach fight.
\"I feel like my style is dangerous for both Spence and Pacquiao,\" Garcia said in an interview ahead of the fight.
\"For Errol, I see he likes to stand in front of his opponents and he isn\'t the hardest guy to hit. With Manny, I feel like my counter punching and style would also be hard for him. So, I like my chances against both of them," he added.
Amir Khan praises Terence Crawford's mastery and predicts unanimous decision victory over Errol Spence Jr.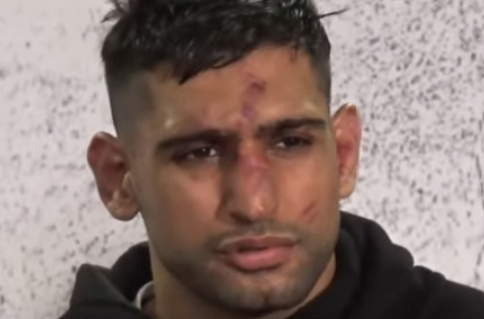 mir Khan, who shared the ring with Terence Crawford in a 2019 bout, has formed a unique bond with the welterweight sensation.
And just a few weeks remaining until Crawford's highly anticipated showdown with Errol Spence Jr., Khan finds himself in a prime position to make some intriguing predictions.
Despite suffering a defeat against Crawford, Khan trained with him and his team in preparation for his grudge match against Kell Brook in 2022.
Khan's firsthand experience has left him in awe of Crawford's abilities, leading him to confidently predict a unanimous decision victory for "Bud" over Errol Spence Jr. during a recent interview with FightHub.
READ MORE ON MANILA STANDARD
Former world champion Andre Berto makes bold prediction for Crawford-Spence Jr. clash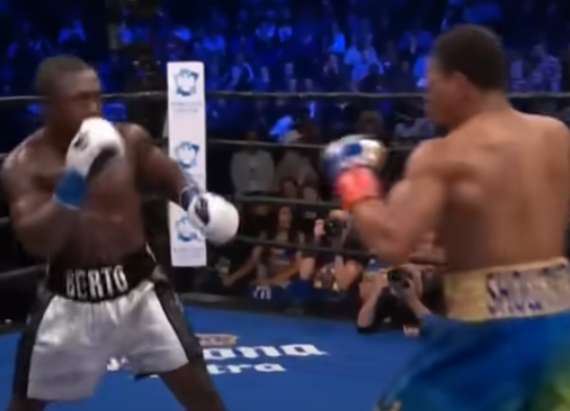 n the lead-up to the epic showdown between Terence Crawford and Errol Spence Jr., boxing fans and experts find themselves captivated by the heated debates surrounding the fight's outcome.
Adding fuel to the fire is the prediction of former WBC and IBF Welterweight champion Andre Berto, a seasoned veteran with a storied career.
AS SEEN IN MANILA STANDARD
Terrence Crawford vs. Errol Spence Jr.: The Battle for Welterweight Supremacy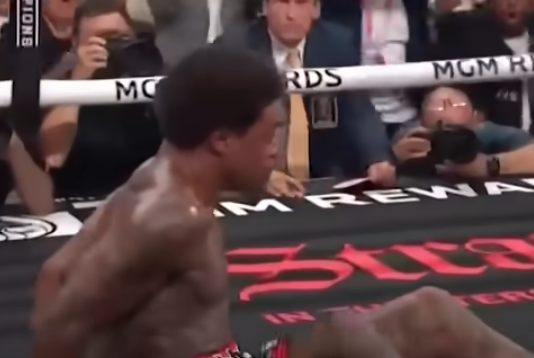 n a much-anticipated showdown, boxing fans are eagerly awaiting the clash between Terrence Crawford and Errol Spence Jr., set to take place on July 29, 2023.
This bout is undoubtedly the biggest fight of the year, and both fighters wasted no time in making their presence felt at the press conference, held to announce the official confirmation of the event.
AS SEEN IN MANILA STANDARD