GAME 2 OPENING NIGHT DISASTER: CURRY\'S FINGER CRUSHED AND HARDEN\'S EYES POKED
The rivalry between Golden State Warriors and Houston as Game 2 started off with two of their top players getting injured. Such a huge coincidence. Steph Curry got a dislocated middle finger while James Harden got poked in the eye in the first 6 minutes of the playoffs.
Definitely not a good start for the warring teams.
Yet Curry comes back with his 2 fingers taped together.
Amidst the drama in the first half of the playoffs, hundreds of excited and weary fans cheer on, many of whom are Filipinos rooting for their favorite NBA stars.
Elizabeth Ferrer, a Filipina who has been staying in Oakland for 18 years, excitedly talked about her first time to watch the playoffs along with her son, Gilbert. A solid GSW fan, Ferrer talked about a sad experience last Christmas when she paid $600 for a game ticket to watch a play between the Warriors and the Lakers only to see her beloved team lose.
Yet, this did not stop Ferrer from continuing to support the Curry and his team. Wearing a trademark GSW Jersey, Ferrer was all smiles when she said, "Go Warriors! I hope you win!"
The game went to a power play as Curry continued to play with his mangled finger and Harden slowly walked off court with his gouged eye.
Draymond Green, who coincidentally injured Lebron James\' eye last year, also got to do the eye-poking-challenge again to Harden this time around.
With a mixture of sympathy and anxiety from the crowd, Filipinos went on to root for their respective teams. Their mere presence in the Oracle Arena tonight went to show how much Filipinos adore basketball as the sport also made them feel closer to their homecourts thousands of miles away.
Meanwhile, Green was seen to be checking in on Harden during timeout. Correspondent Ponciano Melo Jr. witnessed firsthand how badly Harden reacted as he feltdownright cheated when his eyes got \"accidentally\" injured by his opponent.
The incident was certainly no laughing matter as Green had to go back in the locker room. Rockets' coach Mike D\'Antoni described that their lead player\'s eyeball was bleeding.
Yet, this did not stop Harden from going back to the court and rejoining the battlefield.
13 turnovers in the first half of the power play.
The cynical side of the crowd was anxious that Harden might start blaming his eyes for not shooting properly. Meanwhile, all sympathy went out to Curry and Harden as they continue to wrestle the game night against all odds.
On the officiating side of the story, both fans and players worried about game officiating in tonight\'s gameScott Foster, the NBA referee that had a not-so-awesome history with the Rockets\' lead players. Fortunately enough, despite the minor drama with Curry and Harden, the referees had managed to behave this time.
It was indeed a tough game night not just for the WArriors and Rockets, but also for the cheering crowd.
With a 10-point lead, the Warriors still manage to own the court during second half.
Nike also went wild as t-shirts and jerseys were reportedly sold at a low price of $20 to a skyrocketing rate of $200! The latter being the ones worn by the players themselves.
Some Filipinos who were interviewed were happily saying that they $3,000 on a ring side seat. One Filipino even mentioned shedding $300.00. All this goes to show how far Pinoys are willing to go just to see their favorite stars tear down the arena live.
In the meantime, Kevin Duran aced the game by leading the Warriors with a staggering 29 points supported by Klay THompson with 21 points. Curry, despite a minor dislocation, still scored a whooping 20 points in a balanced WArrior attack. All starting five finished with double figures in scoring.
On the other side of the court, Harden led the Rockets in a losing effort with 29 points with his bloody eyes and all.
The Warriors prevailed with a final of 115-109 and now takes the 2-0 series lead before they head back to Houston for Game 3.
Nikola Jokic, Lebron James will kick off the NBA 2023-24 season.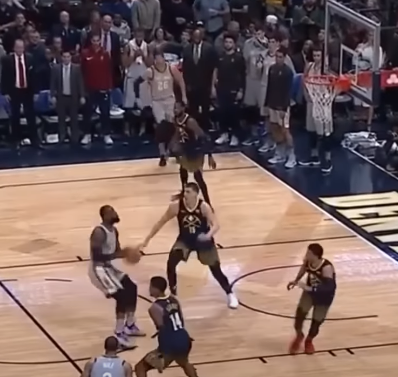 The unfinished business between the Denver Nuggets and Los Angeles Lakers will resume on October 24, 2023 in Ball Arena Denver, Colorado.
It can be recalled that the Nuggets swept the Lakers in the Western Conference. Shockingly, they advanced to their very first NBA Finals in franchise history with 4 – 0 in the Western Conference Finals.
"I know how great he is," James said in the press conference last May 2023 about Jokic.
Jokic won MVP of the Western Conference Finals after he exploded with 27.8 points, 14.5 rebounds and 11.8 assists.
On the other hand, Lebron James felt humiliated with a sweep loss though it is not his first time to be swept. James got swept also last 2018, when his Cavaliers clashed with the Golden State Warriors.
Meanwhile, Lebron is expected to erupt vs the Nuggets.
Former NBA Knicks Brownlee shines brighter than Utah Jazz Clarkson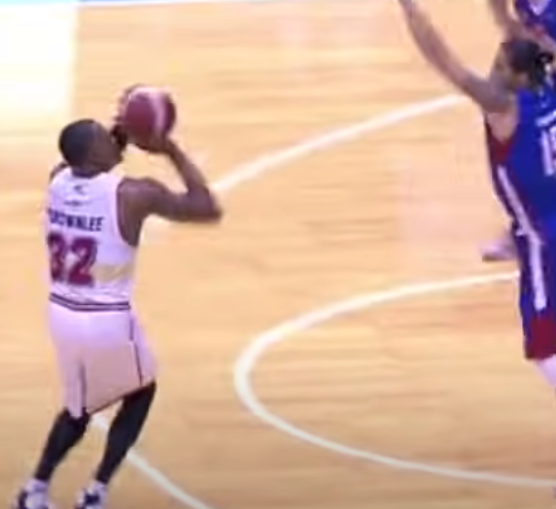 As Gilas upset Jordan (70-60) to secure a spot in Olympics 2024, fans assume Justin Brownlee (JB) is better than Jordan Clarkson (JC) last October 6, 2023 in Asian Games held at Hangzhou, China.
Power forward Brownlee joined the New York Knicks in the 2012 NBA Summer League and played for a couple of years. JB got a contract but it ended right away.
On the other hand, Clarkson of Utah Jazz is still active in the NBA as a Point Guard. In fact, they will play against the Clippers on October 9 as the NBA 2023 – 2024 season begins.
Brownlee used to get 27.8 points while JC has an average of 15.9 points per game. Both have three-point shooting.
According to reports, JB gave way to Clarkson during FIBA Cup 2023.
It can be recalled that JC failed to carry the team in the FIBA Cup as they won only once.
Meanwhile, Brownlee led the team to Paris Olympics 2024 that JC did not make it.
NBA leaks 2023-2024 season schedule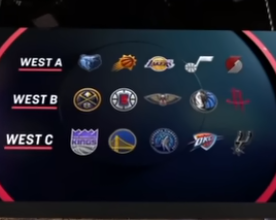 After the twists and turns in trades, the NBA 78th full 2023-2024 calendar is finally out, which will start on Oct. 24, 2023 and end April 14, 2024.
The game schedule is already circulated on many platforms.
The day-by-day and team-by-team schedules are shown on the NBA official website.
The dates and opponents for 80 of each team's 82 games are there, plus the two games designated as TBD dates and opponents.
As of this writing, October 5, 2023, Dallas Mavericks is clashing against Minnesota Timberwolves at Etihad Arena in Abu Dhabi.
Meanwhile, on October 7, they will meet again in the United Arab Emirates.