Fury battles through ugly cut, earns UD win over Wallin
Manila Standard Digital
https://manilastandard.net/sports/sports-headlines/305081/-fury-battles-through-ugly-cut-earns-ud-win-over-wallin.html
By Ponciano "John" Melo Jr.
LAS VEGAS, Nevada — Tyson Fury wanted to paint the town red. He did.
Along with the mat, his Mexico flag-inspired shorts, his face was a bloody mess, but that did not stop Fury from putting on a show worthy of his nod to the Mexican boxing culture.
Fury is still the Lineal Heavyweight Champion after a unanimous decision victory over unheralded Otto Wallin who gave the British fighter the war he wanted.
Scoring a 12-round UD win, the scorecards read 116-112, 117-111, 118-110 all in favor of Fury who sustained an ugly cut early in the fight but dug deep and dominated the back half of the Top Rank main event at the T-Mobile Arena during Mexican Independence weekend.
Fury, renaming himself "El Rey de Los Gitanos" for the traditional Mexican boxing weekend, improves to 29-0-1 while his Swedish foe "All In" Wallin relinquishes his undefeated record to go 20-1.
But amid the result, Wallin gave his all to the Gypsy King, connecting on a left hook early in the fight that opened a huge cut on the right brow of the defending champion.
"Big congrats to Otto. His late father would be very proud of him. But I'm a gypsy warrior, and this is Mexican independence day," said Fury after the fight.
Even after a deliberate foul by the Swede, gouging on the gash of Fury before the fifth round ended, Fury was still all praise for his younger foe.
"He was tough, and it was all about blood, gut, and heart in this fight. He kept coming, he didn't know how to lose. Otto was all in today," he added as Fury controlled every round after the sixth as his opponent got winded late.
"I did everything I could. I tried my best. Tyson is a great champ. But this match tells me that nobody can question my heart and that I'm a great fighter," said Wallin who looked like he would complete the turnaround after some big shots in the final round but Fury withstood the Swede's last hurrah.
Punch stats revealed that although Wallin was the more efficient fighter, Fury was able to capitalize on volume punching to show the judges that even with an obvious bad cut, it was the Swede reduced to a huffing and puffing shell.
Wallin connected for 38% of his total punches on 334 thrown, but Fury threw 651 shots for a 27% accuracy rate, landing 179 versus Wallin's 127.
Fury also landed more power punches even if Wallin connected half of all of his. Fury threw 362 for a 35% clip while Wallin only had 89 connections from 169 power punches thrown.
In a post-fight interview Fury made clear his next intentions.
"Deontay Wilder, I want you next," Fury said. "This fight puts me in good condition for the big boy. I want you next, you bum."
Fury and Wilder are set for another gigantic heavyweight clash early in 2020.
Fury-Usyk world heavyweight unification fails to push through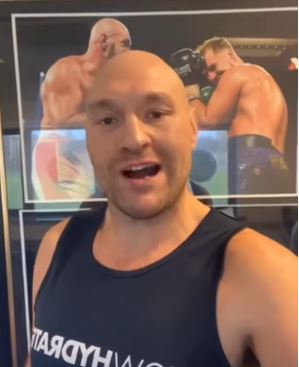 The much-anticipated world heavyweight unification bout hit a major blow after Oleksandr Usyk's manager Alexander Krassyuk said that it will not push through on April 29.
"No matter how much Usyk compromised, he was pushed for more," Krassyuk said on ESPN.
However, Tyson Fury answered back that it was Usyk to blame for the failure of the mega fight.
According to his promoter Frank Warren, the demand for a rematch clause of Usyk caused the breakdown of the fight.
"I convinced Tyson to take the rematch. Then we got into how the money will be split in the rematch. The rematch has become a sideshow. Why can't this be overcome if Usyk wants the fight? All the splits were agreed. Who walks in first was agreed. If it's a great fight then we will make the rematch," Warren said in an interview with talkSPORT.
This was supposed to mark Fury's return to boxing after initially retiring.
Pinoy boxer Mercito Gesta upsets former super featherweight champ Joseph Diaz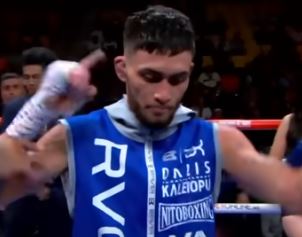 Filipino boxer Mercito "No Mercy" Gesta got the "must-win" he needed after outworking Joseph "JoJo" Diaz in a split decision.
The 30-year-old stunned the former super featherweight champion with the judges scoring 99-91, 98-92 in favor of Gesta and a 97-93 for Diaz.
"I feel great about the outcome. We had our game plan and I listened to my corner. It was a close fight. With coach Marvin Somodio, I have learned that I can move around a lot more and I am excited to have another full training camp with him," said Gesta after dealing Diaz his third straight defeat.
"If I were to choose my next opponent, I want William "El Camaron" Zepeda next," he added.
The pride of Mandaue City, Cebu has a current record of 34 wins including 12 knockouts with three loses and three draws.
Francis Nganou vs. Deontay Wilder IS HAPPENING!!?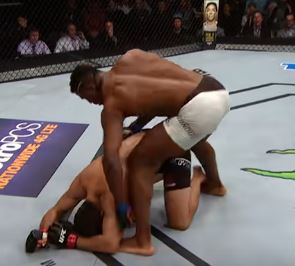 An all-time explosive heavyweight boxing match is nearing its deal as UFC heavyweight
world champion Francis Nganou revealed that he is closing in to a Deontay Wilder
boxing match!
The Cameroonian left the MMA scene after a failed contract negotiations and chose a
boxing switch.
He has been very vocal about it and has his eyes on Anthony Joshua and Deontay
Wilder, but the latter is in deeper talks with him.
"Yes, we have had the conversation and at this moment, we're more closer than with
anybody else," he said in MMA Hour.
Nganou also predicted a bold on if the fight come into fruition.
"I think somebody will take somebody's head off. I would just try [for it] not to be mine. I
think that's probably what's going to happen."
Ngannou started boxing training at the age of 22, against his family's initial opposition.
Ngannou stopped working out after a year of training because of an illness. He worked
a variety of odd jobs to make ends meet until deciding to move to Paris, France, at the
age of 26 in order to pursue a career in boxing. He was imprisoned for two months in
Spain for trespassing after arriving in Europe, though. Ngannou arrived in Paris without
any money, friends, or a place to stay. He first encountered Francis Carmont, who
introduced him to Fernand Lopez and the MMA factory, after he had spent time
homeless on the streets of Paris.
Ngannou, an admirer of Mike Tyson, first wanted to learn how to box; however, Lopez
recognized his potential in MMA and persuaded him to give MMA a try. Ngannou's MMA
career was launched when Lopez handed him some MMA equipment and free use of
the facility to train and sleep.
With such background, Ngannou will finally has his chance to fight for the sport he first
loved. Will he be able to make a resounding boxing debut or will Deontay "the Bronze
Boomer" will welcome him in the sport in a brutal way he only know how?