Freddie Roach wants to see Danny Garcia vs Manny Pacquiao
By Bombo Ponciano \'John\' Melo Jr -November 22, 2019 | 8:50 PM
https://www.bomboradyo.com/freddie-roach-wants-to-see-danny-garcia-vs-manny-pacquiao/
Four months after his astonishing victory over the much younger and former unbeaten boxer Keith Thurman, Manny Pacquiao has yet to find who will his next opponent will be but in the case of his legendary trainer Freddie Roach he wants it to be Danny Garcia.
On a video interview with FightHype.com during the press conference of his boxer Luis Nery, who will take part as an undercard for the Deontay Wilder-Luis Ortiz rematch, Roach chose Danny Garcia over Mikey Garcia as the frontrunner for Pacquiao.
"I think Danny, he's available," he said.
" I like that one next because Mikey [Garcia] is coming off a loss. It's hard to put a guy in a big fight like that coming off a loss even though he's getting really good fighters. I feel like he would have at least a win somewhere along the line," Roach added.
Comparing the records of both Garcia, Mikey holds the better with his 39 wins, 30 knockouts but he suffered his first pro defeat on the last timeout against Errol Spence Jr., who happens to be to the former frontrunner for Pacquiao if not because of his recent car accident.
"We like to get some of the big guys out there but Errol Spence Jr just had a car accident so hopefully he gets better and maybe fight [Pacquiao] next year."
Meanwhile, Danny is 35 wins and two defeats with 21 of it via knockout.
In age difference, Danny is nine years younger than Pacquiao but Roach was not bothered by it.
"Manny is a very good fighter, his work ethic, his conditioning is unbelievable," he said.
https://www.bomboradyo.com/freddie-roach-wants-to-see-danny-garcia-vs-manny-pacquiao/
Bulls add veteran Dragic with a one-year deal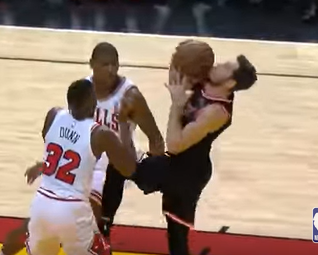 After a winning season for the Chicago Bulls after a few years, they are adding depth in the offseason to back their goal for a deeper postseason run come next NBA season.
They added veteran guard Goran Dragic after signing him to a one-year deal. The Lithuanian last played for the Brooklyn Nets.AS SEEN IN BOMBO RADYO
Stephen Curry nails 2022 ESPY hosting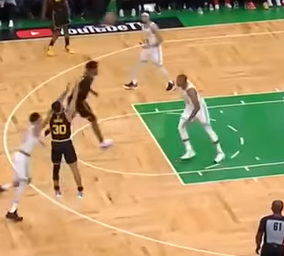 One thing is for sure, Stephen Curry did a great job hosting the return of the 2022 Excellence in Sports Performance Yearly (ESPY) Awards.
The 2022 NBA Finals MVP printed his mark on the awards night by, of course, the traditional roasting of athletes, one of which includes LeBron James.
AS SEEN IN BOMBO RADYO
Dwight Howard plans to join WWE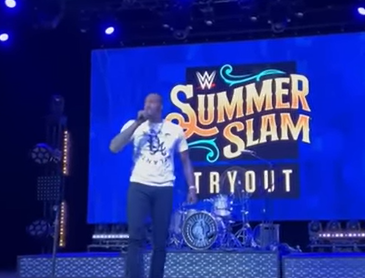 MMA to boxing is not the only sport you can cross, so is basketball to pro wrestling.
NBA veteran ang NBA champion Dwight Howard wants to be in the WWE if he's not on an NBA team this coming season.
He is currently a free agent and no signs yet of teams interested to sign him in.
Howard, an 8x NBA All-Star, 3x NBA Defensive Player of the Year and 5x All-NBA First Team, is currently 36 and has seen his career depleted throughout the years.
He made it clear though that his first priority is to still play in the league and will consider the WWE if left out in the 2022-23 season.
Howard participated in the WWE tryout and could be a great boost to the show due to his physique and entertaining attitude.
AS SEEN IN BOMBO RADYO