For Roach, Spence or Garcia as next Pacquiao foe
Manila Standard Digital
https://manilastandard.net/sports/sports-headlines/308251/for-roach-spence-or-garcia-as-next-pacquiao-foe.html
By Ponciano "John" Melo
CALIFORNIA, USA — After murmurs of a Floyd Mayweather-Manny Pacquiao 2 became deafening in recent days, legendary coach Freddie Roach might have doused cold water on the embers of that thought as he bared the names of the fighters Manny could go up against.
It could be Errol Spence Jr. or Danny Garcia opposite the fighting Senator from the Philippines inside the squared circle when he gets inside the ring for the 72nd time February of next year.
That is if the widely-regarded best trainer of all time would have his way in his ward's next opponent.
"Regardless of who they pick, he's going to be ready," said Roach.
"I just hope they pick Errol Spence or someone good. He'll be back I believe in February. They're talking about that, but I'm not sure how close they are at getting it. Danny Garcia looks like a good fight," he added as he's still in the dark as to who exactly Pacquiao will fight early next year.
Pacquiao, who blemished the undefeated record of trash-talking Keith "One Time" Thurman back in July after a unanimous decision victory over the younger American.
Talks have been growing among the boxing world that Pacquiao could fight Spence, but after topping Shawn Porter recently, the undefeated champion was involved in a car accident.
Fortunately, Spence escaped without any serious injury after the crash, though his camp will most likely not take any chances with his health and force a match with the only 8-division world champion in a few month\'s time.
Meanwhile, Roach also says that Mikey Garcia could be a possible candidate for Pacquiao's next fight, but the young boxer needs to earn his spot if he wants a shot at the 40-year-old boxing icon.
"He's a solid fighter. Mikey Garcia, but he lost so badly in his last fight," said Roach.
"People aren't interested in that so much. For him [Mikey] to get that fight, he has to get a credible win. There's a lot of good guys for him to fight. I like challenges," Roach added.
Pacquiao to pay $5.1 m after losing Paradigm case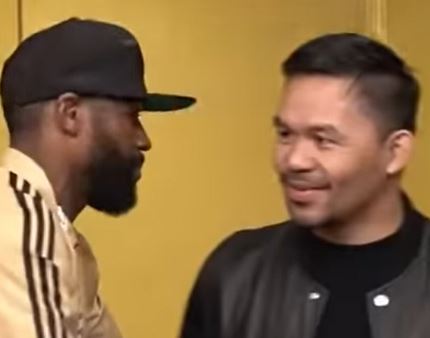 The US jury voted against Manny Pacquiao in his Paradigm Sports Management Civil Lawsuit.
Boxing's only eight-division world champion has been ordered to pay $5.1 million for the damages and the advance money Paradigm Sports had given him.
The Management filed breach of contract against the Filipino icon in his deal two years ago.
Despite losing the case, Pacquiao is confident that the decision can still be shifted to his camp's favor.
Conor McGregor who is also under the PSM tweeted that Pacquiao should not let it happen again.
'Manny owes 8 in all. 5.1 he owes and then 2.1 in legal costs. Legal fees are heavy but that's what we do. Heavy weight operations,' the Irishman said on a now deleted separate tweet.
Ryan Garcia confident vs Gervonta Davis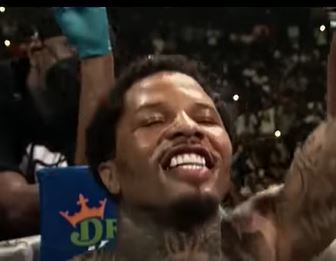 It's just a week away from the highly anticipated showdown inside the boxing ring, and Ryan Garcia is confident that he can surprise the champion, Gervonta Davis, and the entire boxing community.
Known for his lethal left hook, Garcia seems to have a new weapon up his sleeve, which he honed during his training camp and plans to showcase on April 22nd inside the T-Mobile Arena in Las Vegas.
Despite putting on weight, Garcia still possesses his lightning-fast speed, and he claims that he is not intimidated by Davis.
"He's nothing scary. He's just a guy that's trying his best to climb to the top as well, and we're just meeting at a big event. That's it."
Considered the underdog in the fight, Garcia has the support of other boxers like Jermall Charlo, who even bet $10,000 on Garcia.
Boxing legend "Sugar" Shane Mosley is also rooting for Garcia, as well as Mario Barrios and boxing promoter Eddie Hearn.
Tank Davis Mimics Mike Tyson to defeat Ryan Garcia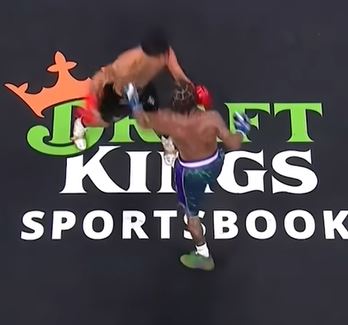 After a devastating 7th round KO, Gervonta 'Tank' Davis fans saw a Mike Tyson blows Ryan Garcia with a twist in T Mobile Arena, April 22.
"Tank is very comfortable fighting taller people because when he fights he catapults himself, and pushes himself in the air, so it makes it very difficult to stop his attack cause it's very awkward when you're in the air, normally you have no power. But, the way which he catapults himself, it's almost like a gun being fired. He flies right into you with every ounce of power." Tyson said in an interview.
Meanwhile, a fan said "What the commentators didn't mention is that this was a Mike Tyson style body blow which was generated from tank being in that crouched position, the upward motion generated much more from the legs and hips, plus being accurate and well timed, well played from tank."
Davis got 58 total score from the judges while Garcia got 55. Tank Davis dominated Garcia in almost all rounds except round 1 and 6.
Boxing fans noticed the perfect timing and patience of Davis on the 7th round as he landed a liver blow that led Ryan Garcia to kneel down with pain.
According to the Way of Martial Arts, just as a shot to the chest area can leave you without air for a while or a dangerous shot to the head could render you unconscious, a liver shot can be just as painful and just as dangerous.
It can be recalled that Tank Davis has been compared to Mike Tyson due to their common styles. Although, Mike rejects that similarity except with Tanks Police issues.