FIVE ACTIVE FILIPINO WORLD CHAMPIONS PART 2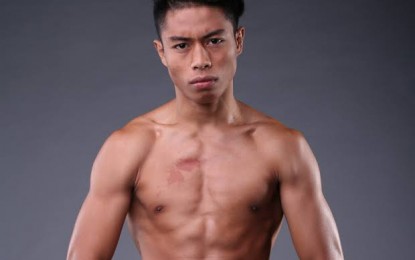 JOHN RIEL CASIMERO
Living by his moniker "Angas ng Pinas," John Riel Casimero definitely brings the fire in
and outside of the ring.
He may be the most controversial Pinoy boxer but Quadro Alas is a three-division world
champion/
Following his 10th-round knockout of local Argentine boxer Luis Alberto Lazarte for the
IBF interim junior flyweight championship on February 11, 2012, Casimero and
members of his entourage were kicked and assaulted by spectators in Mar del Plata
who hurled chairs and invaded the ring. Casimero and his colleagues were led to their
hotel and given security following the violence. Later, Lazarte came to apologize. After
Casimero won the title fight, Argentine supporters attacked him in the ring, prompting
the Philippines to submit a diplomatic protest with the Argentine government. . The IBF
banned Lazarte for making a threat, which resulted in a ring riot.
On July 19, 2012, Casimero was upgraded to the status of full IBF junior flyweight
champion because of the inability of Ulises Solis to defend his title on or before October
30.
In a contentious fight on June 27, 2015, he lost his comeback to flyweight by unanimous
decision against IBF champion Amnat Ruenroeng. Casimero challenged Ruenroeng for
the IBF flyweight title again on May 25, 2016, and knocked him out in the fourth round
with a powerful left hook to the body to become a two-division world champion.
Casimero fought Zolani Tete for the WBO bantamweight title in Birmingham, England
on November 30, 2019. Despite being the underdog in the bout, Casimero knocked out
Tete in the third round to win the WBO bantamweight title. Casimero became a three-
division world champion as a result of his victory.
RENE MARK CUARTO
Cuarto made his professional debut on June 28, 2014, when he defeated Rodante
Suacasa in a four-round unanimous decision (UD) at the Almendras Gym in Davao City,
Philippines.
He won the vacant WBO Oriental mini-flyweight title by twelve-round unanimous
decision over Clyde Azarcon at the Gaisano Mall in Davao, Philippines, after a 15–1–1
(9 KO) record.
He fought IBF mini-flyweight champion Pedro Taduran on February 27, 2021 at the Bula
Gym in General Santos, Philippines, after four more fights–two victories, one loss, and a
draw. Cuarto defeated Taduran through unanimous decision over twelve rounds in a
battle that saw Cuarto box at range while the defending champion took a more
aggressive approach. All three judges scored the bout 115–113 for Cuarto.
Ruiz downs Ortiz in heavyweight title eliminator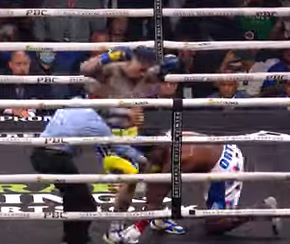 Andy Ruiz Jr. is slowly getting back as a heavyweight title contender after dominating Luis Ortiz.
The former unified heavyweight world champion knocked down "King Kong" Ortiz thrice to win via unanimous decision.
Next in line for the boxer who had one of the greatest upsets in boxing history is to face the former WBC king Deontay Wilder.
Wilder, who has been out of the picture since being destroyed by Tyson Fury in their rematch, will make a return to face Robert Helenius before eventually fighting the Mexican Ortiz.
The Ruiz-Wilder bout is a big chance to happen as both heavyweights are under the boxing promoter Al Haymon.
"We're always looking for great exciting fights we love to give the fans," said Wilder, who was on ringside during the Ruiz-Ortiz clash.
"So if that's what is lined up next, I've got to handle business and after that, we can get it on."
AS SEEN IN BOMBO RADYO
KSI returns and wins two fights in one night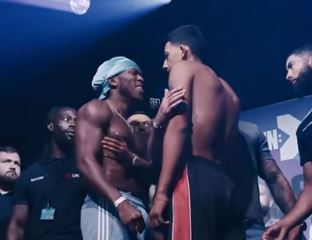 Famous YouTuber KSI returned to the boxing ring after some time and he announced it by dominating two fights in one night.
Olajide Olatunji, his real name, first defeated Swarmz, a Briton rapper who happened to be his friend as well. The match ended in the second round and then after several other matches, KSI stepped up once more to TKO Luis Alcaraz Pineda, a true professional boxer.
But despite these wins KSI's pro record remains at 1-0 as both fights were not given a green light as officially-sanctioned bouts.
One of the undercards in the event was Salt Papi, a Tiktok star that is a Filipino. He won easily in his first fight with an impressive knock out.
Salt Papi became famous for his fake run videos and since then went on a fitness journey that led to his boxing debut
Philippines left with no boxing world champion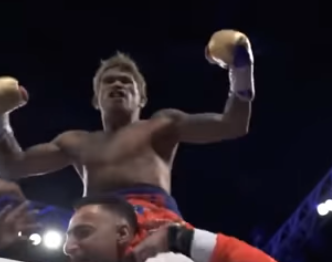 2022 is not yet over but we've already seen the fall of our boxing world champions one
by one.
And with Mark Magsayo failing to defend his WBC featherweight belt in his first title
defense, it left the Philippines with no more current world champion in the sport.
Magsayo went through a heartbreaker with a split decision loss against Rey Vargas of
Mexico.
Rene Mark Cuarto also lost the IBF minimumweight title to another Mexican boxer
named Daniel Valladares.
Just last month, it was Nonito "The Filipio Flash" Donaire who surrendered his WBC
Bantamweight belt to the Japanese Monster Noaya Inoue, his second defeat to the now
unified bantamweight champion.
Jerwin Ancajas likewise suffered the same fate while Johnriel Casimero got his WBO
bantamweightbelt stripped from him due to violation in the weight cut guidelines.
Now, the questions afloat are who will be the next Pinoy champion? Will there be
another Pinoy champ?
With Manny Pacquiao retired from professional boxer after losing his belt as well to
Yordenis Ugas, who will be the next boxer that will give the Philippines back its pride?
Up and coming star Eumir Marcial is on the list after capturing the bronze medal in the
Tokyo Olympics. Magsayo is not off the chart as well as he is still young, it's just a
matter of bouncing back.