Filipino Obsessions to NBA
Spin
https://www.spin.ph/life/guide/pinoy-fans-troop-to-oracle-arena-to-root-for-their-beloved-warriors-a2239-20190503
OAKLAND – It\'s no secret that DubNation is teeming with Pinoy fans, a loyalty that the Golden State Warriors pay tribute to by holding an annual Filipino Heritage Night at Oracle Arena during the regular season.
And now Kevin Durant, Steph Curry, Klay Thompson and company are gunning for a historic 3-peat, they need the fans – the invaluable sixth man – to give them support as they hunt for the 16 wins needed to secure the title.
PRIMO AND MARITES DE GUZMAN have been Warriors season ticket holders for the last 20 years. It ain\'t cheap, $120 a game plus another $40 for prime parking. The De Guzmans, who trace their roots to Makati City, are now merrily nested in San Jose, a short drive from the arena.
Primo and Marites\' beating hearts were crushed in 2016 when the Warriors, after a historic 73-9 regular season finish that broke the Chicago Bulls\' previous record of 72-10, lost to the Cleveland Cavaliers in the NBA Finals. But that pain has long been forgotten, thanks to the championship runs in 2017 and 2018, not to mention the pregnant promise of this ongoing campaign.
JENNELYN SORIANO, who is originally from Dumaguete City, and her husband purchased tickets to Game 2 of the Warriors-Rockets showdown two days ago. It cost them $600 plus taxes, but they didn\'t mind the expense. All they want in return is the joy of experiencing their favorite team vanquish the Rockets and retain the title.
ELIZABETH FERRER has been living in Oakland for the last 18 years, and the Warriors are a huge part in the fabric of her young life. She attended her first playoffs game last Wednesday and she tagged along her child. Decked in a glorious Steph Curry No. 30 jersey, Elizabeth, unlike most Game 2 spectators, didn\'t pay a penny for her tickets, thanks to a friend who gifted her the tickets.
Apparently, some of the best things in playoffs basketball is free. Like the fresh San Francisco air.
FAMILY AFFAIR. For Dave and Nina from Tandang Sora in Quezon City, cheering for Golden State is strictly a family affair that required the attendance of their daughter Angelica. They had great seats in the lower bowl and it wasn\'t cheap at way over $1000.
Last year, when the Warriors also played the Rockets in the Western Conference Finals, the average asking price per ticket at the Oracle Arena was a preposterous $965, according to TicketIQ.com. With two more dates – potentially a Game 5 and a Game 7 – still scheduled at the Oracle Arena, the average ticket price for this semifinals series is still undetermined.
Whatever that price point is, you can bet that the Pinoy fans, whether their means are modest or princely, will eagerly fork that money to represent and wield their civic pride for their beloved Bay Area team. It is a testament to the Filipinos\' everlasting love affair with basketball.
Boston avoids sweep, gets one in Miami in Game 4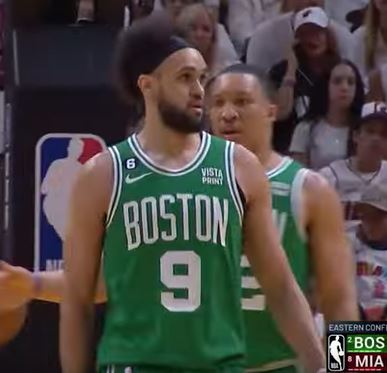 There will be no sweep in the Eastern Conference Finals as the Boston Celtics stole one in Miami in Game 4, 116-99.
Jayson Tatum delivered a huge game of 33 points, 11 rebounds, and seven assists to power the Celtics to Game 5 back in Boston.
They relied on a strong second half to win one with five more Celtics players scoring in double-digits.
Meanwhile, Jimmy Butler scored 29 for the Heat who still hold a commanding 3-1 series lead.
Butler, though, felt no pressure in the post-game interview as he believed Miami can win one on the road to close out the East Finals and set up a showdown to the already-waiting Denver Nuggets.
Denver sweeps Lakers, makes first NBA Finals appearance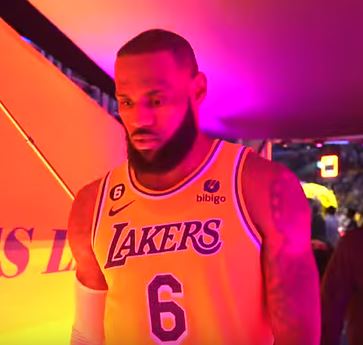 The Denver Nuggets finally reached their first NBA Finals appearance after holding off the Los Angeles Lakers in Game 4 of the West Finals, 113-111.
Nikola Jokic muscled his way for the eventual game-winning bucket as LeBron James missed two potential game-tying shots at the other end.
The former two-time MVP finished with yet another triple-double of 30 points, 14 rebounds, and 13 assists to conquer James' 40-piece performance.
Denver ends the cinderella run of LA via sweep and whil making history for its franchise as well.
Jamal Murray, who had been balling in the series, added 25 markers while Aaron Gordon delivered 22.
The Nuggets will now wait to the winner of the Miami-Boston series where the Heat are up 3-0.
Heat continues to spread as Miami takes 3-0 lead over Boston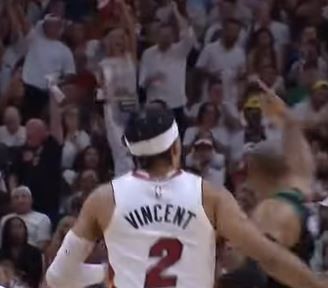 The wildfire Miami Heat have created continued to spread as they took care of business as home for a 128-102 win in Game 3 of the Eastern Conference Finals.
Gabe Vincent and Duncan Robinson, both undrafted, delivered a sensational performance with 29 points and 22 respectively to put Miami one game away from returning to the NBA finals.
Jimmy Butler only had 16 markers but the fire he ignited for the rest of his teammates were burning as the Heat scored 30+ points in all four quarters.
Jayson Tatum and Jalen Brown were shut down with only 14 and 12 points apiece.
Game 4 is on Wednesday, still in Miami.