Fearless forecast: Pacquiao to deal Thurman\'s first pro defeat
By Ponciano Melo Jr.
Fearless Forecast Manny Pacquiao vs Keith Thurman
Manny Pacquiao. Wikimedia
The longer the run, the better the legacy.
This is likely what the living legend, Manny Pacquiao story will be as he steps in for his 71st professional fight on July 20. And this most likely, will not be the last.
While he may say that life begins at 40, the pride of Saranggani, is still up for new challenges, picking a fight with younger boxers who already made some impact in the industry.
This time, he\'ll be showcasing his wares of yore against an unbeaten WBA super welterweight champion Keith Thurman Jr. at the MGM Grand Garden Arena in Nevada with the younger champ\'s belt at stake.
His opponent, on the other hand, will have this moment to relish as he shares the squared circle with one of the sport\'s finest. It seems as well, that the 30-year-old fighter from Florida will look to force the Pac-man to hang up his gloves for good.
Going to the tale of the tape, Pacquiao, known for his insane quickness and power has a record of 61 wins including 29 knockouts with seven defeats and two draws. Thurman has 22 KOs in 29 wins with no defeat and one no-contest is known for his heavy punches.
And in their fight in July, Pacquiao will bank on his experience to put down \"One Time\" in Las Vegas.
Manny Pacquiao doesn\'t need to be in a rush to come up victorious against the undefeated Thurman.
Storming Thurman's heavy punches will be the only concern for the eight-division world champion come fight night. Keeping his defense tight while not being careless like he used to, then it will be an easy W for Pacquiao.
The Philippine senator has done proving us that age is just a number.
At 40, he can still finish a 12-round fight without his power diminishing, he is still a blur in the ring, improving his defense and becoming more of a counter puncher of late.
We only to see that punching power that we\'ve grown to see time and again bludgeon anyone in his path.
So just like his previous fight against also a trash-talking Adrian Broner, 'Pac-Man' will taint the clean record of the American, going toe-to-toe with Thurman\'s penchant for punching hard, we might get to see an overhaul of that less-than-exciting bout against Broner.
As it may be hard for Pacquiao to record a TKO over Thurman, the disparity in speed and punches he\'ll be able to land will be the deciding factor in the match. While Thurman needs a knockout to probably end the legend's night, or if we\'re going out on a limb, maybe Pacquiao\'s career.
Both, who fought last January, got the better end for their respective opponents. Manny dominating Broner while Thurman, who was a bit rusty after a 22-month layoff due to an injury, still earned a majority decision over Joselito Lopez.
The results paved way for their face-off as Pacquiao challenges Thurman\'s WBA super welterweight.
Despite being the underdog in the odds of the match, Pacquiao will likely turn the tables around with his quickness and combinations as we are treated see an entertaining fight with Thurman's aggressiveness.
This is a make or break bout for both fighters. Let\'s just hope we get to see one of the most explosive fights of the year on July 20.
Fury-Usyk world heavyweight unification fails to push through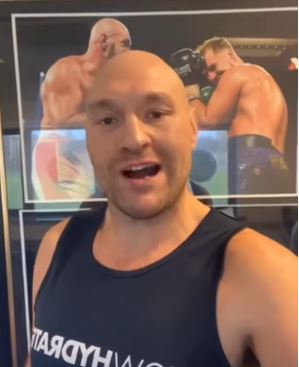 The much-anticipated world heavyweight unification bout hit a major blow after Oleksandr Usyk's manager Alexander Krassyuk said that it will not push through on April 29.
"No matter how much Usyk compromised, he was pushed for more," Krassyuk said on ESPN.
However, Tyson Fury answered back that it was Usyk to blame for the failure of the mega fight.
According to his promoter Frank Warren, the demand for a rematch clause of Usyk caused the breakdown of the fight.
"I convinced Tyson to take the rematch. Then we got into how the money will be split in the rematch. The rematch has become a sideshow. Why can't this be overcome if Usyk wants the fight? All the splits were agreed. Who walks in first was agreed. If it's a great fight then we will make the rematch," Warren said in an interview with talkSPORT.
This was supposed to mark Fury's return to boxing after initially retiring.
Pinoy boxer Mercito Gesta upsets former super featherweight champ Joseph Diaz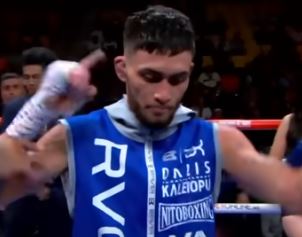 Filipino boxer Mercito "No Mercy" Gesta got the "must-win" he needed after outworking Joseph "JoJo" Diaz in a split decision.
The 30-year-old stunned the former super featherweight champion with the judges scoring 99-91, 98-92 in favor of Gesta and a 97-93 for Diaz.
"I feel great about the outcome. We had our game plan and I listened to my corner. It was a close fight. With coach Marvin Somodio, I have learned that I can move around a lot more and I am excited to have another full training camp with him," said Gesta after dealing Diaz his third straight defeat.
"If I were to choose my next opponent, I want William "El Camaron" Zepeda next," he added.
The pride of Mandaue City, Cebu has a current record of 34 wins including 12 knockouts with three loses and three draws.
Francis Nganou vs. Deontay Wilder IS HAPPENING!!?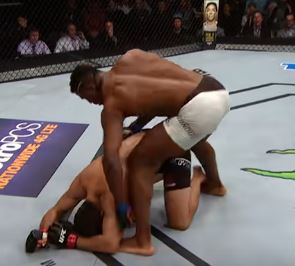 An all-time explosive heavyweight boxing match is nearing its deal as UFC heavyweight
world champion Francis Nganou revealed that he is closing in to a Deontay Wilder
boxing match!
The Cameroonian left the MMA scene after a failed contract negotiations and chose a
boxing switch.
He has been very vocal about it and has his eyes on Anthony Joshua and Deontay
Wilder, but the latter is in deeper talks with him.
"Yes, we have had the conversation and at this moment, we're more closer than with
anybody else," he said in MMA Hour.
Nganou also predicted a bold on if the fight come into fruition.
"I think somebody will take somebody's head off. I would just try [for it] not to be mine. I
think that's probably what's going to happen."
Ngannou started boxing training at the age of 22, against his family's initial opposition.
Ngannou stopped working out after a year of training because of an illness. He worked
a variety of odd jobs to make ends meet until deciding to move to Paris, France, at the
age of 26 in order to pursue a career in boxing. He was imprisoned for two months in
Spain for trespassing after arriving in Europe, though. Ngannou arrived in Paris without
any money, friends, or a place to stay. He first encountered Francis Carmont, who
introduced him to Fernand Lopez and the MMA factory, after he had spent time
homeless on the streets of Paris.
Ngannou, an admirer of Mike Tyson, first wanted to learn how to box; however, Lopez
recognized his potential in MMA and persuaded him to give MMA a try. Ngannou's MMA
career was launched when Lopez handed him some MMA equipment and free use of
the facility to train and sleep.
With such background, Ngannou will finally has his chance to fight for the sport he first
loved. Will he be able to make a resounding boxing debut or will Deontay "the Bronze
Boomer" will welcome him in the sport in a brutal way he only know how?