Fearless forecast: Pacquiao to deal Thurman\'s first pro defeat
By Ponciano Melo Jr.
Fearless Forecast Manny Pacquiao vs Keith Thurman
Manny Pacquiao. Wikimedia
The longer the run, the better the legacy.
This is likely what the living legend, Manny Pacquiao story will be as he steps in for his 71st professional fight on July 20. And this most likely, will not be the last.
While he may say that life begins at 40, the pride of Saranggani, is still up for new challenges, picking a fight with younger boxers who already made some impact in the industry.
This time, he\'ll be showcasing his wares of yore against an unbeaten WBA super welterweight champion Keith Thurman Jr. at the MGM Grand Garden Arena in Nevada with the younger champ\'s belt at stake.
His opponent, on the other hand, will have this moment to relish as he shares the squared circle with one of the sport\'s finest. It seems as well, that the 30-year-old fighter from Florida will look to force the Pac-man to hang up his gloves for good.
Going to the tale of the tape, Pacquiao, known for his insane quickness and power has a record of 61 wins including 29 knockouts with seven defeats and two draws. Thurman has 22 KOs in 29 wins with no defeat and one no-contest is known for his heavy punches.
And in their fight in July, Pacquiao will bank on his experience to put down \"One Time\" in Las Vegas.
Manny Pacquiao doesn\'t need to be in a rush to come up victorious against the undefeated Thurman.
Storming Thurman's heavy punches will be the only concern for the eight-division world champion come fight night. Keeping his defense tight while not being careless like he used to, then it will be an easy W for Pacquiao.
The Philippine senator has done proving us that age is just a number.
At 40, he can still finish a 12-round fight without his power diminishing, he is still a blur in the ring, improving his defense and becoming more of a counter puncher of late.
We only to see that punching power that we\'ve grown to see time and again bludgeon anyone in his path.
So just like his previous fight against also a trash-talking Adrian Broner, 'Pac-Man' will taint the clean record of the American, going toe-to-toe with Thurman\'s penchant for punching hard, we might get to see an overhaul of that less-than-exciting bout against Broner.
As it may be hard for Pacquiao to record a TKO over Thurman, the disparity in speed and punches he\'ll be able to land will be the deciding factor in the match. While Thurman needs a knockout to probably end the legend's night, or if we\'re going out on a limb, maybe Pacquiao\'s career.
Both, who fought last January, got the better end for their respective opponents. Manny dominating Broner while Thurman, who was a bit rusty after a 22-month layoff due to an injury, still earned a majority decision over Joselito Lopez.
The results paved way for their face-off as Pacquiao challenges Thurman\'s WBA super welterweight.
Despite being the underdog in the odds of the match, Pacquiao will likely turn the tables around with his quickness and combinations as we are treated see an entertaining fight with Thurman's aggressiveness.
This is a make or break bout for both fighters. Let\'s just hope we get to see one of the most explosive fights of the year on July 20.
Tyson Fury's Dad sets constraints on the AJ-Fury rematch.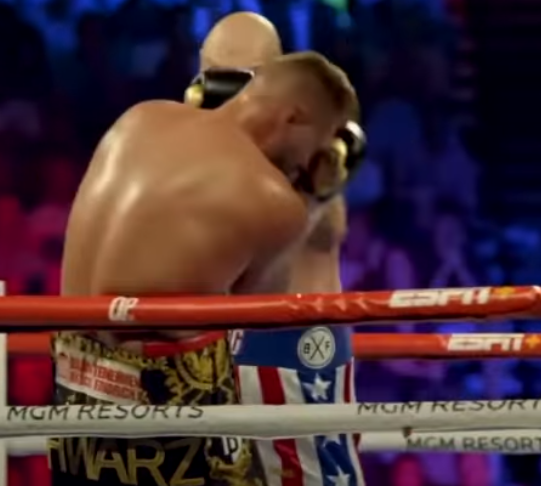 The "Gypsy King" Tyson Fury (33-0-1) is set to rematch with two-time former unified world heavyweight champ Anthony Joshua (26-3-0) next year but Fury's dad pushes Joshua vs Wilder first.
Deontay Wilder, "The Bronze Bomber" (43-2-1), former WBC heavyweight champ, is the first American world heavyweight champ since 2007. He defended his title for 10 times.
But, Wilder lost to Fury twice after their trilogy last October 9, 2021 in an eleventh round KO.
John Fury blurted to The Daily Mail that many boxers are ducking Wilder because they are afraid of him. He added that only his son defeated Wilder twice yet he praised the latter's power.
As of this writing, the said rematch is still unclear however, DAZN reported last September 23, 2023 that promoter Eddie Hearns got an venue offer to stage the fight next year.
Pacquiao's alleged illegitimate son Eman Bacosa goes pro.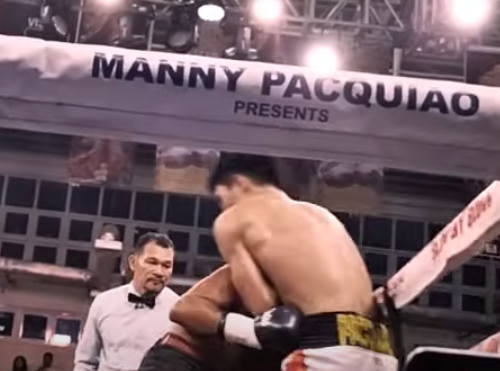 The 19 year old Emmanuel Joseph Bacosa, who is allegedly the son of Manny Pacquiao, fought Jommel Cudiamat in the "Blow by Blow" undercard event last September 23, 2023.
Cudiamat vs Bacosa resulted in a split draw however, as of today, boxing fans are getting hype with Eman's physique as it resembles teenager Pacman.
Fans are comparing Eman to the legitimate sons of Manny who are having a comfortable life. They are expecting Jimuel Pacquiao "legit son" Pacquiao vs Eman "bastard son".
Pacquaio promoted "blow by blow" which is coincidentally the start of his illegitimate son's professional career.
MP Promotions produced Blow by Blow, a weekly sports television boxing program airing on One Sports channel.
As of this writing, Eman's photos beside Pacquaio are spreading online.
Joanna Rose Bacosa is reportedly the mother of Eman.
Crawford no match to Canelo at 168 – GGG coach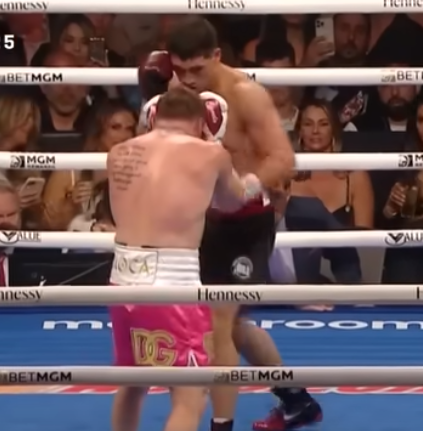 Gennady Golovkin (GGG) former coach Abel Sanchez presumes that Terrence Crawford is no match to Mexican pound for pound king Canelo Alvarez at 168 lbs.
In an interview by Fight Hub TV last October 9, 2023, GGG coach said that Canelo vs Crawford is laughable.
Sanchez is a Mexican-American trainer and coach of Gennady Golovkin who is the real rival of Canelo.
Undefeated and undisputed welterweight champion Crawford (40 – 0) has defeated his rival Errol Spence jr. last July 29, 2023 but still not enough to win vs Canelo.
It can be recalled that both Crawford and Spence Jr. have been craving to fight the Mexican superstar but to no avail.
When asked if Crawford can win vs Canelo, Sanchez said: "He [Crawford] gets beat. So, in my opinion, that's not a good fight."