EUMIR MARCIAL – PINOY MIDDLEWEIGHT PRODIGY
In time for the coming Christmas, a new star was born.
A new conqueror has made his debut in the professional world — meet Eumir Felix Marcial.
He is a new breed of Filipino boxer. He is rare, a gem that will soon become expensive after being moulded by time.
Bright future is set for the Pinoy Olympian who will take part for the upcoming Tokyo Olympics after his convincing debut as a professional boxer under the supervision of Manny Pacquiao and the Manny Pacquiao Promotions.
Second, Marcial is rare because he is competing in the middleweight division. Most of our boxers are in the lower weight classes.
This is an opportunity to showcase that Filipino can fight at a high level in the higher division.
In the middleweight, you have lots of great boxers that became part of the what-if opponents for Pacquiao. Guys like Saul "Canelo" Alvarez – the current pound-for-pound king and Gennady "Triple G" Golovkin.
It's too early to compare Marcial to those top guys, hence, let us watch his debut highlights and in-depth.
The 25-year old Marcial fought the 29-year old Andrew Whitfield. It was scheduled for four-rounds and Marcial took home the victory with a unanimous decision.
Marcial displayed an aggressive start where he connected 11 clean punches.
He likes to do body punches as well. Alvarez is known for heavy body shots too.
Although he did not knock out his opponent, it can be clearly seen that he has that power punches.
What I noticed as well is that he has the speed as a middleweight. He can swiftly move from left to right and dodge.
Not to mention that he is being trained by legendary trainer Freddie Roach.
Eumir Marcial definitely has the potential and it's a matter of time before they can maximize it for good.
What are your observations on his fight? Comment it below!
Amir Khan praises Terence Crawford's mastery and predicts unanimous decision victory over Errol Spence Jr.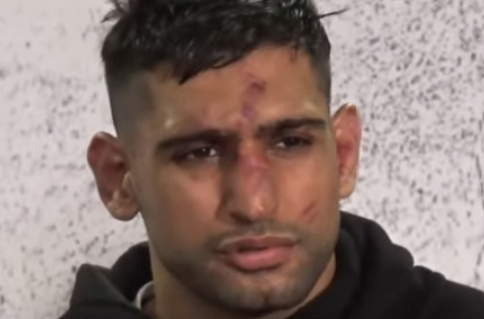 mir Khan, who shared the ring with Terence Crawford in a 2019 bout, has formed a unique bond with the welterweight sensation.
And just a few weeks remaining until Crawford's highly anticipated showdown with Errol Spence Jr., Khan finds himself in a prime position to make some intriguing predictions.
Despite suffering a defeat against Crawford, Khan trained with him and his team in preparation for his grudge match against Kell Brook in 2022.
Khan's firsthand experience has left him in awe of Crawford's abilities, leading him to confidently predict a unanimous decision victory for "Bud" over Errol Spence Jr. during a recent interview with FightHub.
READ MORE ON MANILA STANDARD
Former world champion Andre Berto makes bold prediction for Crawford-Spence Jr. clash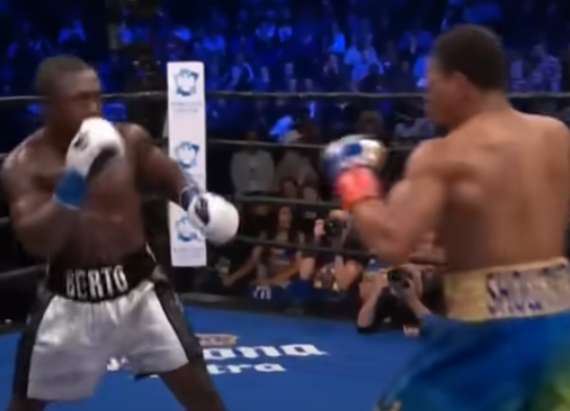 n the lead-up to the epic showdown between Terence Crawford and Errol Spence Jr., boxing fans and experts find themselves captivated by the heated debates surrounding the fight's outcome.
Adding fuel to the fire is the prediction of former WBC and IBF Welterweight champion Andre Berto, a seasoned veteran with a storied career.
AS SEEN IN MANILA STANDARD
Terrence Crawford vs. Errol Spence Jr.: The Battle for Welterweight Supremacy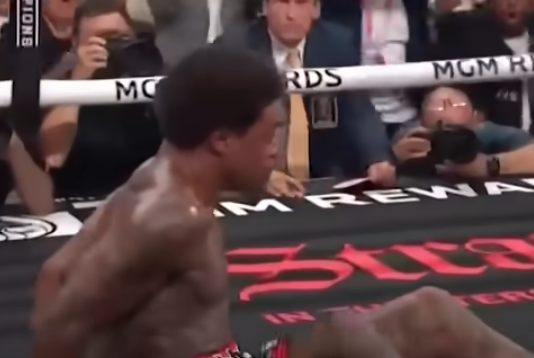 n a much-anticipated showdown, boxing fans are eagerly awaiting the clash between Terrence Crawford and Errol Spence Jr., set to take place on July 29, 2023.
This bout is undoubtedly the biggest fight of the year, and both fighters wasted no time in making their presence felt at the press conference, held to announce the official confirmation of the event.
AS SEEN IN MANILA STANDARD