Donaire flashes old form to become the oldest bantamweight champion
By Ponciano Melo – Filipino legend NonitoDonaire has stunned the boxing scene by turning into the game\'s most seasoned hero at 38 years old, deposing WBC bantamweight ruler NordineOubaali using a fierce knockout triumph in Carson, California.
Exhibiting why fans consider him the Filipino Flash, Donaire rushed to the punch from the counterbalance.
Keeping his 34-year-old adversary under control with a hardened right hit, he likewise stung Oubaali with a sharp left snare in a few rounds.
In the third, Donaire made Oubaali taste material with two knockdowns; the second came soon after the chime.
And in the fourth, when an uppercut felled the French for the third time, referee Jack Reis had seen enough and ended the bout a minute and 52 seconds into the round.
Sending the crowd in his adopted home state into raptures, Donaire sentenced a stunned Oubaali to his first defeat and declared that \"The king has returned.\"
\"Being at this age is not the question; it\'s about my performance. About my ability to grow. I believe it matters not what your age is but how you are mentally. How strong you are mentally,\" he claimed.
\"What I learned from the [2019 loss to pound-for-pound candidate Naoya] Inoue fight is that I\'m back.
\"I can still compete at this level. The whole time I was not fighting, I was learning. I\'m ready for the next one,\" Donaire stressed.
\"I came in here and I felt really good,\" continued Donaire. \"Today I knew exactly what was going to happen. I knew exactly what I was going to do.
\"I think I was just very focused in the gym. I was very, very focused. I just felt really good coming in and I was grateful to get this opportunity.
\"Tonight was something that I had to prove to the world that I\'m back and I\'m stronger than ever. He was a very tough guy. I think ultimately for me, there was a level of should I be more patient? Or should I go for it?
\"Something I learned in the Inoue fight was to go for the kill. And that\'s exactly what I did. I was patient but I knew he was hurt enough that I could take him out.\"
Boston avoids sweep, gets one in Miami in Game 4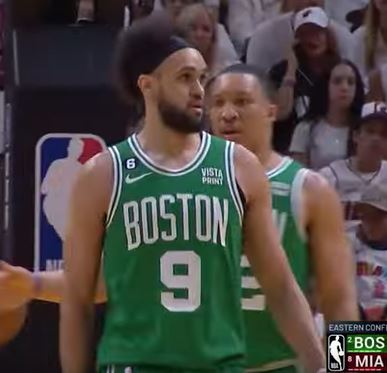 There will be no sweep in the Eastern Conference Finals as the Boston Celtics stole one in Miami in Game 4, 116-99.
Jayson Tatum delivered a huge game of 33 points, 11 rebounds, and seven assists to power the Celtics to Game 5 back in Boston.
They relied on a strong second half to win one with five more Celtics players scoring in double-digits.
Meanwhile, Jimmy Butler scored 29 for the Heat who still hold a commanding 3-1 series lead.
Butler, though, felt no pressure in the post-game interview as he believed Miami can win one on the road to close out the East Finals and set up a showdown to the already-waiting Denver Nuggets.
Denver sweeps Lakers, makes first NBA Finals appearance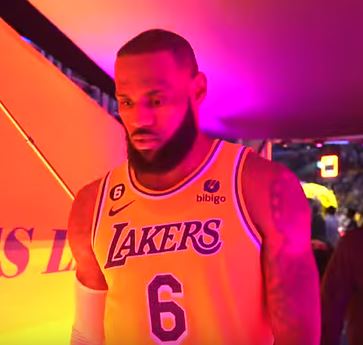 The Denver Nuggets finally reached their first NBA Finals appearance after holding off the Los Angeles Lakers in Game 4 of the West Finals, 113-111.
Nikola Jokic muscled his way for the eventual game-winning bucket as LeBron James missed two potential game-tying shots at the other end.
The former two-time MVP finished with yet another triple-double of 30 points, 14 rebounds, and 13 assists to conquer James' 40-piece performance.
Denver ends the cinderella run of LA via sweep and whil making history for its franchise as well.
Jamal Murray, who had been balling in the series, added 25 markers while Aaron Gordon delivered 22.
The Nuggets will now wait to the winner of the Miami-Boston series where the Heat are up 3-0.
Heat continues to spread as Miami takes 3-0 lead over Boston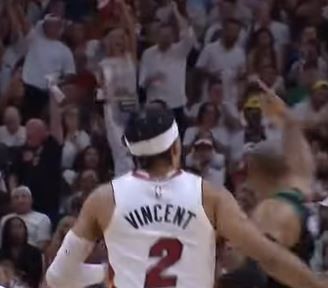 The wildfire Miami Heat have created continued to spread as they took care of business as home for a 128-102 win in Game 3 of the Eastern Conference Finals.
Gabe Vincent and Duncan Robinson, both undrafted, delivered a sensational performance with 29 points and 22 respectively to put Miami one game away from returning to the NBA finals.
Jimmy Butler only had 16 markers but the fire he ignited for the rest of his teammates were burning as the Heat scored 30+ points in all four quarters.
Jayson Tatum and Jalen Brown were shut down with only 14 and 12 points apiece.
Game 4 is on Wednesday, still in Miami.