Deontay Wilder accepts defeat amid camp throwing in the towel
posted February 25, 2020 at 08:25 pm
Manila Standard Digital
https://manilastandard.net/sports/sports-headlines/318502/deontay-wilder-accepts-defeat-amid-camp-throwing-in-the-towel.html
LAS VEGAS, Nevada — Throwing the towel to the canvass means surrender in boxing and that is the least any boxer, much more Deontay Wilder, would want to happen to end a fight at his expense. But during his rematch against Tyson Fury where he found himself getting beaten up badly by his rival, his Trainor on the sideline Mark Breland threw in the white towel as referee Kenny Bayless stopped the fight in the seventh round.Wilder was shocked and confused about the decision as he felt he can still go on. It was an uncanny ending for the known one-punch knockout artist but made no excuses for losing to the greater man of the night."Things like this happen. The best man won tonight," Wilder said shortly after the stoppage."But my trainor, my side throwing the towel, you know I\'m ready to go out of my shield, man.""I made no excuses tonight. I just wished that my corner would\'ve let me went out of my shield. I\'m a warrior and that\'s what I do. But it is what it is, I made no excuses and we come back stronger," he stressed out.And during the post-fight press conference where Wilder skipped as he was rushed into the hospital, his head coach and trainer Jay Deas agreed to his fighter."Mark throw the towel. I didn\'t think he should have. Deontay Wilder is the kind of guy that goes out of the shield. He will tell you straight up to throw up the towel in," Deas told the press as he explained why Breland called the surrender and not him.
He also believed Wilder can still turn the tides around with his strong right hand that knocked 41 opponents out on his 42 wins."Deontay is a fearsome puncher. That\'s always a difficult thing because he does always have that shot to land a big shot and turned things around," he added.Nonetheless, the corner accepted their fighter's first professional defeat. They are also in high hopes that there will be a trilogy with Fury as both corners already have mutual interest for another faceoff.But it will not happen as quickly as they wanted it to be as Wilder still needs to recover from the injury."He had a small cut inside the ear, it may have affect his equilibrium so will get a couple of stitches there. That\'s the extent of it," Deas said.The trainor also added that Wilder will have its come back a little longer as they plan to have their rest after consecutive fights."It was grueling fight with a tough grueling fighter. So coming from two fights in a row, November and February, which he loves to be active. But this will give him some time to enjoy things, enjoy his family and rest up a little bit. I think that is the next step."
Amir Khan praises Terence Crawford's mastery and predicts unanimous decision victory over Errol Spence Jr.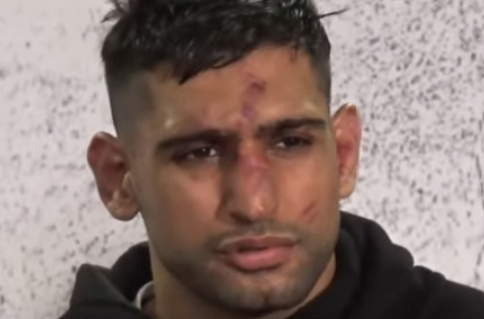 mir Khan, who shared the ring with Terence Crawford in a 2019 bout, has formed a unique bond with the welterweight sensation.
And just a few weeks remaining until Crawford's highly anticipated showdown with Errol Spence Jr., Khan finds himself in a prime position to make some intriguing predictions.
Despite suffering a defeat against Crawford, Khan trained with him and his team in preparation for his grudge match against Kell Brook in 2022.
Khan's firsthand experience has left him in awe of Crawford's abilities, leading him to confidently predict a unanimous decision victory for "Bud" over Errol Spence Jr. during a recent interview with FightHub.
READ MORE ON MANILA STANDARD
Former world champion Andre Berto makes bold prediction for Crawford-Spence Jr. clash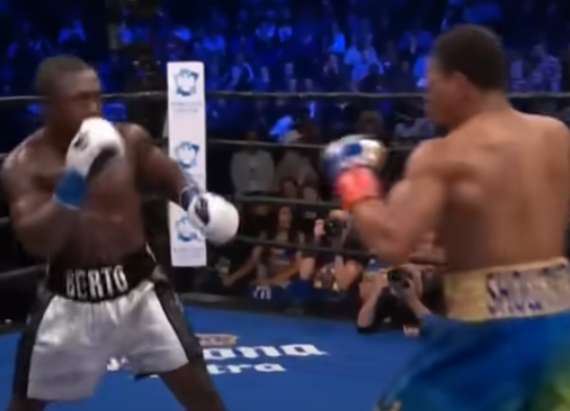 n the lead-up to the epic showdown between Terence Crawford and Errol Spence Jr., boxing fans and experts find themselves captivated by the heated debates surrounding the fight's outcome.
Adding fuel to the fire is the prediction of former WBC and IBF Welterweight champion Andre Berto, a seasoned veteran with a storied career.
AS SEEN IN MANILA STANDARD
Terrence Crawford vs. Errol Spence Jr.: The Battle for Welterweight Supremacy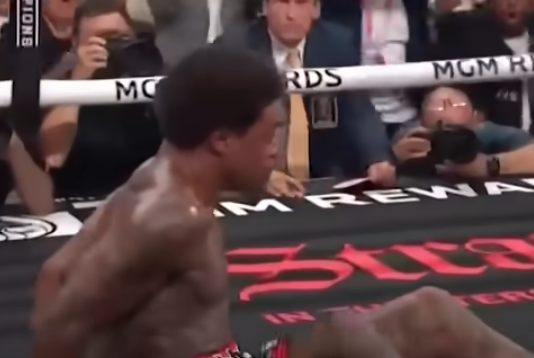 n a much-anticipated showdown, boxing fans are eagerly awaiting the clash between Terrence Crawford and Errol Spence Jr., set to take place on July 29, 2023.
This bout is undoubtedly the biggest fight of the year, and both fighters wasted no time in making their presence felt at the press conference, held to announce the official confirmation of the event.
AS SEEN IN MANILA STANDARD