Casimero knocks out opponent causes riot (2012)
Have you ever witnessed a poor sportsmanship? Or do you remember the infamous GilasPilipinas and Australia brawl inside the Philippine Arena?
Well, even before that something similar had already happened involving a Filipino.
It was the fight of John Riel Casimeroagainst the Argentinian Luis Alberto Lazarte for the IBF Light Flyweight belt.
It took place at the Club Once Unidos, Mar del Plata, Buenos Aires, Argentina in 2012.
The "Quadro Alas" Casimero was in home court disadvantage during the fight but he showed fantastic boxing skills that led to the T.K.O victory on the 10nth round.
But why the fans in attendance were furious on Casimero and his side?
Well, it was because due to an illegal punch of Casimero to the back of the head of Lazarte.
Lazarte was given five minutes to recover but he didn't recover quickly and Casimero dominated him by knocking him down twice in the ninth, one which was saved by the bell.
He then continued the next round but was taking too much punishment that the referee stopped the fight even before Lazarte's side throw in the towel.
Casimero was celebrating but some fans already threw in bottles in the ring. He even stood up on the ropes beating his chest and in just an instant the crowd surrounded them. Chairs and bottles were threw at them. They did try to cover and move around the ring to avoid the things being thrown.
As they helplessly exited, the crowd went for them and they needed the police assistant to get away from the rioters.
The fans were angry because they felt like their boxer was cheated.
The incident went viral and the country took the responsibility as they were temporarily banned from hosting any boxing match.
Imagine the pressure in that situation? He was in the enemy's territory but I guessed his quadro alas luck worked as they exited not severely injured.
And those moments are what made Casimero a tough boxer today.
He conquered every country and he's getting braver every time he fights.
And that is what Mike Ducah must be prepared for. To fight a warrior not just a boxer.
Pacquiao to pay $5.1 m after losing Paradigm case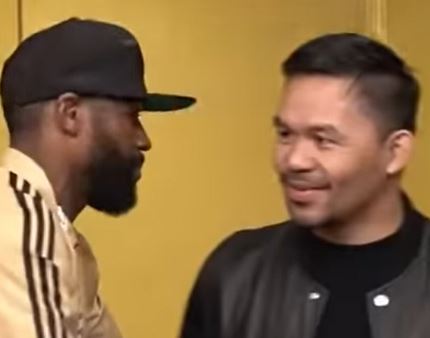 The US jury voted against Manny Pacquiao in his Paradigm Sports Management Civil Lawsuit.
Boxing's only eight-division world champion has been ordered to pay $5.1 million for the damages and the advance money Paradigm Sports had given him.
The Management filed breach of contract against the Filipino icon in his deal two years ago.
Despite losing the case, Pacquiao is confident that the decision can still be shifted to his camp's favor.
Conor McGregor who is also under the PSM tweeted that Pacquiao should not let it happen again.
'Manny owes 8 in all. 5.1 he owes and then 2.1 in legal costs. Legal fees are heavy but that's what we do. Heavy weight operations,' the Irishman said on a now deleted separate tweet.
Ryan Garcia confident vs Gervonta Davis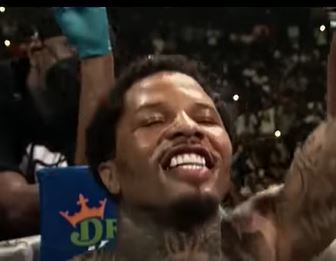 It's just a week away from the highly anticipated showdown inside the boxing ring, and Ryan Garcia is confident that he can surprise the champion, Gervonta Davis, and the entire boxing community.
Known for his lethal left hook, Garcia seems to have a new weapon up his sleeve, which he honed during his training camp and plans to showcase on April 22nd inside the T-Mobile Arena in Las Vegas.
Despite putting on weight, Garcia still possesses his lightning-fast speed, and he claims that he is not intimidated by Davis.
"He's nothing scary. He's just a guy that's trying his best to climb to the top as well, and we're just meeting at a big event. That's it."
Considered the underdog in the fight, Garcia has the support of other boxers like Jermall Charlo, who even bet $10,000 on Garcia.
Boxing legend "Sugar" Shane Mosley is also rooting for Garcia, as well as Mario Barrios and boxing promoter Eddie Hearn.
Tank Davis Mimics Mike Tyson to defeat Ryan Garcia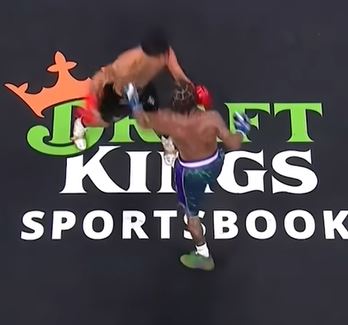 After a devastating 7th round KO, Gervonta 'Tank' Davis fans saw a Mike Tyson blows Ryan Garcia with a twist in T Mobile Arena, April 22.
"Tank is very comfortable fighting taller people because when he fights he catapults himself, and pushes himself in the air, so it makes it very difficult to stop his attack cause it's very awkward when you're in the air, normally you have no power. But, the way which he catapults himself, it's almost like a gun being fired. He flies right into you with every ounce of power." Tyson said in an interview.
Meanwhile, a fan said "What the commentators didn't mention is that this was a Mike Tyson style body blow which was generated from tank being in that crouched position, the upward motion generated much more from the legs and hips, plus being accurate and well timed, well played from tank."
Davis got 58 total score from the judges while Garcia got 55. Tank Davis dominated Garcia in almost all rounds except round 1 and 6.
Boxing fans noticed the perfect timing and patience of Davis on the 7th round as he landed a liver blow that led Ryan Garcia to kneel down with pain.
According to the Way of Martial Arts, just as a shot to the chest area can leave you without air for a while or a dangerous shot to the head could render you unconscious, a liver shot can be just as painful and just as dangerous.
It can be recalled that Tank Davis has been compared to Mike Tyson due to their common styles. Although, Mike rejects that similarity except with Tanks Police issues.