Casimero knocks out opponent causes riot (2012)
Have you ever witnessed a poor sportsmanship? Or do you remember the infamous GilasPilipinas and Australia brawl inside the Philippine Arena?
Well, even before that something similar had already happened involving a Filipino.
It was the fight of John Riel Casimeroagainst the Argentinian Luis Alberto Lazarte for the IBF Light Flyweight belt.
It took place at the Club Once Unidos, Mar del Plata, Buenos Aires, Argentina in 2012.
The "Quadro Alas" Casimero was in home court disadvantage during the fight but he showed fantastic boxing skills that led to the T.K.O victory on the 10nth round.
But why the fans in attendance were furious on Casimero and his side?
Well, it was because due to an illegal punch of Casimero to the back of the head of Lazarte.
Lazarte was given five minutes to recover but he didn't recover quickly and Casimero dominated him by knocking him down twice in the ninth, one which was saved by the bell.
He then continued the next round but was taking too much punishment that the referee stopped the fight even before Lazarte's side throw in the towel.
Casimero was celebrating but some fans already threw in bottles in the ring. He even stood up on the ropes beating his chest and in just an instant the crowd surrounded them. Chairs and bottles were threw at them. They did try to cover and move around the ring to avoid the things being thrown.
As they helplessly exited, the crowd went for them and they needed the police assistant to get away from the rioters.
The fans were angry because they felt like their boxer was cheated.
The incident went viral and the country took the responsibility as they were temporarily banned from hosting any boxing match.
Imagine the pressure in that situation? He was in the enemy's territory but I guessed his quadro alas luck worked as they exited not severely injured.
And those moments are what made Casimero a tough boxer today.
He conquered every country and he's getting braver every time he fights.
And that is what Mike Ducah must be prepared for. To fight a warrior not just a boxer.
Fil-Brit Tiktoker Salt Papi puts the world on notice in latest boxing win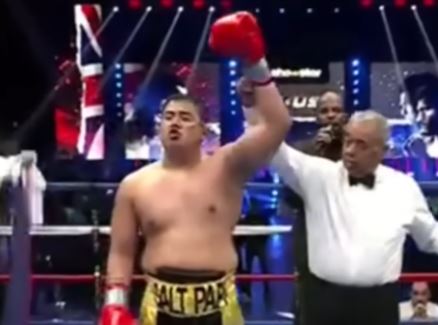 A new Pinoy boxer rising? This might be the case if we're talking about the social media influencers-turned-boxers.
Tiktoker Salt Papi was the talk of the town after his vicious knockout against Youtube sensation Josh Brueckner, a taller, bigger guy.
The Filipino-British boxer landed a perfect right hand right to the face of Brueckner in just the first round.
They served as an undercard of KSI vs. Faze Temperr.
Pro boxer and rising star Ryan Garcia was impressed by Salt Papi's victory convincing him that the latter should next face Jake Paul.
They are both undefeated in boxing and all of their wins are via knockout.
After the victory, Salt Papi posted a video clip on his Instagram showing a comparison of his knockout to Manny Pacquiao's iconic KO hit to Ricky Hatton.
The post received lots of comments including boxing's only eight-division world champion himself.
Pacquiao wrote on the comment "Pwede Na" in which Salt Papi replied with a "salamat po."
| | |
| --- | --- |
| | ReplyReply allForward |
Jon Jones takes on Ciryl Gane in heavyweight championship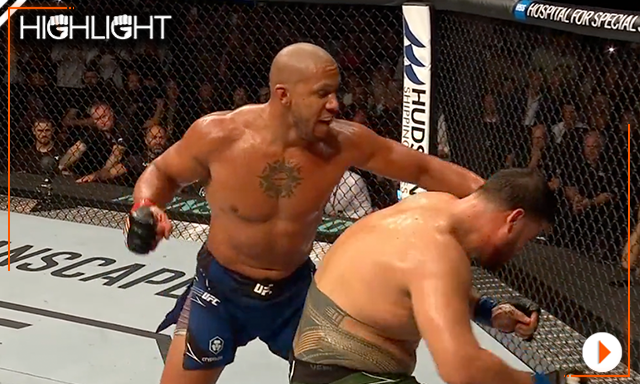 In a shocking announcement, Jon Jones confirmed that he is upping his division and will fight Ciryl Gane for the UFC heavyweight world title.
The development was leaked after T-Mobile Arena displayed an ad about the fight that was later on confirmed by the former pound-for-pound UFC fighter.
"Day one of four, just a few weeks out from my first heavyweight championship against Ciryl Gane," said Jones.
The mega-bout is expected to take place on UFC 285. Jones has been out of the Octagon for almost three years now.
"Absolutely, I'd love to have Henry [Cejudo] coaching me for this Ciryl Gane fight. Hopefully our schedules can align and we can get on the same page," said Jones.
"Bones" Jones at the age of 35 has a record of 26 wins, one loss, zero draw, and one no contest.
While Gane has 11 wins, one loss and zero draw.
The date of the collision has yet to be announced as of writing.
Pacquiao signs with Rizin for more exhibition bout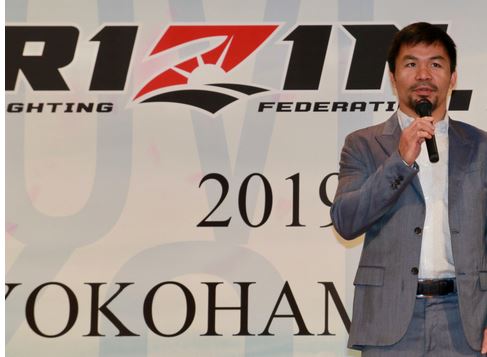 Boxing's only eight-division world champion Manny Pacquiao is set to continue putting on the gloves as he surprisingly signed under Japan's Rizin Fighting Federation.
The MMA promotion made it known through their social media with details that the former Philippine senator will box this year against a Japanese fighter.
He recently came back to the sport with an exhibition bout against Korean YouTuber DK Yoo.
"I have agreed with Rizin to fight next year. That date will soon be announced, and also my opponent that Rizin will choose, and I'm open and excited to fight a Japanese fighter," Pacquiao said during his signing with Rizin.