Best Boxing Knockouts in 2020!
The year has yet to end, but it already feels so long due to the pandemic coronavirus. Most of us were stuck in our houses. Sporting events were halted, but luckily they are slowly getting back.
Today, we will be looking back to what happened in the early stages of 2020 until they return in a bubble.
This compilation of known boxers who delivered vicious punches!

BEST KNOCKOUTS OF 2020
Alexander Povetkinvs. Dillian Whyte
This fight has been heard worldwide since Why te put his mandatory challenger spot to fight Povetkin and ended up being knocked out cold.
A left uppercut ended the match. Whyte was down and out.
Ryan Garcia vs Francisco Fronseca
The famous boxer on Instagram delivered a whooping left-hand right to the jaw of Fronseca to seal the deal! Garcia is known for his hand speed and power. He idolizes Manny Pacquiao.
Tyson Fury v.sDeontay Wilder
The most significant heavyweight fight in 2020 kicked off early. The much-anticipated rematch of then both undefeated boxers attracted millions of viewers worldwide and inside the jam-packed MGM Grand Arena in Las Vegas.
Fury was dominant since the first bell. He dismantled the WBC champ on the seventh round as Wilder's corner threw the towel. He knocked out Wilder early, causing the former champ to have bleeding inside the ear.
It was the first defeat in Wilder's career.
JohnrielCasimerovs Duke Micah
Casimero easily whooped Micah with a third-round stoppage. He put Micah down, and eventually, the referee stopped the fight. It is served as a warning as he was eagerly chasing the Naoya Inoue fight.
Amir Khan praises Terence Crawford's mastery and predicts unanimous decision victory over Errol Spence Jr.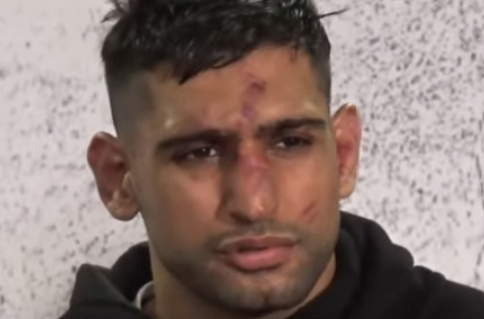 mir Khan, who shared the ring with Terence Crawford in a 2019 bout, has formed a unique bond with the welterweight sensation.
And just a few weeks remaining until Crawford's highly anticipated showdown with Errol Spence Jr., Khan finds himself in a prime position to make some intriguing predictions.
Despite suffering a defeat against Crawford, Khan trained with him and his team in preparation for his grudge match against Kell Brook in 2022.
Khan's firsthand experience has left him in awe of Crawford's abilities, leading him to confidently predict a unanimous decision victory for "Bud" over Errol Spence Jr. during a recent interview with FightHub.
READ MORE ON MANILA STANDARD
Former world champion Andre Berto makes bold prediction for Crawford-Spence Jr. clash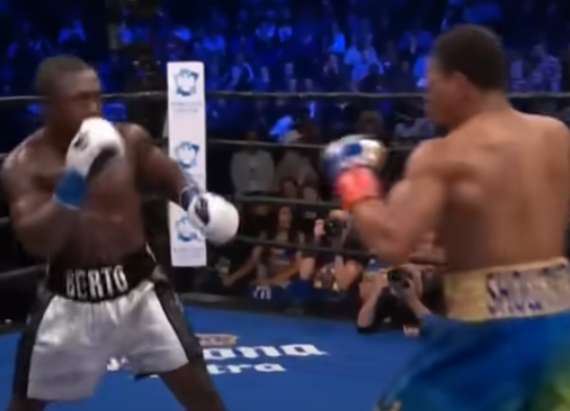 n the lead-up to the epic showdown between Terence Crawford and Errol Spence Jr., boxing fans and experts find themselves captivated by the heated debates surrounding the fight's outcome.
Adding fuel to the fire is the prediction of former WBC and IBF Welterweight champion Andre Berto, a seasoned veteran with a storied career.
AS SEEN IN MANILA STANDARD
Terrence Crawford vs. Errol Spence Jr.: The Battle for Welterweight Supremacy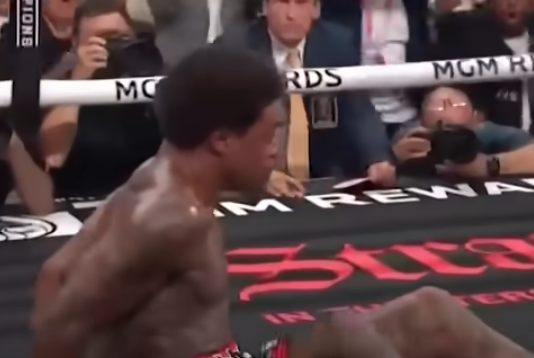 n a much-anticipated showdown, boxing fans are eagerly awaiting the clash between Terrence Crawford and Errol Spence Jr., set to take place on July 29, 2023.
This bout is undoubtedly the biggest fight of the year, and both fighters wasted no time in making their presence felt at the press conference, held to announce the official confirmation of the event.
AS SEEN IN MANILA STANDARD