Arum expects fireworks between Elorde, Navarrete
Top Rank promoter presents artwork of grandfather to younger Elorde
LAS VEGAS, Nevada — Juan Miguel Elorde, grandson of late Filipino boxing legend Gabriel \"Flash\" Elorde, will try to shine under the bright lights of Sin City. 
Scheduled as an undercard of the anticipated Tyson Fury-Otto Wallin heavyweight showdown, the 32-year-old kin of The Flash is set for his biggest task against Mexican Emanuel Navarrete at the T-Mobile Arena  here. 
And Top Rank promoter is expecting fireworks when the two promising boxers, both with 28-1 cards, collide.
"I thinks it\'s gonna be a great fight. It's a fight to remember," said Arum during the press conference for the fight on Sunday, September 15, Philippine time. 
"(Elorde's) a really good fighter, and I think the fight\'s gonna be a really sensational one because the way they both fight, the styles of both fighters. It's a really great fight," he added. 
Asked whether the 32-year-old Elorde will outgrow his grandfather's shadow, or event be the next Manny Pacquiao, the veteran promoter is positive that is possible. 
"Well, it could be yeah. Juan Miguel Elorde hopes to follow in the footstep of his grandfather and Manny Pacquiao," he said. 
According to Arum, Gabriel Elorde is the one who started it all for Philippine boxing, saying he was the first great Filipino fighter in the United States and the first world champion.
"And his grandson is a chip off the old block, so i\'m delighted to have it here in this event, I mean it\'s a great honor for me to promote somebody from the Elorde Family," said Arum.
Meanwhile, Bob Arum presented Juan Miguel an original painting of his late great grandfather by renowned artist LeRoy Neiman. 
"This really moves me," said Arum. 
"I realized the great contributions the Filipinos have made to boxing. Especially Manny pacquiao, but long before him, the first Filipino to win a world championship was Gabriel Elorde," he continued. 
"In honor of that, we made a picture, of a famous painting by LeRoy Neiman, and we're gonaa present this to his grandson," he said while handing over the painting to Juan Mguel during a pre-fight press conference
Amir Khan praises Terence Crawford's mastery and predicts unanimous decision victory over Errol Spence Jr.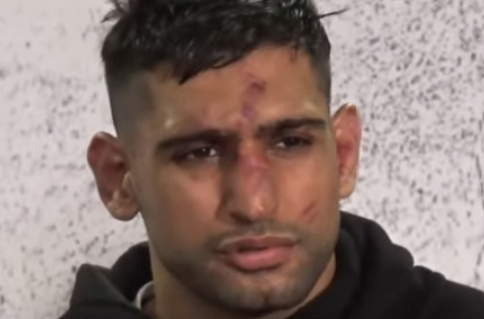 mir Khan, who shared the ring with Terence Crawford in a 2019 bout, has formed a unique bond with the welterweight sensation.
And just a few weeks remaining until Crawford's highly anticipated showdown with Errol Spence Jr., Khan finds himself in a prime position to make some intriguing predictions.
Despite suffering a defeat against Crawford, Khan trained with him and his team in preparation for his grudge match against Kell Brook in 2022.
Khan's firsthand experience has left him in awe of Crawford's abilities, leading him to confidently predict a unanimous decision victory for "Bud" over Errol Spence Jr. during a recent interview with FightHub.
READ MORE ON MANILA STANDARD
Former world champion Andre Berto makes bold prediction for Crawford-Spence Jr. clash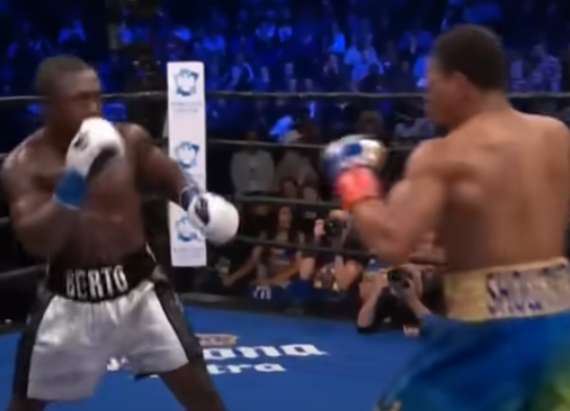 n the lead-up to the epic showdown between Terence Crawford and Errol Spence Jr., boxing fans and experts find themselves captivated by the heated debates surrounding the fight's outcome.
Adding fuel to the fire is the prediction of former WBC and IBF Welterweight champion Andre Berto, a seasoned veteran with a storied career.
AS SEEN IN MANILA STANDARD
Terrence Crawford vs. Errol Spence Jr.: The Battle for Welterweight Supremacy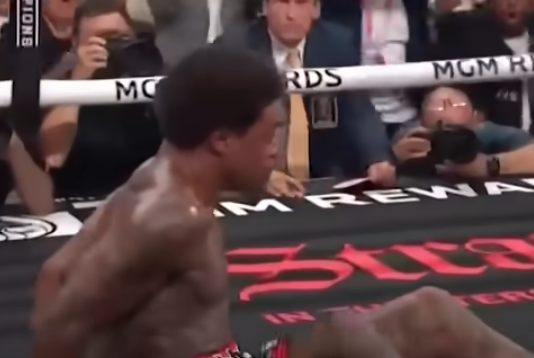 n a much-anticipated showdown, boxing fans are eagerly awaiting the clash between Terrence Crawford and Errol Spence Jr., set to take place on July 29, 2023.
This bout is undoubtedly the biggest fight of the year, and both fighters wasted no time in making their presence felt at the press conference, held to announce the official confirmation of the event.
AS SEEN IN MANILA STANDARD